7 Bollywood Actors that Invested in Indian Startups
Many celebrities are investing their money in the booming startups, and some are leading towards great success. We have left behind those days where people used to invest in mutual funds. Startups too easily connect and let people know their story online and help them to reach a wider base. So, here's the list of the top 7 startups funded by Bollywood actors.
7 Startups Funded by Bollywood Celebrities
Yatra- Salman Khan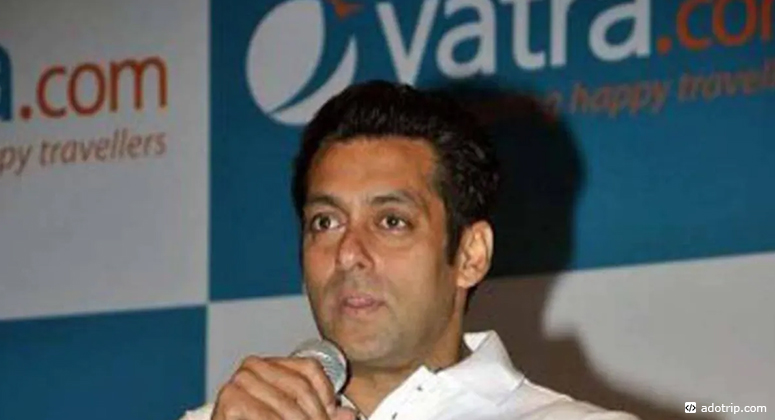 The Tiger of Bollywood, Salman Khan, has invested in Yatra, one of the leading travel portals in India, and also supported by American endeavor capitalists Intel Capital and Norwest Venture Partners. He was involved in an ad-for-equity deal and played the double role of being the brand ambassador of its new marketing drive in India and the US, launched in April 2012.
A company official announced that he would be taking less than a 5% stake in the company. Also, Yatra.com will donate a particular amount every time to Being Human when a transaction occurs on their website as a part of the venture. Even on the website, it will sell Being Human merchandise, and the amount of the sale will be contributed to the NGO again. In this way, Being Human too will profit from the company.
Bollywood star Salman stated, "I am excited about my association with Yatra.com. This is not a normal brand association, where I am there just for face value. With Yatra, I am also now a shareholder."
Also, he added. "I have immense confidence in the brand and am hopeful that the association will be beneficial for both of us."
Ketto- Kunal Kapoor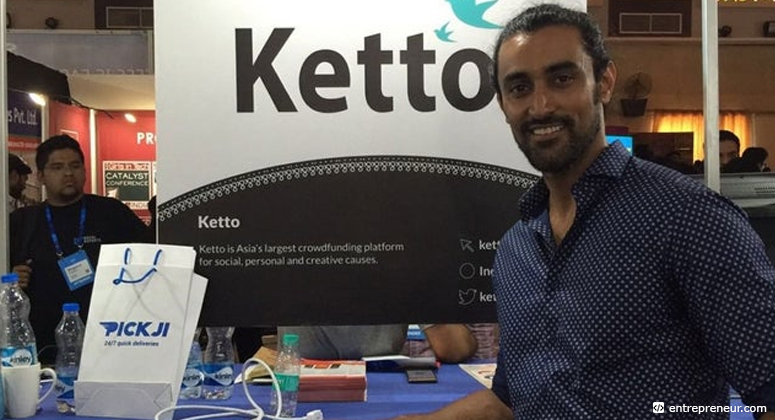 Ketto is considered to be one of Asia's most trusted online crowdfunding platforms for charitable organizations in India, where they can collect funds for objectives varying from medical aid to disaster assistance. Any individual could donate to various charities and NGOs, which start from as little as Rs. 100. Now, there are more than 500 organizations that are raising donations through Ketto, and it has a network of over 55 lakh donors. It has collected more than 1100 crore rupees since 2012.
Rang De Basanti and Dear Zindagi star Kunal Kapoor, along with Zaheer Adenwala and Varun Sheth, had co-founded Ketto and aimed to bring about a societal change and build connections by offering medical aid and other assistance and spread happiness.
Beardo- Sunil Shetty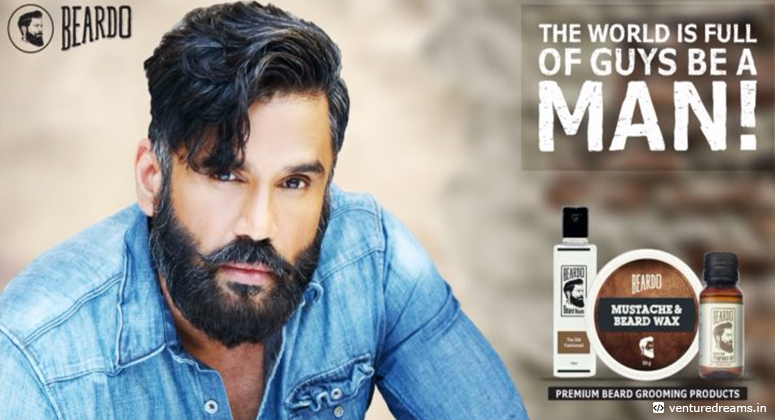 Bollywood actor Sunil Shetty has launched his startup, Beardo, a men's grooming brand that sells beard oils, waxes, soaps, and several other grooming items. It had raised $0.5 million from Venture Catalyst, followed by almost $8-10 million from Marico Ltd.
Smartron- Sachin Tendulkar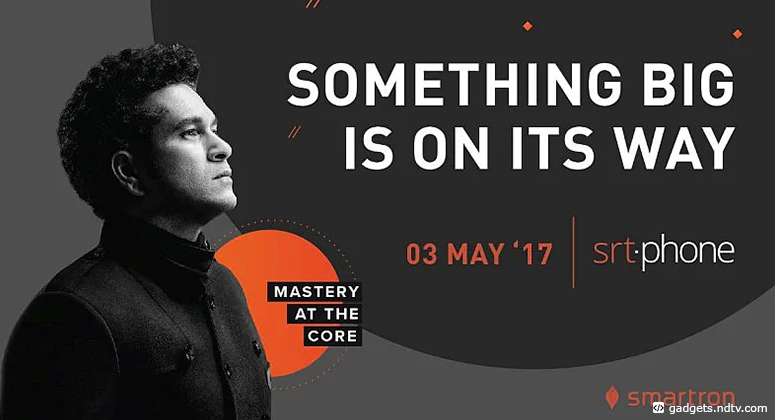 Master Blaster Sachin Tendulkar has been a business executive for quite a long time. He had invested in Smartron India, an Internet of Things (IoT) company based in Bangalore, and he has also become the brand ambassador of the association.
Sachin stated, "I have always been fascinated by technology. Smartron's founding vision for a robust product ecosystem in the country to grow is very impressive. We need to support brands that are designed and engineered in India by our entrepreneurs and engineers that ably compete in the global markets."
He also added, "I look forward to being part of the growth journey of Smartron buoyed by tremendous growth opportunities offered by IoT worldwide."
The Man Company- Ayushmann Khurrana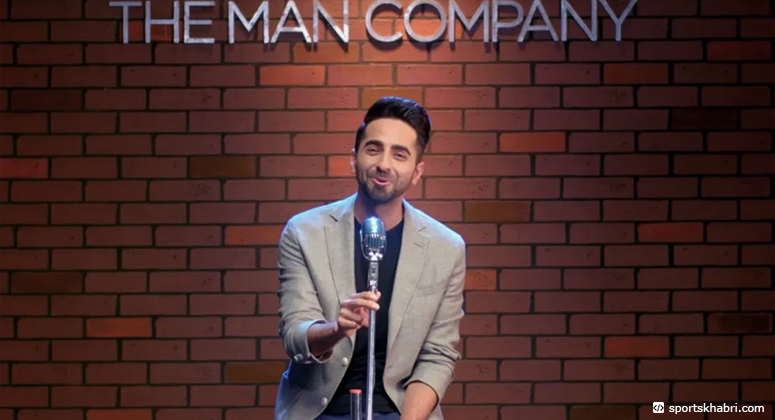 Bollywood star Ayushmann Khurrana had invested in The Man Company (TMC), a men's grooming startup which provides a variety of head-to-toe products, which consists of bath and body management, shaving, and perfumes, etc. and the amount was confidential. Also, he was the brand ambassador for the association.
According to the company's press statement, it was stated that Ayushmann had made such an investment for the first time. Hitesh Dhingra, TMC founder, and managing director mentioned that the funding is part of a diplomatic investment in the association, and he would not hold any significant position.
He also added that the funds would be utilized for branding and boosting the existence across India.
Karisma Kapoor- BabyOye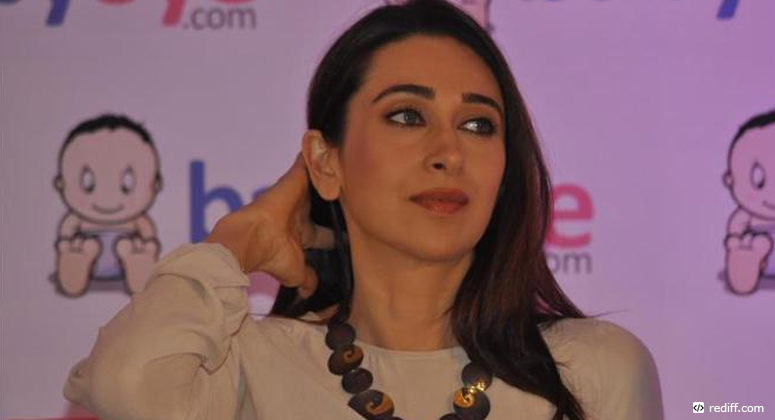 BabyOye is an Indian e-commerce store that provides pregnancy, mother-care, and infant-care products and services owned by Nest Childcare Services Pvt. Ltd.
Karisma Kapoor is the largest individual stakeholder and owns a 26% stake in Babyoye.com.There are other partners like Tiger Global and Accel Partners. Karisma once announced, "I want to share this with every young mother. I believe in Babyoye's vision of giving babies the right start in life."
BabyOye provides more than 13,000 Indian and foreign baby products, such as bath and skin care, health and safety products, diapers, etc., and more than 120 brands like Pampers, Johnson & Johnson, Huggies, Medela, Chicco, Hauck, Fisherprice, Graco, Farlin, and Avent, to above 5000 cities in India.
Bumble- Priyanka Chopra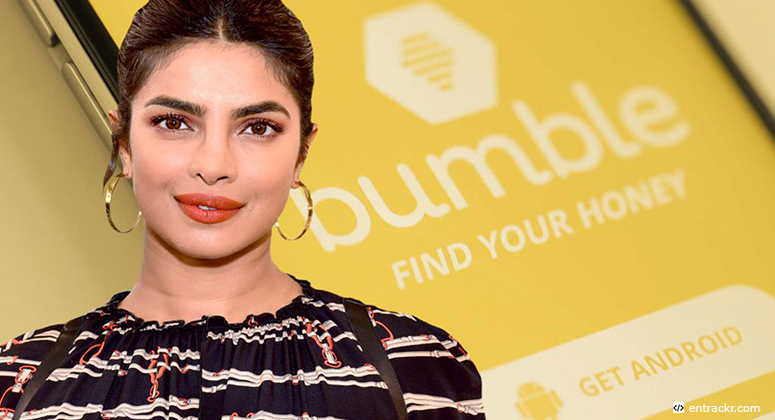 Bumble Inc. is a social networking app that was initially a dating app. This app is advertised by celebrities like Priyanka Chopra and Serena Williams, which increased its Initial Public Offering (IPO) pricing to $43 per share to sell 50 million shares.
Global actress Priyanka Chopra stated officially, "Women want love, they want friendship, and they want to find a career, and that's the uniqueness of what Bumble delivers — a digital community that encompasses all that, while empowering women to take charge of their lives." She considers investing in it since women are the solution to the advancement of the economy and a revolution of society. She also announced, "In working with Whitney (Bumble founder) and her team over the past year, I'm inspired by the real, positive change Bumble is creating, and I'm proud to have the opportunity to contribute to this movement as a partner."