Woman Entrepreneur Preeti Chhipa Breaking Industry Norms
"Where there's a will, there's a way"
This quote perfectly describes the life journey of woman entrepreneur, Preeti Chhipa, who broke all the society & industry norms to start her organizations. Today, the BOSS LADY is among the most renowned personalities of India and runs two successful start-ups, theBlockart.com & Rakhiz.com. She took a step ahead and with the help of her second half, took her cultural family business online. Let us dive into the life of this young lady and try to understand how she handled all the difficulties in her life.
About Preeti Chhipa
Preeti Chhipa, the founder of theBlockart.com & Rakhiz.com, is a woman entrepreneur and a block print artist. Her blood already carried the artisans' skill, with her father, grandfather being in the wooden print industry since the independence. Despite facing a dozen of problems in society for being a woman entrepreneur, she worked hard, fought for herself, and is running today many successful ventures along with his husband, Anil Diggiwal.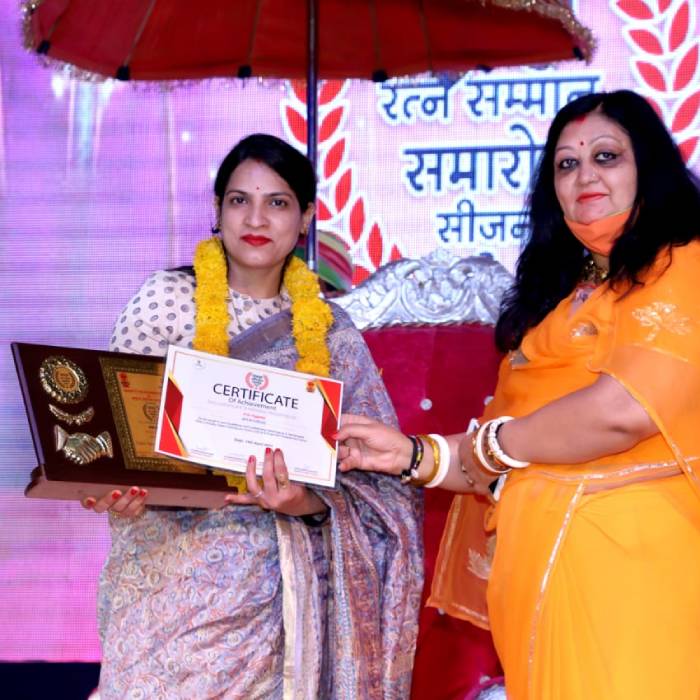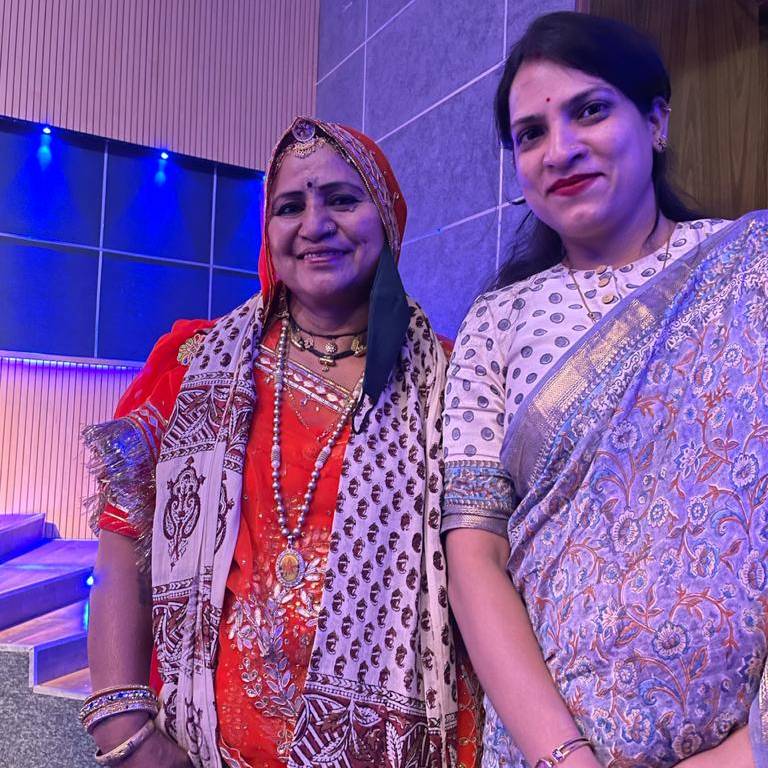 Preeti Chhipa – Early Life
Mrs. Chhipa was born in Jaipur, Rajasthan, in a middle-class family on 8th January 1987. Her father has been in the block print industry for decades and her mother chose to be a house worker for her kids. Unlike every orthodox family in Rajasthan, Preeti's parents wanted her to study hard and make a name in the world. However, society was not in favor and wanted her to get married & settle.
Preeti, on the other side, was a bright student in school and wanted to expand his family's cultural business. Today, Blockart, Preeti's venture, is flourishing in the block print industry with her unique prints, astonishing quality, and lovely designs.
Preeti Chhipa - Education
Despite born in a conventional community in Rajasthan, Preeti's parents wanted her daughter to study hard and she also came as a bright student right from the inception. She holds a number of degrees, including, MA in English, an MA in Hindi, a BA, a B.Ed, and an M.Ed. Here are details of her educational background:
Bachelor of Arts (BA) from Maharani College, Jaipur
Masters in Arts (MA) in Hindi from Rajasthan University
Master of Arts(MA) in English from Maharani College, Jaipur
Bachelor of Education (B.Ed) from Geeta Bajaj TT College, Jaipur and,
Masters in Education from Subodh Teacher Training College, Jaipur
Preeti Chhipa's Husband
In 2015, Preeti Chhipa got married to Anil Diggiwal and witnessed the most memorable moments of her life. In her own words, "Anil is my constant and has always been there for me, standing tall against the world." The duo even has two sons now and Preeti's second venture, Aarav Collections, is on the name of her elder son only.
Anil is a Software Developer by education & profession but also is very popular as a digital marketing strategist in the market. Preeti got the advantage of her husband's experience and took the family block print art business online with Anil's help, thus, marking the inception of Blockart.
Preeti Chhipa – Philanthropy
Preeti was well aware of the thinking convention that society carries in their mind and thus, was unable to start early in life. She understands the gap and thus, wants to bring a change in the life of girls like her. She is associated with a number of charitable organizations & NGOs that aims to help women. With the aid of the Help India Online Foundation (HIO), Preeti has helped hundreds of girls by giving them financial, moral, and psychological support.
She aims to contribute significantly to Indian development and takes a fixed proportion out of her venture, Blockart, for women empowerment.
Preeti Chhipa – Local for Vocal
Respected, Preeti Chhipa, is associated with several government missions and has been awarded by the state & central government on several occasions. She is actively supporting PM Modi's Vocal for Local Initiative and gives employment to rural woman artists. She is also supporting the DIGITAL India Initiative by launching her venture on online platforms.
Preeti Chhipa - Ventures
Preeti currently is managing three big ventures under her eyes, i.e. Blockart & Rakhiz.com. All of them serve a different purpose in society and here is a brief description of each one of them:
Blockart (ethnic Wear for Women n Girls):
theBlockart.com is one e-commerce store that sells different artisan products, specifically block print. The list of products is wide and includes bedsheets, sarees, suits, men's shirts, and more. The website runs well in the international market & has a customer base of more than 100,000+ loyal visitors. There are more than 5500+ designs on the site and you can visit the site here.
Rakhiz.com (Buy Rakhi & Send Rakhi Gifts):
Rakhiz.com is another e-commerce store started by Mrs. Preeti and solves the problem of long-distance brothers & sisters. You can send your brother the perfect rakhi gift from anywhere. The platform's last year sale was more than any other online rakhi venture. You can choose your perfect design among 10,000+ designs and visit the website here.