Ralegan Siddhi: A Model of Environmental Conservation
Ralegan Siddhi, a flourishing and self-sufficient village in the Ahmed district of Maharashtra, is recognized as a model of environmental conservation. You ask, "how?"
For that, we need to go back to the late 20th century where water in Ralegan Siddhi was no less than gold. As it is located in the semi-arid part of Maharashtra, annual rainfall was only 400-500 mm that made it extremely difficult to grow crops and to earn money.
History of Ralegan Siddhi Story
Agriculture was the primary occupation in Ralegan Siddhi, but due to low rainfall and irrigation problems, the land wasn't fertile enough to grow even basic crops. Because of such a situation, many people around the 1970s left Ralegan Siddhi to find local jobs elsewhere.
But their condition got worse as they didn't find appropriate work for themselves and returned to their village empty-handed.
Unemployment and poverty arise, and consumption and production of alcohol became their new source of survival because they started producing alcohol as it needed less water and made them earn little money.
The arrival of Anna Hazare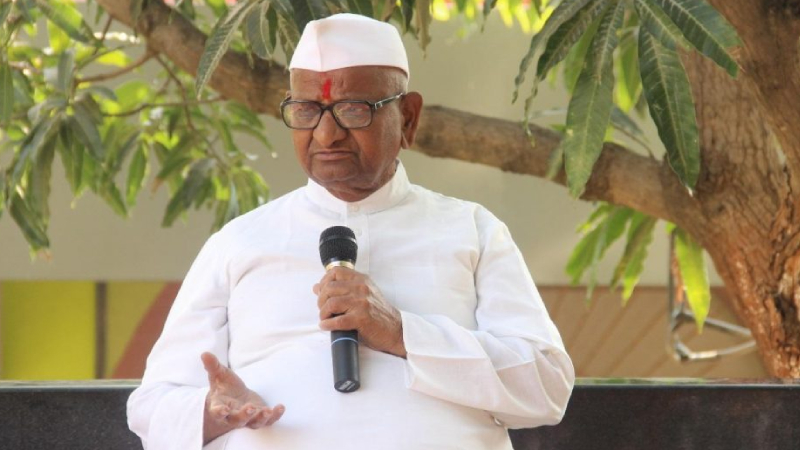 In 1975, Baburao Anna Hazare (a retired army officer) returned to Ralegan Siddhi and was disappointed to witness such misery in his village. People were addicted to alcoholism, and Anna decided to serve the rest of his life in the village's prosperity and its citizens.
He tried helping the villagers by employing them in seasonal jobs but soon realized that only agriculture could end poverty and make them self-sufficient and happy.
To make that happen, he was obliged to resolve this water crisis so that they can grow crops and earn their livelihood
Strategies used in Ralegan Siddhi Story
Anna was determined to find solutions for such a crisis and started communicating and spreading his ideas. He wanted to involve every citizen in water conservation and harvesting. He knew that if everyone, including the youth, will come forward and participate, the village could be revived and prosper. Anna commenced a youth society and village assembly to expand his ideas and to build a healthy environment.
Strategies and projects he initiated were:
The first plan was initiated by building Nalla Bunds to reduce soil and water run-off, to retain the nutrients, to help water leach into the soil and to revive the local aquifer.
Total 31 Nalla Bunds were built with a storage ability of more than 2 lakh cubic meters. After this, an ancient percolation tank was renovated, which operated the same way as the Nalla Bund, but it had a greater capacity of more than 3 lakh cubic meters of water.
The permeated water was able to irrigate 700-800 acres of land throughout the year when wells were excavated near the renovated percolation tank. Villagers, as well as government funds, sustained expenses.
After that, water was successfully lifted from the canal with the cooperation of officials of the Krishna Pani Purvatha Society, which was 3 km away from the village.
Various projects like the utilization of solar power, the establishment of borewells for drinking water, planting more than 400,000 trees, the initiation of drip irrigation happened that caused Ralegan Siddhi to be a bit prosperous and economically stable.
The motto of the reforms that were undertaken was Sustainable development. It was understood that any accomplishment where the environment is harmed would not be sustainable, and nature can rebel in any form.
Grazing of animals was banned since it displaces the topsoil of land. But farmers were permitted to cut and carry grass for animals.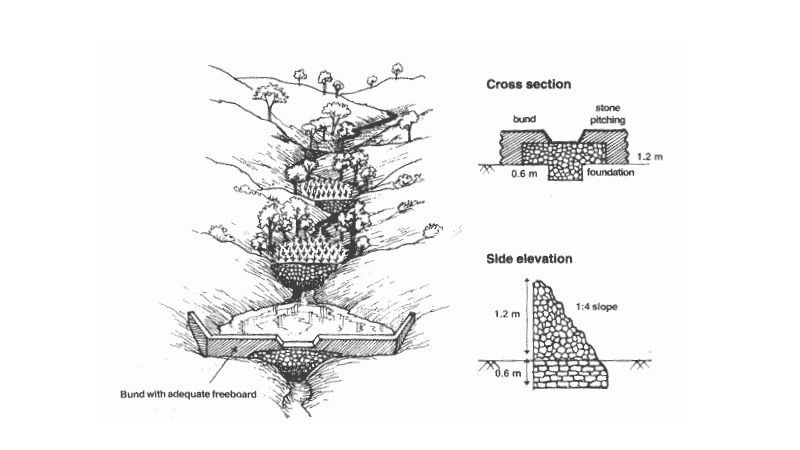 Further Transformations
Watershed management also helped other aspects such as:
The milk production increased by four times.
People became more literate as their basic problems were cleared, and they had more money, time and energy to invest in education
There was a ban on the production and consumption of alcohol.
The practice of sterilization was also banned; that was the measure to control the population growth.
With the help of 'sram-dan' (labour donation) by people, schools, temples and other public places were constructed.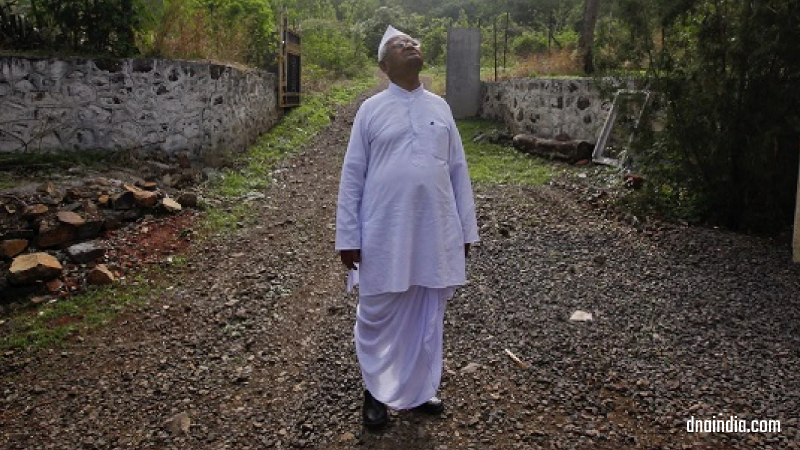 Current Situation
If you visit Ralegan Siddhi now, it has been changed entirely:
80% of village land is now being irrigated, and two crops are grown every year
Water crisis is no more an issue even in years when rainfall is low;
Even village schools have almost the same facilities and infrastructure as city schools, and therefore, government or a local school is not to be lightly taken.
Every citizen has left consuming intoxicants like Cigarette, Bidi, Tobacco, Gutakha etc., and there are no shops in the village that sell these products.
As Anna Hazare once said, "By caring for a bigger family, a person can be happy. A small seed of wheat buries itself, only to create many more fresh grains. There should be some sacrifice in life that will make life complete and more fulfilling."
The World Bank Group has concluded that the village of Ralegan Siddhi was transformed from a highly degraded village ecosystem in a semi-arid region of extreme poverty to one of the richest in the country.
This is a story of transformation and sacrifice. It shows that the dedication of a single person can change the lives of many. Mr Anna Hazare was awarded the Padma Bhushan, the third-highest civilian award, by the Government of India in 1992 to establish this village as a model for others.