Want to Learn Stock Market & Trading: Try this New App Stockgro
Stock markets are gaining momentum in India. With the growth of investments in the stock market, the startups trying to make investing in stocks also grow. But there is hardly any who takes the initiative to explain the nuances of stock marketing. One such startup designed for understanding all the details of stock marketing is Stockgro. So, in this article, we will look at the startup story of Stockgro.
What is Stockgro?
Stockgro is a stock-based fin-tech company and helps users to understand the stock market investment. The best part is it is without any real money. So, we can say that Stockgro is a good platform for learning about trading, the stock market, and investment through virtual money.
Besides learning, Stockgro allows you to discuss and share ideas and information based on stock marketing. This gives you a game-like feeling.
Founder of Stockgro
Ajay Lakhotia is the founder of Stockgro. He had spent seven years of his life investing in multiple VC firms like Fosun RZ capital, etc. While working with these ventures, Ajay realized that no investors are showing interest in stock market startups. He started working on the gap.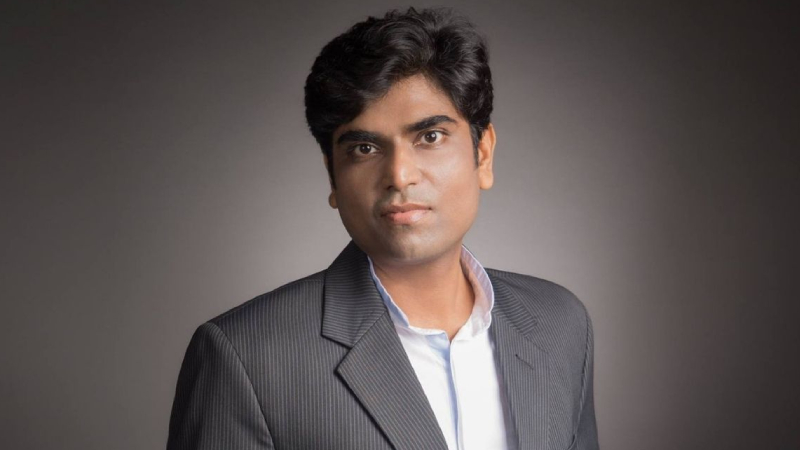 Ajay Lakhotia is the founder of Stockgro
Ajay says that he was amazed to know that our major stock decisions are based on family, friend circle, and acquaintances. He saw that the decision to invest in stocks is not based on reports but discussions. This is because users are not well equipped with common stock jargons, convertible securities etc. They were reluctant to invest in stock markets because of the risk involved.
Then he realized that he could proceed with this idea of explaining to an ordinary man about the basics of stock marketing. So he came up with a small team and started working on technology infrastructure. He aimed to explain to the Stockgro users the ins and outs of stock marketing.
Basic Profile of Stockgro
Founder: Ajay Lokhatia
Founded in: Jan 2020
Headquarter: Bengaluru
Sector: Fin-tech
Website : www.stockgro.club
Features of Stockgro:
Unlike other stock investment startups, Stockgro is not engaged in the actual buying and selling of stocks.
It is designed for an ordinary individual rather than a professional and explains all the terms, details, nuances etc., about stock marketing.
The platform is also interactive because you can share your insights and knowledge of stock marketing. You have your portfolio to buy or sell virtual stocks with virtual money to understand the actual stocking without any risk.
The app also provides users with an opportunity to participate in various leagues and competitions, through which they can win prizes worth 10k to one lac.
You don't need to pay any fee for accessing the app. But it does not mean that there are no paid games. Stockgro has both paid and free games for varied users.
Beginning of StockGro:
In the beginning, the founder of StockGro, Ajay, focused on Business background students. He aimed to educate 20-40 year age group people about micro-investment. The user has to make a portfolio and then gradually start investing in the stock market through virtual money. They can also compete with their peers in different tournaments.
But gradually, as the people liked the platform due to its educative content on stock markets, the user base expanded from 400 to around 1.30 lac presently. Now it hosts almost all genre of users.
StockGro Funding:
Stockgro receives significant funding from Bootstrapped and Angel funding. This startup received approximately $1 Million from Ajay's friends and acquaintances through Angel fundings. The fundraisers included many known personalities like Ashish Gupta from Innoven Capital, Varun Laul of Investcorp, Vivekananda from bounce startup, Karthik Bhat from Ubiquity, Ramakant of Livspace and much more.
Stockgro Competition:
Since Stockgro is a different initiative and does not deal with any actual purchase or selling of stocks, the founder believes that they don't face any direct competition from any startup or company presently. But he believes that since they are planning to venture into real stock marketing soon, they are likely to face competition in the market.
Challenges of the startup:
Challenge to upgrade technology Stockgro faces the constant challenge of upgrading technological infrastructure. The growing number of users and information demands upgrading of technology for better handling.
Maintaining quality As any startup grows, the expectations also grow. The same goes with Stockgro. As the user base and information on the platform rose, the startup faced the challenge to deliver the same quality. Bringing new ways of engagement on the forum is a challenging task for the startup.
Success of Stockgro:
Stockgro hosts around 1.3 lakh users presently, and this is a massive growth from 400 users in June 2020.
IIM- Raipur has also partnered with Stockgro to encourage students to help students in investments and stock marketing.
Future Goals and Expectations:
The users plan to reach a million users in the coming months. The founder says that their user base includes all categories of people, including students, professionals, housewife, retd. Individuals, etc. and many users have come from word of mouths.
Stockgro also aims to include foreign stock exchange besides Indian stock exchanges on the platform.
Ajay Lakhotia, the founder of Stockgro, also plans to bring influencers on the platform to give a deeper understanding of the functioning of stock marketing.
The founder also aims to diversify investment avenue by entering into mutual funds, gold, bonds etc.
He also plans to collaborate with financial service startups like Growww, Zerodha, etc., to expand participation in the stock market.
Learnings and Way Ahead:
The primary learning from this platform is that you have to think outside the box to attract users to your website/product/service. Also, you need to identify the market needs, what is lacking in the market etc. It would help you to shape your service/product accordingly.
The growth of Stockgro is an indicator that when you think of something innovative that benefits the society at large, you can create an impact. The founders have revealed that they are also planning to venture into real stock marketing. It will be interesting to see whether this plan will enjoy the same popularity or not.