India's First Digital Car Insurance Startup: Acko Insurance's Journey
Acko General Insurance is an Indian private general insurance company that was launched in November 2016. It is considered India's fastest-growing insurance company, and in September 2017, it earned authorization from the IRDA of India to circulate and endorse micro-insurance products. Today, we'll try to understand the business model, structure, and some interesting facts with this startup story.
Acko: Stats and Facts
Legal Name: ACKO General Insurance Ltd.
Founded: November 2016
Founders: Varun Dua
Type of Company: Private Independent Company
Headquarters: Mumbai, Maharashtra, India
Number of Employees: 532
Type of Industry: Life and Health Insurance
Financing Status: Venture Capital-Backed
Parent: Acko Technology and Services Pvt. Ltd.
Business Model: B2C
Key People: Varun Dua (Founder & CEO), Ruchi Deepak (Co-Founder) and Vishwanath Ramarao (CPO & CTO)
Investors: 25
Latest Deal Amount: $200 M
Total Revenue: INR 195.6215 Crore (March 31, 2020)
Total Funding: $230 million
Website: www.acko.com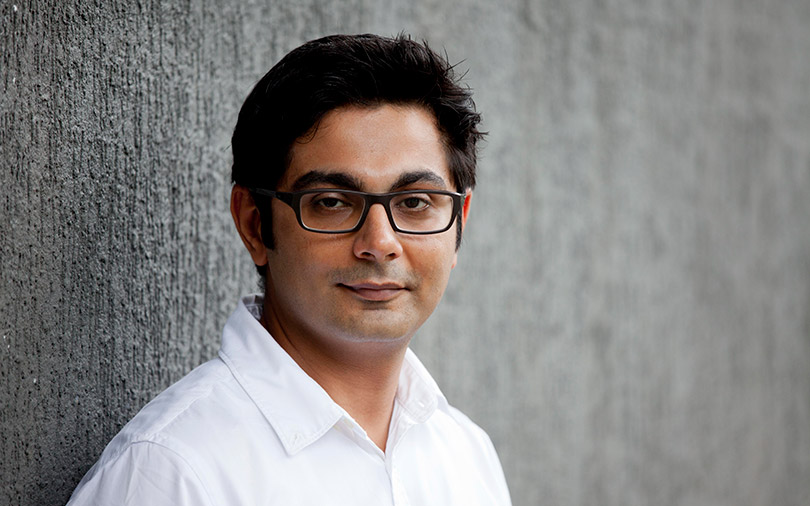 Varun Dua, CEO, Acko
Acko: History
Acko was founded in 2016 and is considered to be India's first digital insurer. Within three years of its inception, it has accelerated the insurance with technology and came up with a flashy renovation.
They follow an online-led model that shortens all the official filings, produce interesting and genuine products, and supplies to more than 50 million exclusive customers.
Acko: Logo & Tagline
Logo Acko consists of 3 variants of its logo- firstly, being a Primary color and secondly denoting 2 Secondary colors.
Tagline Acko is operating with a tagline, "Full Paisa Wasool," which intends to spread awareness. The meaning of the tagline is "the total value for money insurance" which tries to showcase that it is an excellent insurer brand.
Acko: Venture Capital & Funding
Over the five investment rounds, Acko has raised an amount of $230 million in funding
Seed Round- Acko raised $30 million in the seed round on May 23, 2017. It was backed by NR Narayana Murthy and Kris Gopalakrishnan and led by SAIF Partners, Accel, NuVentures, Atul Nishar, Kris Gopalakrishnan, Rajeev Gupta and Hemendra Kothari.
Series A- In the series A investment round, the company raised $12 million on May 27, 2018, and it was funded by Amazon, Catamaran Ventures and Ashish Dhawan.
Series C- The organization raised $65 million in the Series C venture round. It was funded by Binny Bansal, Amazon, SAIF Partners, RPS Ventures, Intact Ventures, and Accel on March 13, 2019.
Venture- On November 28, 2019, around $36 million was raised by Acko in the venture round by Binny Bansal and Ascent Capital.
Series D- In the Series D investment round, it raised $60 million on September 15, 2020, and Munich Re Ventures funded it.
Acko: Revenue and Financials
According to the annual report of Acko, the revenue and financials of Acko are as follows:
| | | |
| --- | --- | --- |
| Particulars | Year Ended March 31, 2020 | Year Ended March 31, 2019 |
| Total revenue | INR 195.6215 Crore | INR 60.1549 Crore |
| Total Expenditure | INR 383.4053 Crore | INR 194.5264 Crore |
| Profit/(Loss) After Tax | (INR 187.838 Crore) | (INR 134.3715 Crore) |
Acko: Business Model
No filings are required to buy, claim or start over. Just the Acko support needs to be called, and they will help you out by picking up your broken vehicle within an hour. Within three days, it will be repaired or else it will provide you with free cab vouchers.
Also, bit-sized insurance products are available now.
Recently, driver insurance and even ticket cancellation insurances are being given out, so it is the company's accountability to offer such insurances since two things are working together.
Acko: Expansion Plan
Acko is backed by NR Narayana Murthy and Accel, with backing the firm with Rs 41.56 crore in September 2019. The earlier value was worth Rs 6.53 crore, and the growth of the company has increased six times in comparison to 2018.
Acko: Partnership
Acko collaborated with Ola cabs and introduced an in-trip insurance program in around 110 cities in India.
The company collaborated with Amazon India to offer mobile insurance plans on the website of the seller.
Acko collaborated with HDB Financial Services and provided HDBFS customers insurance which include no additional cost with EMI cards.
It collaborated with Amazon Pay to offer its consumers an auto insurance policy in July 2020.
Achievements of Acko
2019- Acko received the "Golden Peacock Innovative Product Award" for its detailed bit-sized insurance product - "Ola Ride Insurance" in June 2019.
2020- In October 2020, it received the "Most Innovative Insurer" Category in Non- Life Segment in the FICCI Insurance Industry Awards 2020.
2021- The company received the award for "Best Insure-tech Company" in BW Festival of Fin-tech 2021 in February 2021.
Founder's Words & Vision
Shortly, Acko Founder Varun Dua has extended plans for the company and wants to increase the products' value. Also, he wants to focus on the zones of his health insurance plans and wishes to increase 100 to 120 new employees.
Varun Dua says, "7% is still substantial in India given the size of the population. It's the fourth-largest auto market in the world, and the auto insurance space is likely to be worth $10 billion in the next several years. That's big size for a company like us."