Simple Idea to Help Students is Now Worth $150M: Toppr Startup
Ed-tech startups are gaining prominence in India. One such ed-tech startup that managed to create a unique identity in this sector is 'Toppr'. Started in 2013, this startup achieved several milestones and became one of the top online coaching platforms nationally. Its inspiring journey from a startup to a leading ed-tech platform in these eight years is what we will discuss in this article.
Toppr Startup: Basics
Founder: Zishaan Hayath
Founding year: 2013
Type: Edtech startup
Headquarter: Mumbai
Founder of Toppr: Zishan Hayath
Zishan Hayath founded this startup in 2013, and presently, he is the CEO of the company. Zishan had graduated from IIT Bombay, and before founding Toppr, Zishan started a phone commerce startup named Chaupaati Bazaar. The app allowed mobile phone users to purchase various books, home appliances, and much more from their phones. But the app was acquired by Future group.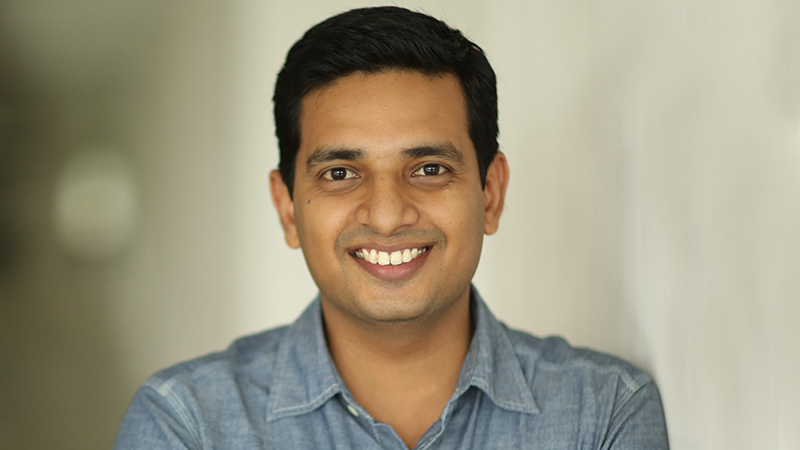 Founder of Toppr: Zishan Hayath
Startup Idea: Market Demand
After working as the Product Vice President of Future Group, Zishan came up with another startup in 2013. He created Toppr as an alternative to physical classes. The founder, Mr. Hayath, understood that there is a large audience in this sector. Therefore he decided to create opportunities from the market demand and invest in this sector.
Interestingly, Toppr was not started for school going exams. Instead, it was designed for competitive exams preparation. The platform gained immense popularity as a helping hand for students in preparing for competitive exams.
Helping Students
The forum provided users with different courses, mock tests, doubt solving sessions, video lectures and much more, which helped enhance their learning—known for guiding more than sixty top entrance exams like NEET, JEE, BITSAT, etc. Toppr is proud to have several happy customer stories.
Toppr Startup: Funding & Sources
Toppr has raised over 58 million Dollars since 2015.
It raised 35 Million Dollars from Kaizen PE, Brand Capital, and Alteria capital in 2018.
It has also received funding from investors like Helion ventures, SAIF partners and Eight Road Ventures.
Toppr Strengths: How it Replaced Traditional Method?
Toppr successfully emerged as an alternative to physical coaching classes because:
Top Reasons for Toppr Success:
The online lectures and courses helped students in maintaining online notes. So they did not need to worry about physical letters.
The 24*7 learning sessions and freedom to watch the lecture at any time ensured that students could learn at their own pace and convenience.
The personalized coaching and doubt clearing sessions on the platform did not let students feel the absence of physical coaching classes.
The courses were provided by top educators from all over the country. This was impossible in physical classes.
According to Toppr users, Toppr helped them to keep professors from all over the country on their mobile phones. So they could get the best possible learning.
Growth of Toppr
After creating its unique identity in competitive exam preparation, Toppr decided to venture into junior and senior classes. This strategy was adopted as CEO Zishan understood that junior and senior level students occupy the most significant proportion of the total students in the country. Therefore he started providing 5th to 12th level courses for almost twenty-five boards on this platform.
Toppr Startup: Achievements
Toppr has managed to get seven million registered users.
According to the startup, it hosts almost 6.6 million sessions monthly.
Toppr is proud to have almost two million pieces of learning material for various courses offered by it.
Further, it boasts of solving four million-plus doubts on its platform and conducting three million user tests.
In 2018, there were almost four million downloads, with a spontaneous increase in subscriptions.
According to the Zishan, the number of paid users on the platform has doubled, and is expected to triple soon. This shows that the startup has managed to build considerable trust among users.
It managed to grow itself from a five-member team in the beginning to a 350 member team presently.
The major competitors of Toppr are:
Byjus (the world's most valuable ed-tech startup)
Upgrade
Unacademy
Talent edge
Embibe
Imarticus
Toppr Startup USP
A look at the engagement metrics of Toppr (how many tests students have given, how many classes have been scheduled, how many doubts were raised and solved etc.) makes it clear that Toppr stands out in terms of engagement metrics.
Better Engagement: Further, the founder revealed that according to estimates, one user spends almost 110 minutes on the Toppr platform. This number is far more than its competitors. So we can see that it has a comparative advantage over its competitors.
Child Brain-Friendly: Also, unlike its competitors, it does not hastily increase the question difficulty level. It is known for a gradual and incremental increase in the difficulty level of questions. This makes it more favorable than its competitors.
Toppr: Future Goals
The startup is planning to spend more on its marketing in Tier 2 and Tier 3 cities. The goal is to fill the gap created by 'limited access to coaching' in these cities.
The company aspires to grow its junior and senior grades subscriptions by 20 and 15 times, respectively.
The company aims to achieve 100 million dollar revenue in the coming months.
It plans to utilize the recent funding for strengthening brand presence, developing its courses and boosting user engagement metrics.
Further, it will invest in AI (Artificial Intelligence) and ML (Machine Learning) to provide better solutions to the users and solve user doubts.
Toppr: Challenges
The biggest challenge that Toppr is presently facing is the fear of Acquisition by Byju's. Being an Ed-tech giant, Byju's is all set to acquire Toppr for 150 million Dollars. There are multiple reasons, like funding issues, market share etc., that paved the way for this acquisition, but the acquisition is yet to be completed.
Great Strides with Toppr
Toppr's story is a perfect example of a successful startup. From its foundation in 2013 to the current years, it has made great strides. Owing to its engaging content, prominent tutors, 24*7 doubt clearing sessions and various other factors, it created many happy customer stories. But despite all this success, it's soon going to be acquired by Byju's. Therefore it will remain interesting to see the fate of Toppr after this acquisition.