Byju's Made a Mistake by Not Acquiring DoubtNut? Read Story
DoubtNut is an interactive online tutoring app founded by Tanushree Nagori and her husband, Aditya Shankar, in 2017. Its parent technology is Class 21A Pvt. Ltd and the app help students to post their questions on the app and find the relevant answers. 5,000 questions were uploaded on the app during the first year from its launch.
Tanushree Nagori and Aditya Shankar, both IIT-Delhi alumni, formed DoubtNut in October 2017. Ravi Sekhar, the former chief business officer of Vedantu, joined this ed-tech startup as a co-founder in March 2020.
Founders of DoubtNut
Tanushree Nagori and Aditya Sankar, the founders of DoubtNut, are both IIT Delhi graduates. They previously worked in planning and consulting for several companies in India and the United States. They agreed to start a tutoring course called Class 21A to support school students in 2009. The couple provided math and science tutoring to students in grades 9 through 12.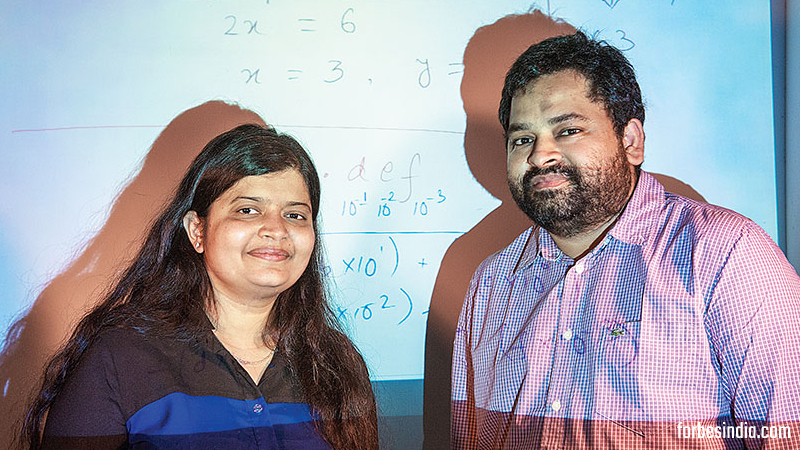 Tanushree Nagori and Aditya Sankar
However, due to the growing number of students and the limitations of a physical classroom, they found it difficult to meet each student's individual needs. The majority of the kids were too embarrassed to ask their questions in front of their peers. Giving one-on-one sessions to each student to clear their doubts was not a viable solution to this issue.
DoubtNut: Idea Evolution
Tanushree and Aditya recognized the importance of incorporating technology into the classroom to make learning more enjoyable. They came up with the first creative concept of creating videos that could be shared on social media. They asked the students to write down any questions they had about the lessons they were taught each day at school. After that, the couple will make a video to address their concerns. This individualized focus aided in the improvement of each student's grade and the expansion of Class 21A's enterprise.
As time went on, the couple began to see the disadvantages of producing many videos to distribute through an offline class. As a result, the concept of creating an app for the same reason arose. They could also keep track of the questions this way, and they wouldn't have to make a new video every time a new one was asked.
As a result, DoubtNut was established in July 2016, and the couple decided to make their platform perfect and spent the next 6 months managing videos and its technology.
DoubtNut Story: Funding
Cure.fit Ankit Nagori, The co-founder of cure.fit gave DoubtNut its first funding of US $100K in April 2017.
Waterbride and Omidyar network They have also invested the approx amount of ₹35,000,000 ($471,243.68) on DoubtNut.
DoubtNut - New investors
In January 2020, the company raised $15 million in a Series A funding round led by China's Tencent Holdings, Sequoia Capital, AET Japan, and Omidyar Network. The business is now valued at $50 million on the stock market and has offices in Delhi and Bangalore. With this new investment, DoubtNut expects to expand its programs to more cities and small towns.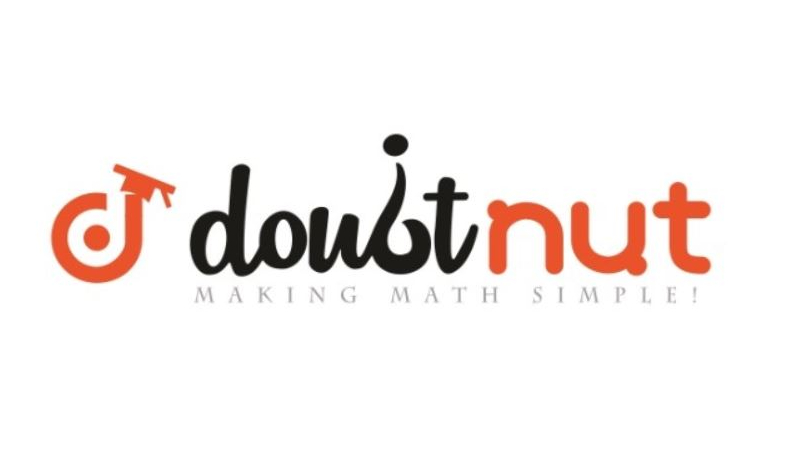 DoubtNut Story: How it Operate?
Doubtnut shows video lessons in response to images of text problems using complex Artificial Intelligence (AI), Machine Learning (ML) algorithms, and image recognition technology.
Students must essentially take a photo of the issue and upload it to the app. The platform uses optical Character Recognition (OCR). It crunches the text, compares it to content that has been previously made and stored in its database, and then it directs the user to that particular video for solutions.
Doubtnut reports platform accuracy of 80-90%. The remaining 10-20% can be obtained by submitting a question to the app's human tutors. Occasionally, the startup makes a note of unanswered questions and produces explainer videos within a few hours.
Users spend an average of 17-20 minutes on the website, with highly active users spending up to 40 minutes. JEE aspirants and students in Classes 9-12 are common examples. Tanushree explains, "We get the most traction from these student segments."
Rivals of DoubtNut
Byjus's Byju's is a Bengaluru-based multinational educational technology corporation. Divya Gokulnath and Byju Raveendran founded it in 2011. Byju's is the most valuable education technology business on the planet. Byju's market capitalization is projected to be $13 billion in 2021.
Unacademy: Unacademy is a Bangalore-based Indian educational technology firm. Gaurav Munjal started the company as a YouTube channel in 2010, and it was founded in 2015 by Munjal, Roman Saini, and Hemesh Singh. The business employs over 18,000 educators and provides study materials for various vocational and educational entrance exams. Unacademy provides lessons in the form of Live Classes, which is free for all users.
DoubtNut Story: USP
The app has already been downloaded by 176,000 students, who ask over 8,000 questions a day. Although the service is currently free, the team plans to implement a subscription-based model shortly. "Right now, we're focusing on commitment because we want to become a habit-forming app for students. After that, we'll look at subscriptions," Nagori says, adding that an ad-supported model isn't out of the question.
Furthermore, all video solutions are delivered in 'Hinglish,' and the app, which is currently only available in English, will be available in 11 regional languages later this year. Users from small towns and villages, such as Alina's Raza, are also logging on to Doubtnut, according to Nagori. She adds that Bihar and West Bengal have seen the most adoption, with 50% of all users coming from those two states.
Doubtnut is a pull company, as opposed to other ed-tech firms that are push businesses, creating a large number of videos with explanatory content and selling it to parents.

Challenges
According to Tanushree Nagori, one of the company's founders, a major challenge for the company is "how we scale through different languages that people talk, write, or understand across India." We have already solved the technological aspect of how we read different languages to some degree. The app can read questions in Hindi, and in the coming quarters, we'll expand it to 12 more Indian languages. We are now using computers to translate questions into the same language in which they were received."
India has about 300 million students, rendering the ed-tech sector a $1 billion market
Conclusion
DoubtNut has made a lot of progress till now from the time it was launched. It has extreme competition from other similar platforms. But it still needs to work on its few factors.