Story of Number #1 Re-Selling App Meesho: Indian Unicorn
Meesho is an Indian social commerce platform that deals with retail distribution founded by IIT Delhi graduates. It allows small retail merchants and individuals to associate and productively sell their products through different social media platforms. It focuses on creating a marketplace enabling anyone can start their business without investment.
Meesho & FashNear
In 2015, both the Meesho founders, Vidit and Sanjeev, planned to launch an online fashion marketplace that would show the buyers all the shops, and they could try the products available before buying it with the help of the app. It was named FashNear, a hyper-local fashion and e-commerce app, but sadly, the idea failed.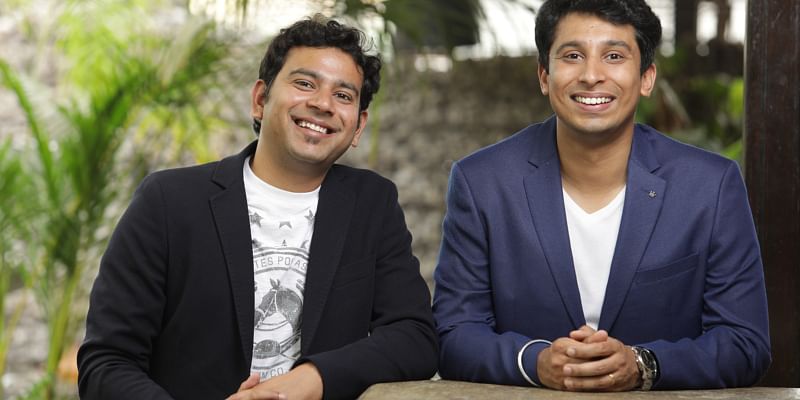 Meesho co-founders Sanjeev Barnwal (left) and Vidit Aatrey.
Meesho - Idea
Both of them turned up with another plan to generate a platform for small-scale offline retailers. The latter could take their inventory online and sell their products effectively via social media channels. They worked day and night to take the new business to a whole new level. Ultimately, they built the company after a month and started Meesho in December 2015.
Key Points of Meesho
Legal Name: Meesho Inc.
Founded: Dec 2015
Founders: Vidit Aatrey (CEO) & Saanjeev Barnwal (CTO)
Headquarters: Bangalore, Karnataka, India
Type of Industry: IT
Type of Site: Private
Business Model: Business-to-consumer marketing
Key People: Vidit Aatrey, Sanjeev Barnwal & Jatin Mazalcar (CFO)
No. of Employees: 750+
Website: www.meesho.com
Meesho – Brand Name
Meesho is the short form of the word "Meri E-Shop" (My E-Shop), an e-commerce app that allowed offline retail stores to take their business online and sell through various social media platforms.
Meesho: Growth
Meesho focused on engaging around 20 million micro-entrepreneurs by 2020. Today, there are more than two million resellers and above 20,000 manufacturers from more than 500 towns who get their marketing via Meesho.
The software developer of Meesho has supplied orders from above 100,000 registered sellers to over 4,800 cities.
The company operates on almost 10-15 per cent commission, and the retailers can earn on every sale with Meesho by adding up a profit margin.
Meesho Revenue 2020
In 2020, the profit of Meesho increased to $42 million and was the highest revenue number of the company to date. The revenue has increased four times in comparison to last year where it achieved $11 million.
Meesho - Financial Data
Meesho was selected by Y Combinator for a three-month Summer Program and earned $120,000 In July 2016.
It raised a confidential seed round later in August 2016 from investors, VH Capital, Rajul Garg, Kashyap Deorah, Investopad founders Arjun and Rohan Malhotra, Jaspreet Bindra, Abhishek Jain, Maninder Gulati.
Meesho raised $3.1 million in the Series A investment round. It got funded by SAIF Partners, an India-based investment firm, taking its total funding to $3.7 million in October 2017.
The company raised another $11.5 million in its Series B investment round funded by Sequoia India in June 2018.
It raised around $50 million from DST Partners, Shunwei Capital, RPS Ventures, and the previous VCs Y Combinator, SAIF, Sequoia India, and Venture Highway by November 2018.
Meesho gained Facebook's maiden funding in an India-based startup in June 2019.
The company had raised $125 million in the Series D funding round. It was funded by Naspers, Venture Highway, Sequoia India, RPS Ventures, SAIF Partners, and Shunwei Capital in August 2019.
Also, in the Series D investment round, Arun Sarin, Facebook and former Vodafone Group CEO took part.
Meesho rose $300M, which was funded by Softbank Vision Fund 2, putting a valuation of $2.1B. Earlier investors Shunwei Capital, Venture Highway, Facebook Prosus Ventures, and Knollwood Investment invested in April 2021.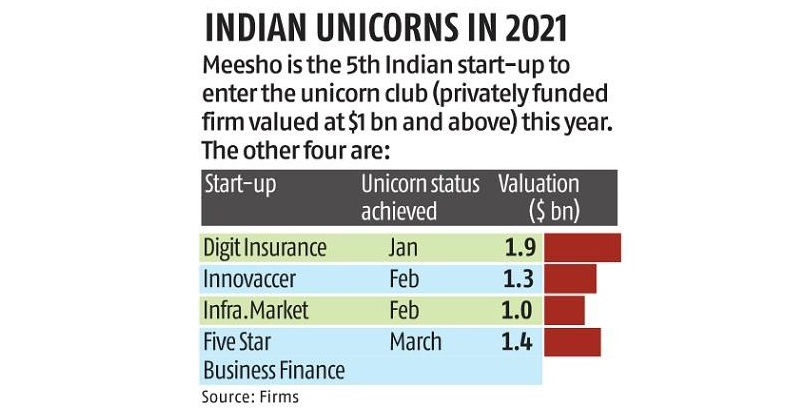 Meesho: Achievements
Mattermark, an investment-focused data platform, ranked Meesho 8th among 25 fastest-growing Y Combinator startups In August 2016.
Also, in 2016, it was selected as one of the three Indian companies for Y Combinator.
Deccan Chronicle considered Meesho among the Top 5 apps for social commerce In July 2017.
Forbes India featured Vidit Aatrey and Sanjeev Barnwal, the Meesho founders, in its 30 Under 30 young achievers list in Feb 2018.
Also, in 2018, Meesho was one of the booming Indian businesses marked by Forbes Asia.
Meesho was selected as a part of 'Solve For India', the first batch of Google Launchpad's program for startups building technology solutions for Indian challenges, in April 2018.
Linkedin considered Meesho as one of the Top 25 startups in India to work based on an increase in employee rate, jobseeker interest, talent pull and a professional engagement level with its workers In September 2018.
Meesho was considered the first startup in India to get Venture capital from Facebook in June 2019.
Meesho has become the first social commerce startup in India to get into the unicorn club. It has gained enough popularity and is successfully booming on the online marketplace. It has helped many offline retailers make a face in the field of online social media marketing.
The sole of Meesho is to take e-commerce to smaller towns and cities, excluding the big cities and the metropolitan areas, which have been captured already by the large-scale online sellers.