How CRED Startup Founder Kunal Shah can Bring a Revolution in India?
CRED is an Indian finance startup based in Bangalore, Karnataka, started by Kunal Shah in 2018. The primary feature of CRED is that it allows users to make credit card payments using its app and rewards them for doing so. CRED later developed tools that allowed customers to pay their housing rent and provided short-term credit lines. CRED's business model and price have been slammed for being excessive and lacking a viable monetization strategy.
CRED Startup - Key Facts
| | |
| --- | --- |
| Startup Name | CRED |
| Headquarters | Bangalore, Karnataka, India |
| Sector | Financial Services |
| Founder | Kunal Shah |
| Founded | 2018 |
| Website | www.cred.club |
CRED Startup Founder – Brilliant Kunal Shah
CRED is headed by Kunal Shah (Born in 1983), the company's founder and CEO. He is a businessman from India & holds a bachelor's degree in philosophy from Wilson College in Mumbai and a master's degree in management studies from Narsee Monjee Institute of Management Studies in Mumbai.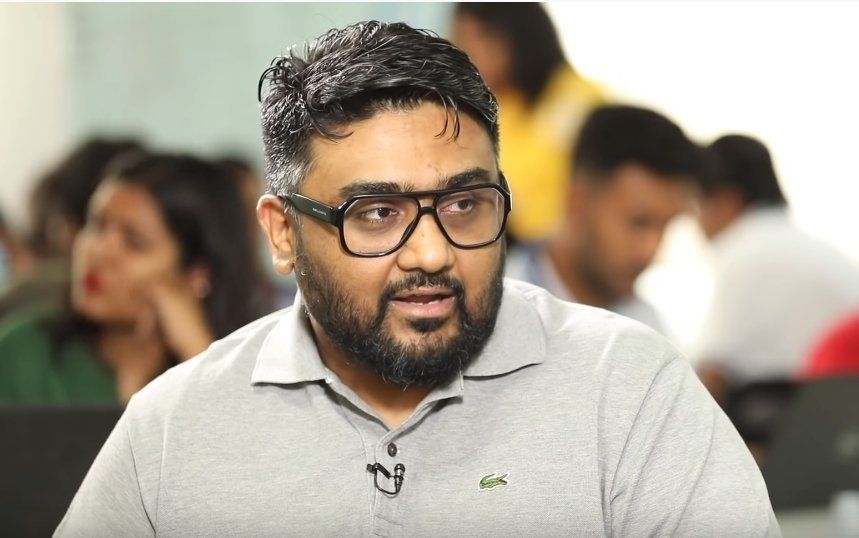 Kunal Shah - CRED Founder
Kunal Shah – Freecharge & PaisaBack
He's also the founder of PaisaBack and FreeCharge, among other businesses. PaisaBack was turned off to make room for FreeCharge. In October 2016, Kunal Shah departed FreeCharge.
CRED – Tagline
CRED came into the realm of internet advertising with a bang, with the tagline "Not Everyone Gets It." CRED is the official partner for three years with the Indian Premier League from 2020-2022. So you've probably seen the amusing advertising while watching an IPL match.
CRED - Attracting Users through Creative Ads
CRED ads are successfully attracting a wide range of consumers and industry professionals. To promote their innovative ads, the crew cast various well-known celebrities from the 1990s, including:
Anil Kapoor
Madhuri Dixit
Bappi Lahiri
Jim Sarbh
Jackie Shroff
Govinda
Rahul Dravid
Tanmay Bhatt
Udit Narayan
Asha Bhosle
CRED has booked three funny commercials, one of which features these 90s celebrities, to stress how easy it is to pay with CRED. All of the advertisements are both visually appealing and informative.
CRED Startup - Business Model
There are various aspects to the company's business model:
CRED App CRED is a mobile application that allows you to keep track of credit card bills.
Advertisers Businesses that make offers using the app
Cardholders who pay their credit card bills
The CRED app is so well-designed that customers have no difficulty signing up and viewing the offers after paying their bills. Users use credit cards to pay their bills directly to the bank. Customers who use CRED, on the other hand, get additional advantages for doing the same thing.
CRED Startup Revenue Model
Offer Listing Fees CRED generates money by collecting a fee from a business's list of items and services available on the app. CRED collaborates with several different firms to bring consumers these deals. This allows visibility on the platform where individuals spend the majority of their time. CRED will receive more bids for exhibiting on various platforms as a result of this strategy. Consequently, it attracts an increasing number of visitors who sign up and pay their bills using CRED.
Data Monetization in Future CRED gathers your financial data when you pay bills and use the app to provide you with better offers in the future. For their credit cards, loans, and other financial goods, financial organizations constantly seek the most feasible consumers.
CRED Startup – Growth Numbers
CRED has become one of the most talked about startups in India, owing to the rapidity with which it has received funds in recent months, its increasing valuation, and the fact that it exclusively serves a small group of clients. According to certain controversy, the company will buy back $5 million worth of stock shortly.
Despite its substantial improvement, the company's sales have not kept pace.
CRED reported sales of barely Rs 52 lakh in FY2020, with interest earnings from fixed deposits accounting for the majority of the total.
Expenses increased by over 500 percent from Rs 63.90 crore in FY19 to Rs 378.39 crore in FY20.
The business had to spend almost Rs 770 in order to generate every single penny in sales, according to detailed calculations.
CRED has been compared by Shah to a rising community for the wealthy and powerful.
CRED will never aim to scale its customer base or reach out to hundreds of millions of people in this vision. Instead, the emphasis would be on gaining high-net-worth clients, of which India has tens of millions.
CRED Startup - Top Competitors
Top 10 rivals of CRED are:
Paytm
Phonepe
Mobiwik
Billdesk
Oxygen wallet
PayU'Biz
Jocata
CC Avenue
True balance
Citrus
CRED Startup – Future Plans
Auxiliary Services CRED has recently expanded its tentacles into auxiliary services such as establishing an eCommerce platform, the CRED Store, and CRED Pay, allowing customers to redeem reward points and get discounts across many online retailers.
Partnerships Following a trial project in which it tested the waters with merchants such as Vahdam Teams, The Man Company, Epigamia, and Man Matters, the startup is in the final stages of negotiating partnerships with BigBasket, Dineout, and ixigo.
CRED Pay CRED Pay is the way ahead for Cred, which will allow it to capitalize on its high-value and high-end customer base, which has an average credit score of 750. According to CRED, the latter few profited from higher customer satisfaction and larger basket sizes.
Intentionally Scarcity CRED is currently only available to those who have had their credit score checked. The gathering of this information suggests that the firm will use it for financial services in addition to its ecommerce endeavors.
Loan CRED is currently providing 48-month tenure loans with a 12-15% interest rate, which is the industry typical, through its partnership with IDFC First Bank.
CRED Startup: Funding & Investments
The startup has raised around $256.5 million in funding over the 5 funding rounds.
| | | | |
| --- | --- | --- | --- |
| Date | Transaction Name | Money Raised | Lead Investors |
| November 30, 2020 | Series C | $81 million | DST Global |
| July 26, 2019 | Series B | $120 million | Ribbit Capital, Sequoia Capital India, and Gemini Investments, |
| April 16, 2019 | Series A | Rs 1.8 billion | - |
| January 1, 2019 | Seed Round | - | Rainmatter Technology |
| November 6, 2018 | Seed Round | $30 million | Sequoia Capital India |
Founder's Words: CRED Objective
CRED's objective was straightforward "Rewards for credit card bills on time." It aimed to provide a foundation on which life might be made more superior and organized. The creator aimed to provide consumers with even more rights and perks due to their excellent credit ratings. The company's creator intended to concentrate on the others, those who pay interests.