Doctor Insta - India's First "Video-Medicine" Platform
Doctor Insta is an Indian telemedicine app that provides instant online medical aid. With the help of this app, you can consult a doctor while sitting at home. Now, it has above 100 doctors on its platform. The Doctor Insta app is available in Google Play and supports iOS and Android devices. Today, we'll discuss the case study and analyze the business model of this startup.
Doctor Insta: Key Highlights
Legal Name: Doctor Insta Private Limited
Parent Organization: Doctor Insta Private Limited
Founded: Jul 30, 2015
Founders: Amit Munjal
Headquarters: Gurgaon, Haryana, India
Number of Employees: 36
Type of Industry: HealthCare
Investors: 3
Total Funding Amount: $7 M
Last Funding Type: Series B
Latest Deal Amount: $4 M
Known As: DealsKart Online Services Private Limited
Company Type: For Profit
Financing Status: Venture Capital-Backed
Website: www.doctorinsta.com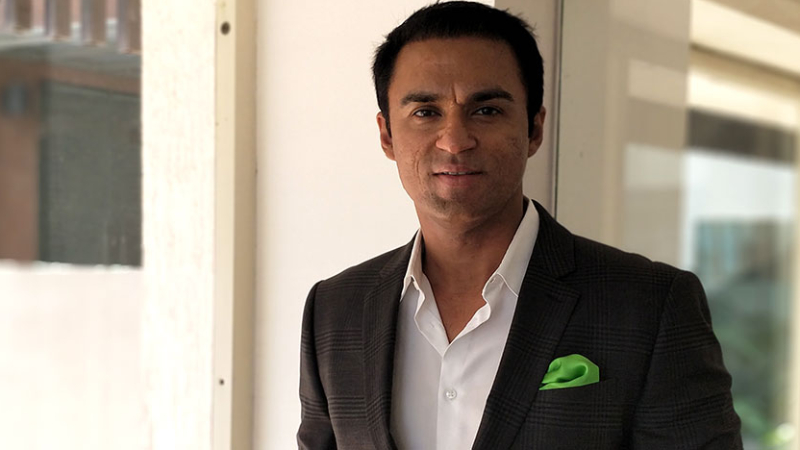 Doctor Insta Founders: Amit Munjal
How Doctor Insta Works?
Doctor Insta provides 24x7 services and also immediate access to the doctors through voice and video calls.
Also, in its app, it provides a chat feature. It offers the home delivery of medicines and diagnostic test reports, which you receive over the mails.
Within just 15-30 minutes, the patients can get consultation and treatment advice from the specialists.
Doctor Insta: The Beginning
Once Amit Munjal, the founder of Doctor Insta had a sprain on his ankle and had no one to help. So, he had to seek help from a telemedicine app based in the USA. He was quite impressed by the services of the application.
The Idea This had brought an idea that he can implement the same thing in India as well which will bridge the gap between the patients and the doctors. India's population is massive and there is also poor availability of doctors. So, this telecommunication medical aid can help millions with just a few taps and the healthcare will be just one call away or be right there at one's doorstep.
Startup: Inaccessibility to Doctors Even many people are inaccessible to the best doctors due to monetary or distance issues but with this app, they can be helped as well. This social requirement and the new and unique business plan had inspired Amit Munjal to introduce Doctor Insta which was launched in 2015.
Words by the Founder The Founder and CEO of Doctor Insta, Amit Munjal, said, "It helped me access a doctor from the convenience of my residence—saving time and money".
Features of Doctor Insta
You can get 30% OFF on your 1st e-Consultancy
On booking Diagnostic Tests, you can receive up to 60% OFF
On ordering medicines, you can receive up to 40% OFF
Get top-class doctors from reputed Institutions such as AIIMS, Fortis, Apollo, Max, PGIs, etc.
You can book an ambulance from a nearby hospital
You can look for personal health treatments near you in your surroundings
You can instantly connect or book an appointment with the health professionals
100% Satisfaction is guaranteed to you
Upon registration, you can get Rs. 200 INSTA CASH
Doctor Insta: Types of Services
Medical Doctors
Pediatricians
Dermatologists
Gynecologists
Diet & Nutrition Specialists
Psychologists & Psychiatrists
Sexologists
Homoeopaths
Doctor Insta: Mission & Vision
Doctor Insta focuses to build the consultation gap so that the patients can connect with the doctors in an emergency.
It aims to offer the best telemedicine services to help every individual to lead a healthy lifestyle increase the productivity level and decrease the rate of disease.
Also, it focuses on developing the operational capability of doctors.
Doctor Insta: Business Model
Unique B2C and B2B2C Models with 70% Gross Margin for Patients and Employers.
The consultation can be used on a basis of "pay-as-you-go", and the charge is Rs 440 for every consultation, or even you can avail of an annual subscription which charges Rs 2,500.
The subscription package offers a free 30-day trial period.
The user can add up to three-person at nearly zero cost in the subscription plan.
Doctor Insta: Expansion Plans
Doctor Insta registers above 4,000 consultations per day
There are above 1 million Doctor Insta users
Now, it has more than 500K application installations
It provides its services at a pan-India level
It joined hands with over 150 companies like Videocon, SRF, Muthoot Finance, American Express, Channel Play, and so on.
Doctor Insta had nearly Rs 6 Cr in funding in 2017-18
Doctor Insta: Funding
Doctor Insta has raised $7 Million in funding over 3 rounds. The latest funding was raised from a Series B round on Oct 4, 2017.
The List of the Investment Funding Rounds of Doctor Insta
| | | | |
| --- | --- | --- | --- |
| Date | Stage | Amount | Investors |
| December 2015 | Seed Round | $500K | BrahmaX Ventures |
| August 2016 | Series A | $2.5 million | RoundGlass Partners, BrahmaX Ventures |
| October 2017 | Series B | $4 million | BrahmaX Ventures |
The Competition of Doctor India
In the world of modernization and digitization, everything is just a few taps away and is available online. So, several healthcare platforms provide application-based healthcare to the ones in need.
The main competitors of Doctor Insta are
Cure,
Medikoe,
Practo,
MeraDoctor,
Portea,
DocPlexus,
Pluss
Doctor Insta 2020: 1 Million Consultations
The founder and CEO of Doctor Insta, Amit Munjal, said, "There are about one million allopathic doctors in India conducting about 50 million consultations every day. In two years, we want to acquire 2% of this market—one million consultations a day by 2020. The growth prospects are huge."