The White Revolution in India: Amul Case Study 'The Taste of India'
Founded in 1946, Amul is an Indian dairy cooperative based in the small town of Anand in Gujarat. Amul is an abbreviation of Anand Milk Union Limited. Currently, it is managed by Gujarat Co-operative Milk Marketing Federation Ltd. Since its inception, Amul has propelled India's white revolution that made the country the world's largest milk and dairy product. Today, Amul, along with Gujarat Co-operative Milk Marketing Federation Ltd. (GDMMF), comprises 3.6 million milk producers of Gujarat.
White Revolution in India
The White Revolution, which made India the world's biggest maker of milk and dairy products, was led by Tribhuvandas Kishibhai Patel under Sardar Vallabhbhai Patel, the first deputy prime minister of India. And, in the year 1946, The Kaira District Milk Union Limited was formed. Tribhuvandas Patel hired Dr Verghese Kurien in 1949 to assist him on the project "Operation Flood." Dr Kurien is widely considered as the 'Father of White Revolution' and founder of Amul.
About Amul and Company Highlights
Brand - Amul
Founder - Tribhuvandaspatel and Dr.VergseKurien
Founded - 14 December 1946
CEO - R.S.Sodhi
Managed by - Gujarat Co-operative Milk Marketing Federation Ltd.
Turnover - $5.4 Billion in 2020
Amul - Core Founders
Amul was founded by Dr Verghese Kurien and Tribhuvandas Kishibhai Patel. Currently, the CEO is R S Sodhi.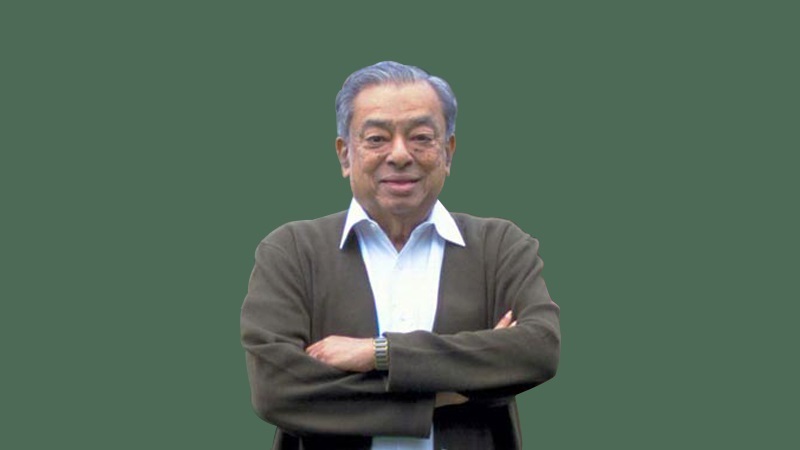 Dr Verghese Kurien - Founder Amul
As of current, Amul is managed by a cooperative organization, GCMMF, and it has 3.6 million milk producers across the state of Gujarat in 13,000 villages.
Amul Business Study: Organization Structure
The cooperative model used by Amul to expand business came to be known as 'Anand Design'. It is a three-tier structure viz:
Procurement Unit,
Processing Unit,
Marketing Unit.
Note: Every tier is financially free.
The Kaira District Milk Cooperative Union (Amul) has grown very rapidly over since its emergence. Amul has joined hands with other milk cooperatives in its home state and has about 2.12 million farmers who never stop working for 10,411 towns requiring milk. To manage such a large organization, professionals need to be hired. Some professionals are farmers. This is because the decision-making lies in the hands of the producers, which gives a feeling of ownership.
Amul Marketing & Advertisement
Amul's sales jumped from 1000 tons a year in 1996 to over 9,30,200 tons a year in 2009-10. No other brand comes even close to these figures. Amul has always been known for its advertisements and cartoon character sketches. This made people enthusiastic about it. Kumar Morey and Bharat Dabholkar had been sketching the ads for Amul.
Amul Girl Campaign – World Record
The Amul girl was created as a response to Amul's rival brand Polson's butter-girl. In 1996, Sylvester de Cunha was hired to create a series of hoardings with ads that relate to day-to-day issues for Amul Butter. He earned the Guinness world record for the longest-running advertisement campaign.
Amul Achievements
Reach

I. Over 12 Million farmer-members own the cooperative.
II. Societies are grouped in 170 district-level unions spanning 338 districts.
III. The unions make up 22 state-level marketing federations.

Milk Production

I. During 1968-69, India's milk production was 21.2 million metric tons, and it was 88.1 million metric tons in 2003-04.
II. Per capita availability of milk increased from 112 grams per day in 1968-69 to 231 grams per day in 2003-04.

Marketing

I. During the last decade, the daily milk supply has increased from 17.5 L to 52 L per 1000 urban consumers.
II. Dairy cooperatives market milk in about 200 class I cities
Amul Story: Awards
Amul has been a star in the dairy industry with its top-quality products. Many awards have been given to it; some are given:
Rajiv Gandhi National Quality Award
International CIO 100 award for resourcefulness
Qimpro Gold Standard Award
International Dairy Federation Award
Best run Award in Finance
AIMA High-Performance Brand Award
World Dairy Innovation Awards
APEDA Awards for 16 years continuously
Forbes India Leadership Awards
Amul - Revenue and Expansion
The turnover for the year 2020 of Amul was $5.4 billion. The GCMMF revealed that there was a 13% expansion in turnover in the year 2020. The Amul gathering's revenue exceeded Rs 45,000 crore, and it was 13% higher than what it was in 2019.
Products
Amul offers a wide range of products, including Amul milk, bread spreads, milk powders, ice cream, ghee, chocolate, gulab jamun, Amul cattle feed and many more. Customers widely use all these products all over the world.
Future Plans
Amul products are available in more than 40 nations. Its real market lies in the US, West Indies, Africa, Singapore, Thailand, and China. Amul is preparing to launch itself again in Japan after a failure in 1996. It plans to launch 40 – 60 new products in the market. Amul thinks to invest Rs 5000 Crore over the next five years. It is expanding its distribution network, creative marketing, consumer education, and product innovation.
Amul Formation & Exploitation of Farmers Connection
Amul was formed as a result of the exploitation of milk producers by dealers and agents of Polson dairy, which was the main dairy. The milk that the farmers produced was of great quality, but they were not paid accordingly. Rather, it was randomly determined. The polson's were given the right to collect milk from the farmers of Kaira (kheda) and supply it to Mumbai.
The farmers were irritated by this behaviour, so they approached their local farmer leader, Tribhuvandas Patel, and he approached the then Deputy prime minister, Sardar Vallabhbhai Patel. He gave them a solution which turned out to be a boon for them. He told the farmers to form a union which goes by the name Kaira District Co-operative Milk Producers Union (KDCMPUL) and produce their milk and deliver it to Bombay. There was no need to give it to Polson.
Starting of Milk Production
By June 1948, the KDCMPUL started pasteurizing milk for the 'Bombay Milk Scheme'. It was the joint effort of Tribhuvandas Patel, Moraji Desai, Maniben Patel, and Dr Verghese Kurien, that led Amul from nowhere to this position where it is supplied to overseas market also.
Milk Unions & Amul
Dr Verghese headed the cooperative with H.M. Dalaya. He developed skim milk powder from buffalo's milk, and making it on a business scale led to the formation of the first modern dairy of the organization at Anand. This led to the setting up of five unions at:
Mehsana
Banaskantha
Baroda
Sabarkantha
Surat
In 1973, when the Gujarat Co-operative Milk Marketing Federation Ltd. (GCMMF) was formed to unite farmers, expand the business and avoid any internal competition. Then, GCMMF became the largest food products marketing organization in India. Technological developments have helped Amul reach its farthest customer in India and overseas, as well.
Amul's Prime Focus
The prime focus is on promoting the parent brand rather than individual products; this helps Amul gain more brand visibility and spend lesser on marketing and advertising costs.