Helping Reach Insurance to Every Indian Affordably: Bimaplan Startup
COVID-19 has shown the world that death is inevitable and unpredictable. But besides the fear of death, there is always a fear of the enormous medical expenses, especially among middle and low-income families. To tackle these financial crises, an insurance cover can come in handy. But the problem is that the premium of these covers is often so much that middle or poor income families don't buy these insurance covers.
So to solve this problem, Bimaplan was introduced in the market. In this article, we will look into the startup story of Bimaplan.
Founder of the startup: Vikul Goyal
Bimaplan is a startup started by Vikul Goyal in February 2020 that aims to provide low premium insurance packages to medium and low-income groups. He is an MBA graduate from Harvard Business school and a former Mechanical Engineering student of IIT Guwahati. He was also an investment professional in Bessemer Venture Partners and GSF Accelerator before launching this startup.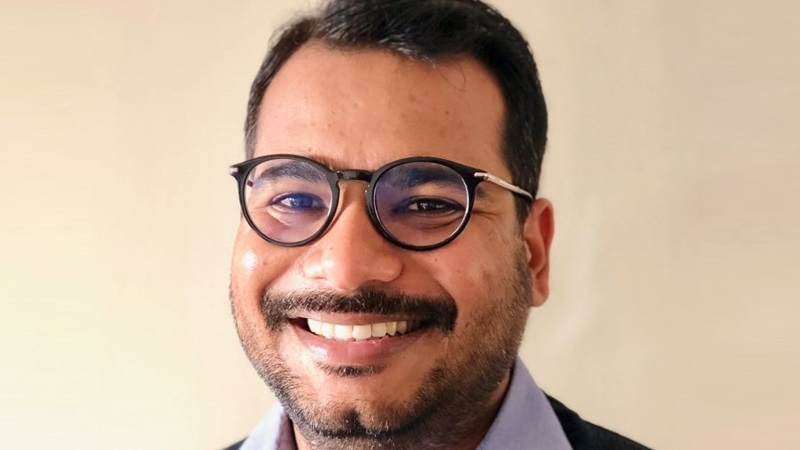 Vikul Goyal - Bimaplan Founder
Bimaplan Startup: Strengths & Features
Bimaplan uses social media for attracting an audience.
Through social media and WhatsApp, the startup tries to create awareness about the importance of insurance covers for low and middle-income families.
Bimaplan's first insurance cover's premium was as low as Rs. Fifty per month and it provides one lakh insurance cover in case of an accident.
Bimaplan collaborated with various insurers to provide OTC (Over the counter) budget-friendly insurance products.
The company has kept the range of annual premiums between Rs. 350-3500 to make the insurance services affordable.
The company effectively uses WhatsApp to reach prospective buyers.
The startup also aims to create leads by marketing campaigns, agents, referrals, AI chatboxes, and other digital marketing strategies to broaden its reach.
Bimaplan Startup: Business Model
Founder Vikul compares the insurance model of the startup with a neo banking solution. He says that the startup will design and market the insurance covers, but licensed insurers will do the underwriting and regulatory part of the insurance.
He further clarified that traditional insurance providers incurred huge distribution charges, which led to high premiums. But the startup will address these challenges by using micro agents. These micro agents will get income by selling insurance products. In this way, the startup will use these agents to create a distribution network.
Bimaplan Startup: Fundings
Bimaplan has managed to get funding worth $500,000 from Titan Capital and various other investors.
The major investors of Bimaplan include:
Y Combinator,
2 A.M. Ventures,
Future Fund,
Dream Incubator,
Insight Ventures,
Rajesh Sawhney,
Shaadi.Com's Anupam Mittal,
Jupiter's Jitendra Gupta,
Innov8 Founder Ritesh Malik
Due to funding from all these fin-tech companies, technology giants and various founders, the startup does not face any funding challenges.
BimaPlan: Goal of the Startup
The startup was founded to address the insurance needs of low and middle-income families. The founder claims that over 150 million families in India lack any insurance protection or social security. Therefore an accident or illness comes as a significant financial burden on these families. So to help them out, he decided to come up with a platform for providing cheap insurance covers.
In India, there are only two affordable insurance plans, namely Pradhan Mantri Suraksha Bima Yojana (accident insurance) and Pradhan Mantri Jeevan Jyoti Bima Yojana (life insurance). Therefore the startup tries to provide the users with other affordable insurance plans. This is done by creating a robust digital distribution channel. The startup, which began with a single insurance partner, has sold over 1000 policies in March 2021.
Fun Fact: Vikul had earlier founded the Carcrew venture, which was bought by TVS Group.
Major competitors of the startup
Although Bimaplan seems a unique initiative in terms of its goals, it has various competitors listed below:
Policy Bazaar
Acko
Digit.
Renew by
Coverfox
Turtle mint.
Bimaplan Startup: Affordable Insurance Issue
CEO Vikul Goyal says that the existing insurance companies did not provide affordable schemes to middle and low-income groups. This is because catering to low and middle-income families would mean a high cost and losses.
But they failed to understand that as the data is becoming cheap, these low-income families are switching to UPI payments. So using digital channels, one can create an affordable way for providing budget-friendly insurance covers to these families. He tapped this potential of the internet to provide cheap insurance covers. Using this platform, you can buy affordable insurance covers even on Whatsapp.
Bimaplan Startup: Future goals
The startup plans to use all the mustered funds for team building and developing its product.
It aims to increase its ARR (Annual Revenue) to one million Dollar in the coming months.
The company aims to provide insurance covers to over 130 million families with an annual income of Rs. 1.5-5.5 lakh. The company will focus on the informal sector and white-collar job holders in Tier 1 and Tier 2 cities.
Presently it is a team of eight members but it is looking for more insurance executives and consumer companies for creating online engagement.
Challenges Ahead
The most challenging aspect of the startup's growth is to provide financial literacy about insurance to middle and low-income families. If the maker of the insurance tech company failed in this, then it can fail in achieving its goal of equitable distribution.
Bimaplan: Insurance to Untouched Sector
Bima Plan is an excellent startup for providing insurance services to middle and low-income group families. The startup set up to make insurance affordable for Indians has drawn a lot of attention. But given the competition and various other challenges, it will remain interesting to see whether it fulfills its goal or not.