Increase Your Sales 10 Times with GlowRoad: Reselling App of India
GlowRoad, an Indian e-commerce business, was founded on a simple premise. It keeps everyone's overhead costs down by linking producers with resellers and using drop shipping. The Bangalore-based startup, on the other hand, isn't only interested in being an online reseller network. The mission of GlowRoad, which a former physician founded, is to provide homemakers and stay-at-home mothers with a low-risk way to start their retail businesses from home.
About GlowRoad
GlowRoad is a social selling site that allows Indian women and small businesses to earn money. The mobile app enables online retailers and small businesses to make money by marketing specific products and services through their online and offline social networks.
GlowRoad, like Meesho and Shop101, is a women-centric C2C (customer-to-customer) reseller network. Previously known as LocalQueen.com, Sonal Verma acquired the website in July 2017 and renamed it GlowRoad.
How does GlowRoad Work?
All you have to do is register as a reseller on the website, choose the items you want to sell or believe you can sell, and apply your interest to the supplier.
Once the supplier has reviewed and accepted your request, you can begin promoting the products to your network through messaging apps like WhatsApp or social media platforms like Facebook.
If anyone orders via the shared connection, GlowRoad will deliver the product, collect the money, and deposit the profits into your bank account. Simply put, the reseller earns money from home depending on the number of sales they make from their networks for goods sourced from suppliers.
Basic information
Legal Name - Society Enterprise Private Limited
Headquarters - Bangalore, Karnataka, India
Founding date - 2017
No. Of employees - 151-250
Founders of GlowRoad
Five core members found GlowRoad –
Sonal Verma - founder
Kunal Sinha - co-founder and CEO
Nitesh pant - co-founder
Shekhar Sahu - co-founder
Nilesh Paradiya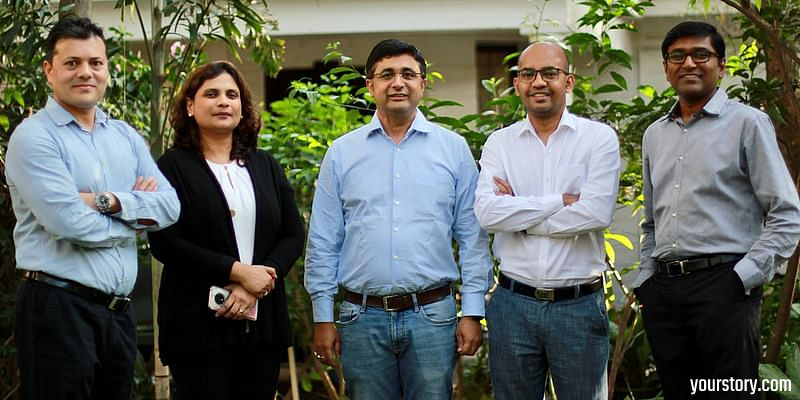 The founding team of GlowRoad
Funding
GlowRoad was new in the market but still managed to find investors and funding. The following companies have helped GlowRoad with its seed funding –
Vertex ventures
RB Investments Pte. Ltd.
Accel
CDH investments
Korea investment partners
GlowRoad Challenges
Safety of Resellers One issue with social media marketing is that women are subjected to unsolicited calls and messages from strangers. Suppliers on GlowRoad, on the other hand, are checked, and the platform is only available to female resellers, which helps to reduce abuse.
No Control Over Quality GlowRoad sees one big challenge as performing quality control on vendors and ensuring that they are compensated fairly. "One of our main goals would be to get manufacturers to ship smaller amounts. The number of returns and grievances reveals the areas of concern. However, quality management necessitates the use of a human eye, for which we are looking to hire more professionals."
Reseller Profits Another challenge faced by GlowRoad is Will resellers get the best offers, even though vendors are adept at selling their products? "We want our resellers to be overjoyed at the prospect of working from home and secure in the knowledge that they are part of a knowledgeable network.
GlowRoad Business Model
The founder, Sonal Verma, describes it as "LinkedIn for female entrepreneurs," where premium sellers can register for a monthly fee of Rs 500, and resellers who market the goods to their social circle can register for free. Resellers benefit from the profit margins on sales. They expect the business to break even over the next few months.
A small group of 20 workers handles anything from consumer concerns to the administration. There are few conflicts, according to the creator, except in cases of complete non-delivery of goods (in which case customers are refunded).
Payments can be made via GlowRoad's payment gateway, but users can also complete the transaction through direct transfer or any other method. Since most of their customers come from a small social group, resellers are free to choose their payment form. The only catch is that you can't resell from a site reseller. Homemakers make up the bulk of the resellers.
Opportunities
In India, there is a large number of women who are obligated to stay at home and care for their families. They have no excuse not to be self-employed and financially self-sufficient. Sonal Verma said, "We help create a network of supplier-resellers to help women start businesses from the comfort of their own homes." Although the supplier channel is open to all businesses regardless of gender, the founders have established a women-only reseller network to ensure a safe business environment.
Although the model relies on women to create a peer network of customers, it does not sell any exclusive products, unlike Amway or Tupperware. It was established about a year ago by a group of IIT and IIM graduates and acquired by Verma earlier this year. She was a co-founder of Healthcaremagic.com, a telemedicine startup that was purchased by a US firm.
Initially, they did much of their promotions via Facebook updates, with very few commercials. Once they had some traffic, they began experimenting with search engine optimization to improve foot traffic. GlowRoad currently has about 12,000 daily users.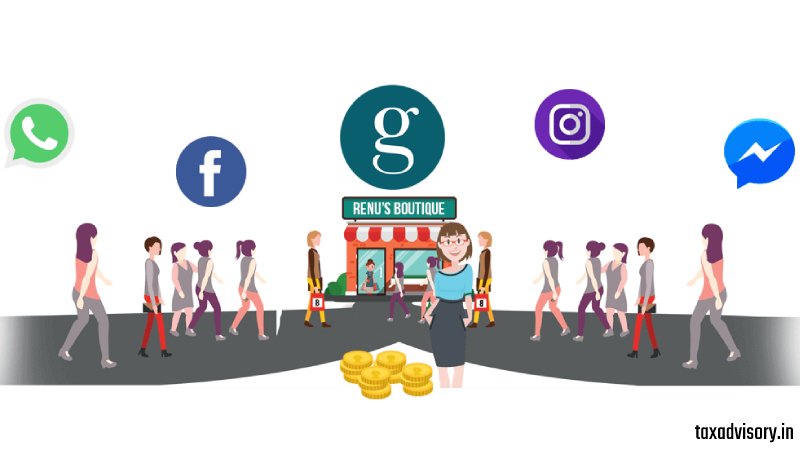 GlowRoad – Future Plan
GlowRoad currently intends to use the majority of the funds for online marketing and recruiting. "Our big achievement will be reaching 100,000 resellers, which should happen within a year," says Sonal Verma.
They also want to improve logistics and networking to make the delivery process easier. "We would have accomplished something when our suppliers generate at least 25% of their revenue from GlowRoad," added Sonal Verma
Final Call
So, this was all about GlowRoad success story. The company was started in the market as a very new and different platform. Yet, it has managed to take its place, and it is growing further. The app has nearly 12000 daily active users and is aggressively marketing its services.