GreenCure Wellness Startup – Providing No Side Effect Solutions
Germany is the world's finest herbal and natural goods technological centre. One company that is doing an excellent job with its unique approach in Germany is GreenCure Wellness. The company produces high-quality herbal personal care and health care products in Germany & has a group of specialists who create high-quality formulas that meet European standards. In India, it has a separate team of Ayurvedic professionals who ensure that the goods meet the demands of the Indian market.
GreenCure Wellness – Key Stats
| | |
| --- | --- |
| Startup Name | Green Cure Wellness |
| Headquarters | Delhi |
| Founder Name | Sanchit Garg |
| Industry | Herbal/Ayurveda |
| Founding Year | 2015 |
| Website | www.GreenCurewellness.com |
| Registered company Name | SPV Laboratories |
GreenCure Wellness Startup – No Side-Effect Solutions
Green Cure combines German excellence with Ayurveda's age-old knowledge to create effective, side-effect-free solutions. 'BronchiCure,' India's first lung care syrup, is one of Green Cure Wellness' most popular products. BronchiCure is a Bronchitis and Asthma Immune Booster. Green Cure Arnicap is a pain-relieving lotion made from natural ingredients. Green Cure Wellness also sells skin-care, baby-care, and beauty-and-personal-care items.
GreenCure Startup - Features
Green Cure Products has the following accreditations:
Certified Toxic-Free Products: GreenCure Products are certified by Australian bodies as Toxic-free, which means they don't include any of the top problematic chemicals in their product formulas.
Safe Cosmetics Australia's Made Safe Accreditation: It permits less than 15% of the formula to contain the essential components to provide a competitive product when healthier options are not available.
Cruelty-free Accreditation: It means that no animals were used in the testing process.
Green Cure's Asthma syrup has received vegan certification, making it the first such syrup in India.
All medicinal products adhere to the USFDA's guidelines.
Products also adhere to the WHO's Good Manufacturing Practices (GMP).
Green Cure Wellness' contract manufacturing facilities meet NPOP India's requirements (National Programme for Organic Production).
GreenCure Wellness Startup - Founder Sanchit & Suresh Garg
Sanchit Garg Green Cure Wellness was founded by Mr. Sanchit Garg, who also serves as its Managing Director (MD). Sanchit graduated from IIM Calcutta with an MBA and worked for the Boston Consulting Group before co-founding Green Cure Wellness with his father, Suresh Garg. Mr. Garg's innovative vision and modern approach, along with his years of commercial expertise, are poised to propel the firm to new heights.
Suresh Garg Suresh Garg is co-founder of GreenCure & was born with an entrepreneurial spirit. He left his well-established family company at the age of 21 to strike out on his own. He tried and failed in two enterprises before starting a steel wire firm in 1995, which proved to be the turning point in his life. He's been managing this firm effectively for over 20 years, with revenue of over Rs. 450 crores and exports to over 15 nations.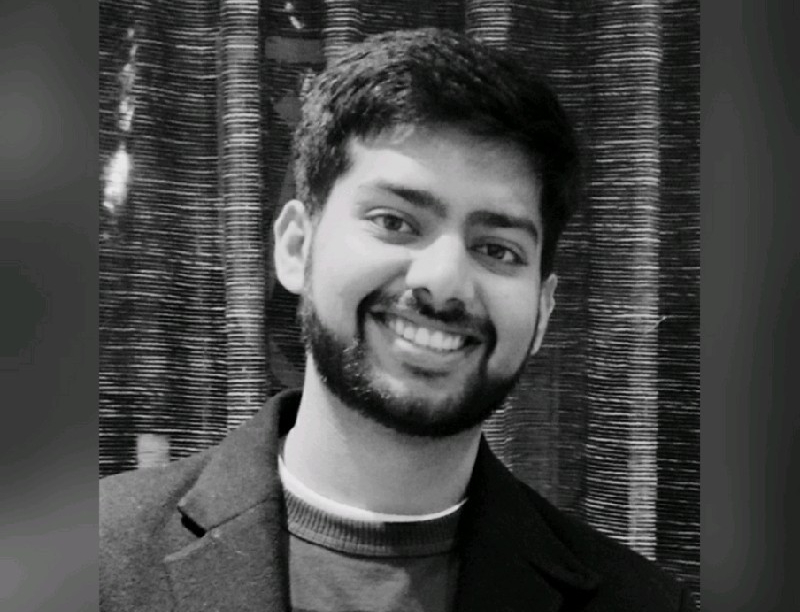 Sanchit Garg - Founder, Green Cure Wellness
Green Cure Wellness Startup - Beginning of Idea
Mr. Suresh Garg was on a business trip to Germany in 2015 when he had a breathing problem. He couldn't find his inhaler, which he usually takes with him, so he hurried to a pharmacy and requested wheezing medication. A Herbal syrup was administered to him, which shocked him because he had never heard of such a product in India, despite his several trips to asthma physicians. Only steroid-containing inhalers were available in India. Furthermore, these inhalers have several adverse effects. Mr. Suresh was inspired by this experience to bring similar items to the Indian market.
Fun Fact: In July 2020, Green Cure Wellness was funded by Venture Catalyst, led by Gunvanth Vaid, with an undisclosed amount.
GreenCure Wellness Startup – Name & Tagline
Name The name 'Green Cure' is an excellent choice for a firm that makes toxin-free herbs and Ayurveda medicinal and personal care products.
Tagline 'With Respect to Nature,' says Green Cure's slogan.
GreenCure Startup Business Model
Green Cure Wellness operates on the principle of marketing its products directly to clients. The goods are available in shops and on Green Cure Wellness' website, as well as on other major e-commerce company sites.
GreenCure Startup Marketing Technique
Green Cure has significantly benefited from Social media. Green Cure's product 'Bronchicure,' India's first herbal syrup for lung treatment, went viral for only INR. 20K. Green Cure is currently relying on digital marketing and e-commerce platforms to succeed. Customers can also take advantage of numerous package deals and discounts.
GreenCure Startup – Strengths & Recognitions
The following are the USPs of Green Cure Wellness:
The ingredients are supplied from firms with proprietary technologies in Germany and Australia.
International certifications for Green Cure ingredients include NPA, Cosmos Ecocert, ISO, WHO-GMP, Kosher, NOP, and HACCP.
EDTA, Paraben, PEGs, PPGs, Mineral Oils, and Paraffin are all absent from Green Cure Wellness' products. They comply with European Union standards. These chemicals are widely found in Indian consumer goods, even though many are prohibited in Europe. There are several long-term adverse effects associated with these products.
Safe Cosmetics Australia, one of the oldest certifying bodies for Personal Care products, has awarded Green Cure certificates.
Green Cure Wellness is one of just 80 businesses globally to achieve this accolade and it is also one of the first in India.
Challenges Faced – Developing Trust
The most challenging task for 'Green Cure Wellness' has been persuading customers to trust their tale of three years of study combining German engineering with Indian Ayurveda. Green Cure overcomes this by encouraging people to test their goods and allowing them to speak for themselves. They spent a lot of money on free samples to persuade buyers.
GreenCure Wellness - Competitors
Green Cure Wellness rivals with
Himalaya,
Dabur,
Mamaearth
GreenCure Startup - Awards & Achievements
The Indian government & several forums have acknowledged Green Cure Wellness' efforts to bring in high-quality healthcare goods. The following are some of the company's honors:
In 2018, the firm received the 'Namo Gange Award' for outstanding contribution to the field of AYUSH
Became a DIPP certified startup in 2018
Product 'Magnative' is ranked no. 1 in an anti-allergy segment on Healthkart
Product 'Magnoitch' is ranked no. 2 in the anti-allergy segment on Healthkart
Selected by Amazon under its Launch Pad Program
GreenCure Wellness Startup – Plan to Serve 20 Crore People
Green Cure Wellness is currently available in over 1400 locations, including four modern retail locations, including Guardian Pharmacy. It has served over 20,000 clients in the internet segment. Green Cure Wellness' monthly income is increasing by 30% and the firm expects to achieve Rs 1 crore in sales by the end of 2019. In the next 2-3 years, Green Cure Wellness hopes to reach a client base of 20 crores.