India's Number One Ecommerce Solution Provider: Unicommerce
Unicommerce is a SaaS-based Solution product that aims to facilitate manufacturers & online sellers. The firm provides a supply chain management process through an integrated process, and the company has had tremendous development and profitability in India and the Middle East since its beginnings. Today, in this article, we will unfold the business case study of this innovative startup.
Fun Fact: In India and the Middle East, Unicommerce has a presence in over 250 cities.
Unicommerce Startup: Ecommerce Solutions Since 2012
Unicommerce was founded in 2012 & is a world leader in offering e-commerce solutions to manufacturers, distributors, wholesalers, retailers, single proprietors, and online sellers. Users can utilize the platform to automate supply chain processes for online and offline retailers to increase sales. Unicommerce was recognized as the backbone of the e-commerce supply chain business in its early years. Every year, the corporation received about 100 million orders.
Unicommerce Startup Story: Founders
Ankit Pruthi, Karun Singla, and Vibhu Garg, three friends and Delhi IITians, got together in November 2011 to create their own business. They had been friends for roughly 12 years at the time. Vibhu has recently left iXiGo while Ankit and Karun were working in corporate jobs. The trio had abandoned their professions once they were sure of their plans to create an e-commerce business in India, which had just begun to blossom at the time and had a lot of potentials.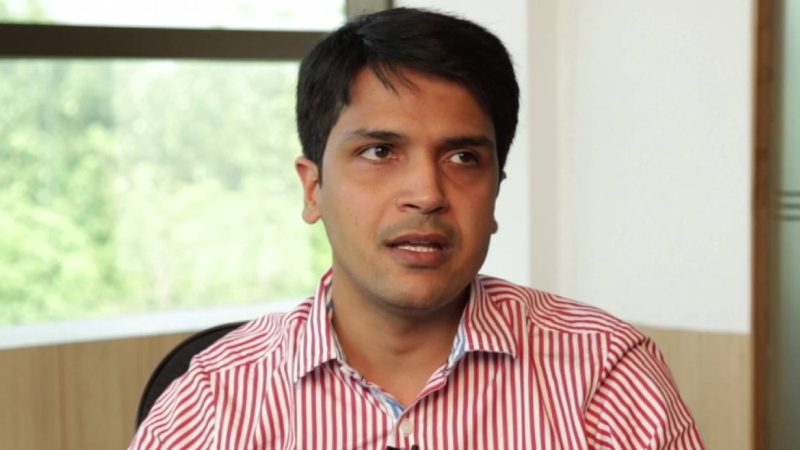 Ankit Pruthi - Unicommerce Founders
Unicommerce Startup: Basic Details
Parent Organization: Jasper Infotech
Founded: April 2012
Founders: Ankit Pruthi, Karun Singla, and Vibhu Garg
Headquarters: Gurgaon, Haryana, India
Number of Employees: 184
Type of Industry: SaaS/Technology
Investors: 2
Total Funding Amount: $11M
Last Funding Type: Series B
Latest Deal Amount: $1 M
Company Type: For Profit
Financing Status: Venture Capital-Backed
Website: www.unicommerce.com
Unicommerce SaaS-Based Service: How it Works?
Unicommerce allows enterprises to sell across different marketplaces and carts. It is pre-integrated with over 100 of the most popular marketplaces, carts, shipping firms, accounting, and ERP software. Unicommerce is a cloud-based SAAS (software as a service) solution that eliminates the need for separate expenditures in servers, hosting, and other infrastructure.
USP: The platform's most appealing characteristic is that it adds new features and capabilities to the product virtually every month, putting the value proposition first.
Features of Unicommerce
Warehouse Management Solutions
Shipping
FIFO based stock picking
Shipment Tracking
Hassle-free merge of online and offline sales
Warehouse Inbound and Outbound Processes
Accounting
Auto inventory replenishment management
Customized Reports
Logistics management
End to end automated order fulfillment
Omnichannel Solution
Returns Management
Advanced Analytics
Simplified Dashboards
Mobile application
Unicommerce Startup Challenge: Gaining Trust
Unicommerce's first major issue was gaining e-commerce companies' trust in their Uniware product. It took some time for the organization to gain e-commerce enterprises' trust in its warehouse and inventory management system. The approach was to provide them with thorough explanations and work plans.
First Customer
Histreet Label was the company's first customer. Because it was cloud-based, the most significant problems were persuading clients about the solutions and ensuring data safety and security. When e-commerce heavyweights like Jabong, Snapdeal, Cartlane by Tanishq, and others began utilizing Uniware, things began to look up.
Unicommerce Startup: Top Competitors
Zoho Inventory
Browntape
OMS Guru
Prima Seller
Webgility
Easy Ecom
Fishbowl Inventory
Unicommerce: Achievements
In 2013, Unicommerce was one of the finalists in Red Herring Asia.
The company won the Most Promising Cool Startups of the year award in 2014
Best Warehouse Management Technology Solution Providers in 2017 by CIO Review.
Unicommerce Startup: Funding & Investment Sources
| | | | |
| --- | --- | --- | --- |
| Date | Stage | Amount | Investors |
| Nov 7, 2014 | Seed Round | $10M | Tiger Global Management |
| May 28, 2013 | -- | -- | Nexus Venture Partners |
| Dec 30, 2012 | Series A | $1 million | -- |
Unicommerce: Result of Brainstorming
So, this was all about Unicommerce startup. Interestingly, firm's founders narrowed down two alternatives after a lot of research and brainstorming: launch a firm that simplifies payments or build a business that provides storage solutions. They finally chose to focus on SaaS-based warehousing solutions after talking to a lot of people in the market and accepting their advice & registered their firm in February 2012.