Nokia Case Study: Rise and Fall of the Biggest Mobile Manufacturer
Almost every one of us today has a smartphone. There are diverse popular smartphone brands like MI, Samsung, Oppo, RealMe, Vivo, Apple, etc. But there is hardly any one of us who does not remember the Nokia mobile phone. The snake game in that phone is still afresh in our memories. But don't you wonder how that popular mobile brand that had such a massive presence in every Indian household became highly scarce?
If yes, this article is for you because this article will look into all the particulars of the Nokia Company and learn what factors led to its growth and fall.
Nokia Story - Company overview:
Nokia is a global mobile manufacturer company that is headquartered in Espoo, Finland. In the 1990s, it captured a huge telecommunication market, but gradually it lost the market. Its present CEO is Pekka Lundmark.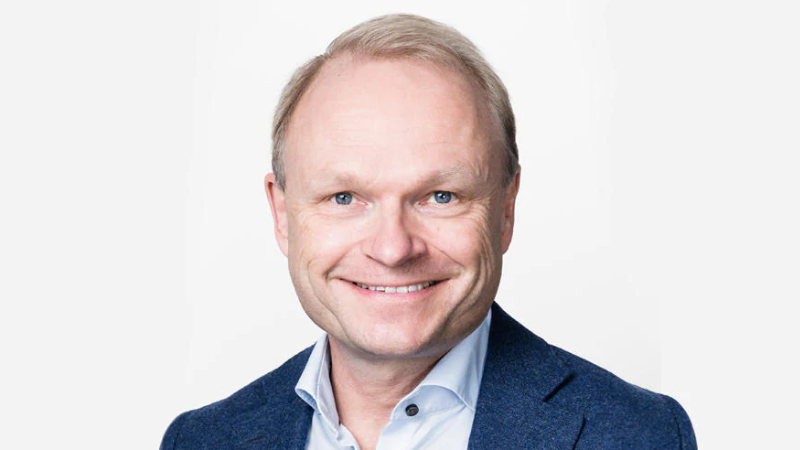 Pekka Lundmark | Nokia CEO
History of Nokia: Timeline
1865 - Nokia opens as a pulp mill Nokia was not founded as a mobile company from the beginning. In 1865 a Finnish-Swede mining engineer named Fredrick Idestam established a pulp mill in Tampere, Finland. He opened his second pulp mill in a neighboring town called Nokia. Fredrick partnered with his friend Leo Mechelin for running the company. The two named it Nokia.
1896 - Nokia Corporation: In 1896 when Fredrick retired and Leo became chairman, the company diversified its business into electricity generation. In 1967, Nokia merged with Finnish Rubber Works and Kaapelitehdas (Cable factory) and formed Nokia Corporation.
The 1970s - Venturing into the networking and radio industry: It was in the 1970s that the corporation decided to venture into Networking and radio industry. Nokia Corporation became a leading producer of Finland's military equipment. It also started the production of professional mobile radios, switches, capacitors, etc. When Kari Kairamo became Nokia's CEO in 1977, the company acquired many television brands like Salora, Luxor AB etc. and became the third-largest European producer of TV.
Nokia had been growing its operations, and it had acquired Ericsson's system division and a mobile telephone company named Mobira. But owing to CEO Kari's suicide and shutting down of Kaapelitehdas sub-company, a restructuring plan was undertaken in 1990 by then CEO Simo Vuorilehto. Due to this, Nokia incurred huge losses.
The next CEO, Jorma Ollila, finally turned Nokia into a telecom-oriented company. The telecom business grew prosperous, and Nokia earned a considerable profit.
Nokia Story: Growth & Success
In 1987, Nokia launched its first fully portable mobile phone named Mobira Cityman 900. The First GSM mobile phone, Nokia 1011, was launched in 1992, and in October 1998, Nokia became the best-selling mobile phone brand.
Nokia was earning huge profits and revenue of $20 Billion in 1998 alone.
Over 55k employees were working in Nokia Corporation in 2000.
Nokia was successful in gaining a significant share of the telecommunication market in more than 130 countries.
In the decade of 2000, Nokia had been contributing immensely to the Finnish economy. It accounted for 4% of Finnish GDP and 21% of total exports from Finland.
Gradually it ventured into Camera phones with Nokia 3600/3650.
Nokia had also won the Best Mobile Imaging Device in 2007.
It bagged the 85th spot in the Fortune Global 500 list of largest companies in 2009.
Reasons for Nokia's success:
Youth market and fashion-oriented consumers The makers of Nokia revealed that the major reason for the success of Nokia over Motorola and Ericson is that it was successful in catering to the youth market. The Nokia models displayed a range of colours and back covers that attracted consumer youth and fashion-oriented customers.
Rapid success in the mobile phone sector In the decade 1990s mobile phone sector was growing. The company's early leaders were wise enough to understand the needs, and they introduced GSM calling, camera phones, popular games in the handset, etc. that grabbed a huge market for Nokia in different countries.
Nokia & Failure:
Nokia had announced the Nokia N8 trials in 2010, but the delayed project became a reason for criticism.
Tough competition from competitors like Apple and Google also led to its sidelining.
Nokia decides to collaborate with Microsoft for smartphones' operating system. This collaboration did not work well, and Nokia's market share reduced. In 2011, Nokia recorded its largest loss in the previous nineteen years.
Nokia's stock prices reduced drastically, and to cut the cost, it was propelled to fire around 10k employees.
Nokia's Effort & Losses
Despite bearing so many losses, Nokia was determined to make a comeback. They decided to launch a new mobile phone. But instead of alphabet series (like N series, C series etc.), they named their mobiles with three digits (like Nokia 500).
So in 2012, Lumia 920 was launched with an advanced feature set. It gained a positive response from the market and media. The previous 'Asha' series of Nokia was also successful. Although there was hope for revampment, the massive losses were still prevalent. Gradually it was decided to sell Nokia's mobile division to Microsoft.
The results were drastic. Nokia's brand value further deteriorated & their main building was shifted.
Reasons for Nokia Story Failure:
We looked closely at the journey of Nokia from a pulp making industry to a successful phone manufacturing company. But the journey ended on a sad note, with Nokia incurring huge losses. But one thing that everyone is trying to understand is how did such a big company fail?
So here are some possible explanations:
Rivalry: Some analysts believe that this is due to internal rivalry.
Lack of innovation: Some employees, along with several analysts, believe that the initial success was taken for granted, and the makers' did not try to innovate and became complacent with what they have. This has been supported by the Symbian developing team, which admits that the higher management rejected several innovative projects in 2000, which led to redundancy.
Bureaucracy: Some even believe that the management team of Nokia experienced a Soviet-style bureaucracy that washed out any possibility of improvement.
A bad deal with Microsoft: It is believed that Nokia made a bad deal by partnering with Microsoft for its operating system. If it had switched to the android system for the Lumia series, it could have managed to retain the consumers.
Nokia & its Comeback in the market
In 2016, Nokia was left with only network equipment named Nokia networks because it had sold the mobile division. Then Nokia CEO Rajiv Suri had revealed in 2016 that it would come back in the mobile phone business. Gradually, The Company acquired the Alcatel Mobile phone brand. In 2017, Nokia 6 smartphones were launched. Nokia also took the lead in 5G networking and collaborated with Japan's NTT Docomo for wireless 5G radio base stations.
It also received assistance from the Canadian government for its' 5G research in 2019. It collaborated with Flipkart to market Nokia consumer products like TV, AC etc., in India in 2020. But is this a comeback for the tech giant is not yet clear.
Learning and Future
Nokia's case study offers many things to learn. The first thing is that no matter how much you grow, you have to keep innovating. In its failure, we saw lack of innovation as the prominent cause for its inability to match up with aspiring competitors. Secondly, arbitrary decisions and rampant bureaucracy in management proved a bane for the company. So it's a must for any company to avoid these.
Final Thought
But despite all this, Nokia is still trying to come back with 5G technologies. It would be interesting to see whether this idea of 5G would help it get a hold of the market or fail like other strategies.