Johnson & Johnson: Case Study of Giant Household Conglomerate
Being born in India means there is only one brand that parents can rely on for their baby. Yeah! That's right, Johnson's baby. Is there a single soul who has not fallen in love with the fantastic baby-like fragrance of the Johnson baby products? Johnson & Johnson is a 135-year-old company that sells baby products and almost everything required in the sector of medicine and healthcare.
Today, we'll analyze the Johnson & Johnson business and present a never seen case study.
About Johnson & Johnson
Johnson & Johnson is known to be one of the world's most valued companies and has an AAA credit rating. It is an MNC based in America since January 1886 and provides its customers with medical devices, pharmaceuticals, and customer packaged goods. With a total of 135 years of serving customers, the company has been serving worldwide now. The MNC is headquartered in New Brunswick, New Jersey, United States, and according to the stats, Johnson & Johnson had worldwide sales of $70.1 billion in 2015.
Johnson & Johnson - Highlights
Company Type - Public
Industry - Medical supplies and devices, pharmaceuticals, and customer health care
Founding Year - 1886
Headquarters - New Brunswick, New Jersey, U.S.
Founders - Robert Wood Johnson, James Wood Johnson, and Edward Mead Johnson
Johnson & Johnson: Founders Story
The Johnson brothers, Robert, James, and Edward, are the three co-founders of Johnson & Johnson.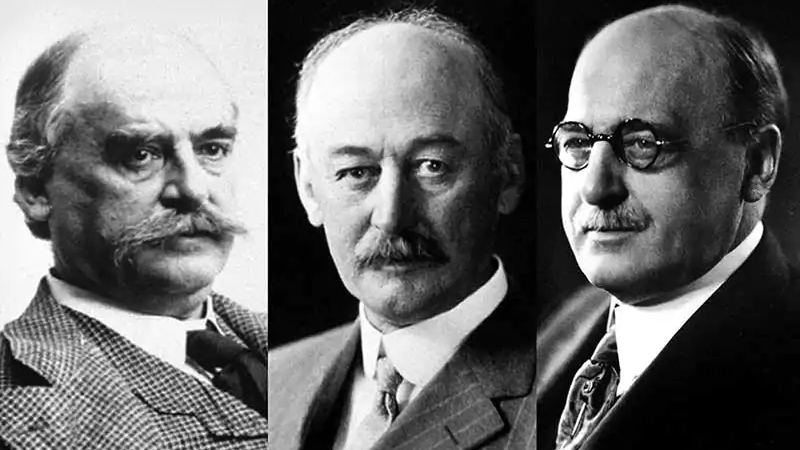 Johnson & Johnson: Founders
Founding: While working as a pharmaceutical apprentice at an apothecary, Robert W. Johnson (In Picture below) started his own company with George Seabury as a co-founder in 1873. In 1876, at the World Fair, Robert heard about the new procedure of antiseptic surgery and got the idea of starting Johnson & Johnson. After parting his ways with Seabury in 1885, Robert joined his brothers James and Edward Johnson in 1886, and they founded Johnson & Johnson together.
Initially, the company had only 14 employees, including eight women and six men, and manufactured sterile surgical supplies, household products, and medical guides.
Brand Name and Logo
Name Johnson & Johnson got its name from its founders, the Johnson brothers.
Logo The logo of Johnson & Johnson was inspired by the signature of Robert Johnson. Although the company logo changes for each type of product, like that of Johnson's baby, they are pretty similar to each other.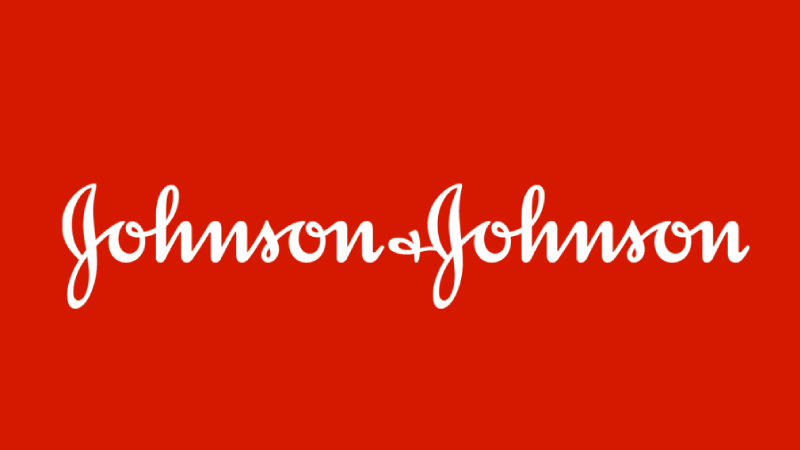 Johnson & Johnson - History and Growth
Immediately after establishment The company started by selling medicated plasters and developed and sold the world's first sterile surgical products, including sutures, absorbent cotton, and gauze. From the very start, the company brought innovative ideas into the market, which led to its growth and a huge success. From first aid kits to guides on different methods, Johnson & Johnson diversified the production of medical supplies. Robert W. Johnson served as the first president of the company.
From 1889 - Present The first pharmacist of the company was called Fred Kilmer, who joined the company in 1889 and left in 1934. By 1894, Johnson & Johnson had more than 400 employees and 14 buildings, and it was the same year when the company's first baby product, i.e. baby powder, was launched. Johnson & Johnson also helped many countries during World War I and developed an epidemic mask that allowed to stop the spread of the 1918 flu pandemic.
Similarly, through all these years, Johnson & Johnson has managed to serve its customers with the latest and most valuable products. He has become one of the most successful companies in America. Recently, in 2019, the company released 'photo chromic contact lenses' that adjust to the sunlight and help eyes recover from bright light exposure faster.
Johnson & Johnson - Business sectors
The company offers three types of business sectors:
Pharmaceuticals
Medical Devices
Customer Health
Pharmaceuticals
This segment of the company majorly includes:
Immunology
Neuroscience
Infectious diseases and Vaccines
Oncology
Cardiovascular
Metabolism
Pulmonary Hypertension
Medical Devices
This segment of the company consists of:
Interventional Solutions
Orthopedics
Surgery (General and Advanced)
Vision
Consumer Healthcare
This segment of the company includes:
Baby Care
Oral Care
Over the Counter Medicines
Skin Health
Women's Health
Wound Care
Johnson & Johnson: COVID-19 Vaccine & Side Effects
Johnson & Johnson has always been forward when the world needs help, and the same happened during the 2020 Coronavirus pandemic. In April 2020, Johnson & Johnson partnered with Catalent to provide large-scale manufacturing of the vaccine. In July 2020, the vaccine candidate entered phase 1 human clinical study. Then, Johnson & Johnson started its' 'Phase-III adenovirus-based vaccine trial' on 60,000 people in September 2020.
In January 2021, Johnson & Johnson announced, based on the reports of the phase-III trial of the vaccine, that the vaccine is 66% effective against the virus.
Blood Clotting Cases: On February 29, 2021, the vaccine was approved by the FDA for emergency use in the U.S. In April 2021, rare conditions of blood clotting were seen in 6 people after they got immunized, in which there was a woman who died and one was severely hospitalized.
Eco-friendly Johnson & Johnson
In Newsweek's "Green Rankings," Johnson & Johnson was ranked third among the largest companies in the United States. The company has always tried to achieve its goals without compromising with nature and has set some positive goals to keep its environment safe. These are some of the measures taken by the Johnson & Johnson to go eco-friendly:
They reduced their water usage.
They reduced their waste production.
They reduced their energy production. And an increased level of transparency.
They restricted the use of plastic bottles in liquid packaging and manufacturing to non-polyvinyl chloride containers.
Johnson & Johnson operates the largest solar power generator in Pennsylvania at its site in Spring House, Pennsylvania, as it is a member of the national Green Power Partnership.
Closing
Johnson & Johnson brought a whole new era of medical supplies to the world where there was not much medical advancement. Not only did it get tons of products and satisfy its customers with them, but it also managed to keep the environment around itself safe. It has been 135 years since this company came into being, and even after 135 years, it has managed to hold the position of highest customer satisfaction in the market. It changed the world with exceptional products & helped the world during wars, epidemics, and pandemics. It has accomplished much thus far and still has millions of goals to achieve.