Micromax – Downfall from INR 21000 CR to 1500 CR in 5 Years
Micromax or Micromax Informatics is an electronics company that manufactures & markets Smart phones, laptops, tablets, Air Conditioners, LED TVs, refrigerators, washing machines, and other home appliances. It has been one of the largest companies that produce low priced smartphones in India. It was founded by Rahul Sharma and Rohit Patel in the year 2000 and is an international electronics company. They began to sell phones in the year 2008 and also own a company YU Televentures.
Fun Fact : In the year 2014, it was considered the tenth largest smartphone seller in the world.
Micromax Story – Key points
Company Name : Micromax Informatics
Founded : 29 March 2000
Founders : Rahul Sharma and Rohit Patel
Headquarters : Gurugram, Haryana, India
Type of Sector : Private
Website : www.micromaxinfo.com
Revenue : $3.1 billion
Micromax Informatics – About the Startup
In the year 2014 Micromax became one of the most reselling companies to deliver phones in India. In the same year, it was also recognized as the first Indian company to sell phones in Russia. It launched a new sub-brand "IN" in the year 2020. The company Micromax is known for selling mobile handsets such as feature phones and smartphones, Consumer electronics such as televisions, washing machines, refrigerators, and air conditioners.
Fun Fact : Micromax has over three manufacturing factories, located in Bhiwadi in Rajasthan, Rudrapur in Uttarakhand, and Telangana.
YU Televentures- A Brand Owned by Micromax
YU Televentures was launched on 18th December 2014 as a combined venture of both Micromax Informatics and Cyanogen. Later it was declared as the sub-brand of Micromax as was turned to the official website of Micromax. The company provides a variety of phones such as YU Yureka, YU Yureka Plus, YU Yureka Note, YU Yureka S, YU Yuphoria, YU Eutopia, YU Yunicorn, YU Yunique, YU Yunique Plus, and many more. It also produces health devices and many other products.
Micromax Startup Story – Founder Rahul Sharma
Rahul Sharma along with Rohit Patel founded Micromax in the year 2000. He is the CEO of the electronic company Micromax Informatics. He has a bachelor's degree in Commerce which he pursued from The University of Saskatchewan, Canada. He also has a Mechanical engineering degree from Rashtrasant Tukadoji Maharaj Nagpur University.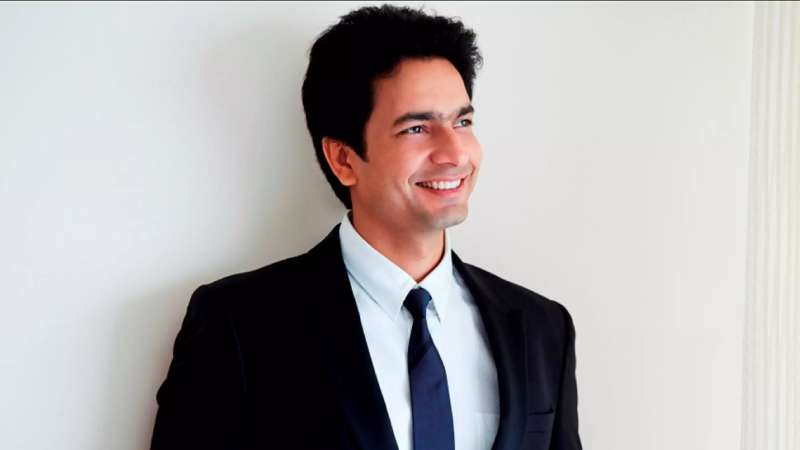 Micromax Founder Rahul Sharma
Micromax Core Team
Vikas Jain - The founder and the business director of Micromax Informatics
Sumeet Arora - The Chief Development Officer
Rajesh Aggarwal - M.D. at Micromax Informatics
Note : About 20,000+ people are employed at Micromax.
Micromax Success Story - Brand Name and Logo
Brand Name : The letter "M" of Micromax is formed by the hand knuckles and an inverted "i "of Micromax.
Logo : It has an orange punch logo that depicts a human hand. The logo was developed with Talent house India through crowdsourcing taken by Micromax. Participating Individuals had to make their icon and submit. Among the participants, Eric Atkins was the winner.
Tagline : Micromax launched a tagline named "Nuts": "Guts": "Glory"
Micromax – Funding, and Investors
The company Micromax Informatics is being funded by several investors including:
Madison India Capital
Sandstone capital
Madison India Capital
Sequoia Capital India
TA Associates
| | | | |
| --- | --- | --- | --- |
| Investors | Amount | Date | Round |
| - | - | April 2017 | Secondary |
| Sequoia Capital | $43 million | September 2010 | Late VC |
| TA associates | $45 million | January 2010 | Late VC |
It has raised a total of $88 million in funds. It's a fundraised on the year 2017. It has over 4 investors & the recent ones include- Madison India Capital and Sandstone Capital.
Micromax Startup – Competitors
Samsung
Lava
MI
Nokia
HFCL
Vivo
One Plus
AGC
AMP
Micromax Startup – Future Plans
It has the motive to successfully overcome all the technical complications and provide life easing solutions
It has a motive to make Micromax one of the trusted company
It also has plans to develop new and innovative advanced technological gadgets
Micromax Startup – Revenue
| | | |
| --- | --- | --- |
| Year | Amount | Profit |
| 2014-2015 | Rs. 10,451 crore | Rs. 364 crore |
| 2018-2019 | Rs. 2443 crore | Rs.145 crore |
Micromax Story – Challenges
Micromax is one of the advanced mobile brands but it has also faced a lot of problems to climb the ladder:
It is often referred to as a Chinese brand. Micromax was highly inspired by Chinese mobile companies. Chinese mobile brands such as Vivo, Xiaomi, Oppo, Gionee are highly sold in India.
The launch of Reliance Jio 4G is one of the major reasons for the downfall of Micromax. It primarily launched phones on 3G and 2G spheres, the mistake of not venturing into 4G spheres made a massive downfall to the company.
Micromax Success Story – Brand Endorsements
In the year 2013 one of the highest-paid Hollywood actors was the brand ambassador of Micromax's model Canvas Turbo A250 which was one of the first flagship phones produced by Micromax. Bollywood celebrities like Twinkle Khanna and Akshay Khanna have also endorsed this brand.
Micromax- Recognitions and Awards
V& D 100 Awards-Micromax was acknowledged as the Emerging Company of the year.
2017- The founder of Micromax Informatics was acknowledged with The Transformational Business Leader of The Year.
In the year 2014, it was considered the tenth largest smartphone seller in the world.
In the year 2014 Micromax became one of the most reselling companies to deliver phones in India.
In the same year, it was also recognized as the first Indian company to sell phones in Russia
Micromax – Brand that Beat Obstacles
Micromax Informatics or Micromax is considered to be one of the most selling brands in India. It creates affordably priced feature phones. It now has a strong footing and also launched a subsidiary brand name YU Televentures. It is one of the companies that have defeated several brands including Samsung.