Indian Healthcare Startup PharmEasy Raises $323 Million from Prosus
One brand that has modernized and simplified the health care industry in India is PharmEasy. All the credit goes for bringing a significant change in the industry by revolutionizing it. The company got founded in 2014. PharmEasy used technology and data to strengthen the healthcare system in India.
It helps its customers connect to local pharmacy stores and deliver medicines and medical products to people in need without any hassle. They have expanded to various cities and towns in India. It has become convenient for customers to order medicines online. The company caters to thousands of customers daily and delivers goods to them.
Fact: PharmEasy connects over 60,000 pharmacies and 4000+ doctors, and has served 20M+ users across India.
PharmEasy - Key Points
Company Name - PharmEasy
Company Type - Startup
Business Type - Private
Industry - Healthcare
Founded - 2014
Headquarters – Lal Bahadur Shastri Marg, Mumbai, India
Founders - Dharmil Seth and Dhaval Shah
Revenue - INR 637 crores (FY 2020)
Net Worth - $700 million (November 2019)
Total Grant - $328.5 million
Parent Organizations - 91 streets Media Technologies / API Holdings Private Limited
Website – www.pharmeasy.in
PharmEasy - Founders
The two key executives and founders of the company are Dhaval Shah and Saumil Parekh.
Dhaval Shah He has completed his MBBS from Rajiv Gandhi Government Medical College and MBA from XLRI, Jamshedpur. He has worked with companies like McKinsey & Company before founding PharmEasy.
Saumil Parekh Saumil Parekh has completed his engineering from K.J Somaiya College of Engineering and MBA from Management Development Institute. He worked for companies like Infosys and Colgate. He is currently vice president of marketing & growth in PharmEasy.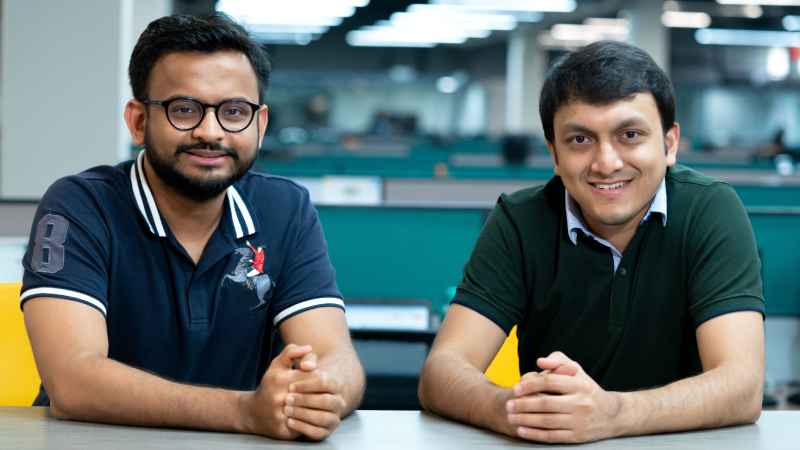 PharmEasy Founders - Dhaval Shah and Saumil Parekh
PharmEasy - Brand Name and Logo
Logo The logo of the company is simple green color. It is a symbol of safety, growth, and harmony.
Brand Name The brand name of the company is what it suggests. It means making the whole process of buying medicines easier.
PharmEasy - Business Model
PharmEasy is like Big Basket for medicines. They deliver medication and medical-related equipment in various parts of the country. Customers can either use their website or can download their app from the play store or apple store. They also offer a flat 20% discount if you order from their app (first order only).
They use pin codes to identify the pharmacies which are closest to their customers. The company is slowly making people less hesitant towards ordering medicines online. Customers are getting used to e-pharmacies and, it is happening for good.
PharmEasy - Investors and Funding
PharmEasy has managed to rise massive funding of $328.5 million to date. Some of the investors and grants received by the company are as follows:
$5 million - Series A by Bessemer Venture Partners, 2016
$18 million - Series B by Bessemer Venture Partners, 2017
$50 million - Series C by F-Prime Capital, Eight Roads Ventures India, and others, 2018
$100 million - Equity by Canadian Pension Fund CDPQ and LGT, 2019
$220 million - Series D by Temasek, 2019
The company is also planning to raise a whopping $100 million fund from SoftBank.
PharmEasy - Competitors
Competition is in every field. It is something that you have to face and, you cannot hide from it. PharmEasy also has some of the great competitors in the market. Some of its competitors are:
Ranger Health
Hello Heart
Myra Medicines
Netmeds
BrownPacket
PharmEasy - Awards and Achievements
Some of the awards and achievements of the brand are:
30 Under 30 - Forbes India, 2017
Owler's HOT in Mumbai Award, 2016
The most upcoming e-retailer in the country, 2017
Fortune 40 Under 40
Best Healthcare Brand in India, 2016
100 Most Promising Brands in India, 2016
PharmEasy - Services
PharmEasy has done a commendable job in providing one of the best services to its customers. Some of the services given by them are:
Home delivery of medicines
Home delivery of best baby products
Other Health Care equipment
Full-body checkups
Blood Tests
PharmEasy - Growth and Revenue
The company has seen massive growth in past years. It is growing with a speed of 4 times every year. With the excellent decision-making power and leadership of the founders, this company has seen a great height.
The revenue of the company is INR 637 crores. It has doubled in the Financial Year 2020 compared to the previous Financial year. The current PBT (Profit before Tax) of the company is negative. It is currently INR 100.7 crores.
PharmEasy - Future Plans
The plan of this company is crystal clear. They are planning to expand and grow their business rapidly and increase their customer base. The company is planning t raise $500 million through its IPO by the end of FY2021.
They have also announced a merger with one of their competitors, Medlife. They will also take over Medlife's customer base. After this merger, PharmEasy will become the biggest e-pharmacy company in the country. They will be serving over 2-2.25 million families every month.
PharmEasy - Challenges
Pharmacy has seen great success since its incorporation but, this success was not overnight. They fought many challenges and, there are still many challenges to fight. Some of the main hurdles in their path are as follows:
Prescriptions - Initially, it was a tedious job to deliver medicines without having a prescription. Customers were hesitant in uploading it, fearing any uncertainties. A valid prescription was a must and, just knowing the names of the medicines was not enough.
Competitors - PharmEasy has a stronghold over the market and, there is hardly any brand that has a good reach as this company. But even the few competitors could become a problem as they can grow in no time. They keep taking their customers and, the customer base gets divided amongst the competitors.
PharmEasy – Inspiration to Start Something
The success of this company has shown that you can achieve anything if you are dedicated. The hard work and proper strategy of the founders and their employees have made this startup a success. It is an inspiration for all those people who want to start something new. All the budding entrepreneurs should take a lesson from their inspiring stories.