DailyHunt Growth Story: Popular News Provider App
Dailyhunt is a mobile application that provides Indian trending news and content. It deals with regional language content in 14 Indian languages such as Hindi, Marathi, and Kannada. It is gathered from more than 500+ news sources like Newspapers, News Feeds, Websites, and more than 3000+ content providers.
Earlier, it was named Newshunt. It is considered to be one of India's early members of the local content space.
Key Points of DailyHunt
Legal Name: DailyHunt Private Limited
Founded: 2007
Founder: Virendra Gupta
Type of Company: Privately Held Company
Headquarters: Bangalore, Karnataka, India
Number of Employees: 695
Type of Industry: News
Parent Organization: Versé Innovation Pvt Ltd.
Key People: Virendra Gupta (Founder & CEO), Umang Bedi (Co-Founder & President), Umesh Kulkarni
Languages: English, Hindi, Bengali, Nepali, Marathi, Punjabi, Urdu, Bhojpuri, Gujarati, Oriya, Malayalam, Tamil, Telugu, Kannada.
Investors: 21
License: Freeware
Valuation: $1 Billion (as per December 2020 investment round)
Last Deal Amount: $100 M
Company Type: For Profit
Financing Status: Investment-Backed
Website: www.dailyhunt.com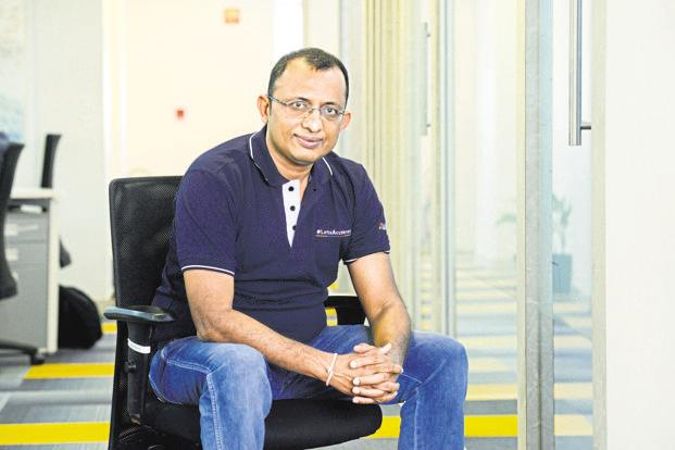 Founder: Virendra Gupta
History of DailyHunt
The Beginning Virendra Gupta, the Dailyhunt founder's startup, also known as Viru, started a Versé Innovation Pvt Ltd., a Value-Added Service (VAS) company, in 2007. It was operating wonderfully, but he soon started having an idea that the company would lose its shine.
Initial Plotting Initially, in 2009, NewsHunt (presently DailyHunt) was launched as a Symbian app by two ex-Nokia employees, Umesh Kulkarni and Chandrashekhar Sohoni.
It got launched on the Android platform in 2011. During that time, Virendra Gupta, the founder of Verse, acquired the app, and Umesh became the Chief Technology Officer (CTO).
Final Showdown Virendra renamed Newshunt as Dailyhunt in 2015. In that year, Dailyhunt was considered to be India's most prominent language dealer of e-books containing 70,000 titles in ten languages
He made Umang Bedi the President of Dailyhunt in 2018 and further continued the business with him and aimed at taking the platform to a wider user base. Later, both of them focused on becoming the most prominent digital media business in India. Later, in 2020, Umang became the Co-Founder.
DailyHunt Startup: Mission
The mission of DailyHunt is "the Indic platform empowering a billion Indians to discover, consume, and socialize with content that informs, enriches and entertains".
DailyHunt: Investment Funding Source
Dailyhunt has raised a total amount of $234.5 Million in funding. The recent investment funding was for more than $100 Million, raised by their parent company, VerSe Innovation & the latest funding round takes Dailyhunt to the Unicorn list.
| | | | |
| --- | --- | --- | --- |
| Date | Stage | Amount | Lead Investors |
| September 2014 | Series B | ₹100 million | Sequoia Capital India |
| February 2015 | Series C | $40 million | Falcon Capital |
| October 2016 | Series D | $25 million | Byte Dance |
| September 2018 | Series E | $6 million | Falcon Edge Capital |
| January 2019 | Venture Round | - | Equip Capital |
| January 2019 | Series E | ₹24.61 crore | Sequoia Capital, Renu Sehgal Trust, Omidyar Network |
| May 2019 | Series F | $22 million | Sofina |
| August 2019 | Series F | $3 million | Goldman Sachs |
| November 2019 | Secondary Market | - | ByteDance |
| April 2020 | Series G | $23.5 million | ByteDance, Falcon Edge Capital |
| May 2020 | Series G | $35.6 million | ByteDance, Goldman Sachs, Lupa India, |
| November 2020 | | INR 73 Crore (~ $9.9 Million) | B Capital Group |
| December 2020 | | $100 Million | Microsoft and Falcon Edge's Alpha Wave Incubation, Google |
DailyHunt: Expansion Plans
DailyHunt has gained an increment of more than 12 million net new monthly active users in July 2018. In the next month, it defeated the previous month's achievement and made it by gaining 15 million net new monthly active users. Also, the time spent per daily active user is more than 27 minutes per person every day.
App installs- 155 million
No. of Stringers- 50,000
No. of Publishers- 2,000
Daily page views (approx.)- 19 billion
No. of daily news providers- 20,000
Business Model of DailyHunt
DailyHunt consists of two Business Models
Impressions Based (News) DailyHunt has partnerships with big news media and publishing houses where it shares the profit with them, earned on the news screens.
Transactions Based (Books, Magazines, and Singles) It has partnerships with book and magazine publishers, where it acts as a dealer for these books, collect the profit from the users and gives it to the publishers who can share it with the authors as well.
Revenue Model of DailyHunt
Though the app is free of cost for all, DailyHunt earns profit from two sources.
Most of the profit comes from showcasing advertising which brings in a wide user base.
Also, for reading and downloading books and magazines from the app, the users are charged a particular amount.
DailyHunt: Alliance
March 2019- Discovery Communications India agreed to a multi-year alliance with Dailyhunt to display short-form content in March 2019.
May 2020- Snapdeal formed a partnership with Dailyhunt to provide news content in May 2020.
September 2020- Dailyhunt signed an agreement of being an Associate Sponsor with Star Sports for Dream 11 IPL 2020 in September 2020.
December 2020- Dailyhunt declared its alliance with Mzaalo in December 2020. It will provide the users of DailyHunt to get access to Mzaalo's content and even achieve a reward point. Later, these points can be reclaimed to buy products or services from the Mzaalo app.
DailyHunt: Achievements
Virendra Gupta and Umang Bedi were felicitated with the exchange4media Influencer of the Year Award in November 2018.
DailyHunt: New Start
Dailyhunt introduced Josh, a short-video app that means passion or enthusiasm, in September 2020. Its launch is Dailyhunt's strategy in taking one step towards creating a family of apps for the country.