Understanding All About Dropbox: Full Startup Story & Case Study
Dropbox is a wonderful online backup service that helps you store files in one place, upload them to Cloud storage, and share them with anyone. The best part is editing is saved automatically and can be viewed from any device after login. Another plus point is that it works on all operating systems and mobile phones.
In this article, I will bring to you the journey of Dropbox from a startup to becoming one of the most valuable companies in the USA.
Dropbox Startup Founders
Drew Houston and Arash Ferdowsi founded this file hosting service in 2007. But today, it has become one of the most utilized cloud storage and client software.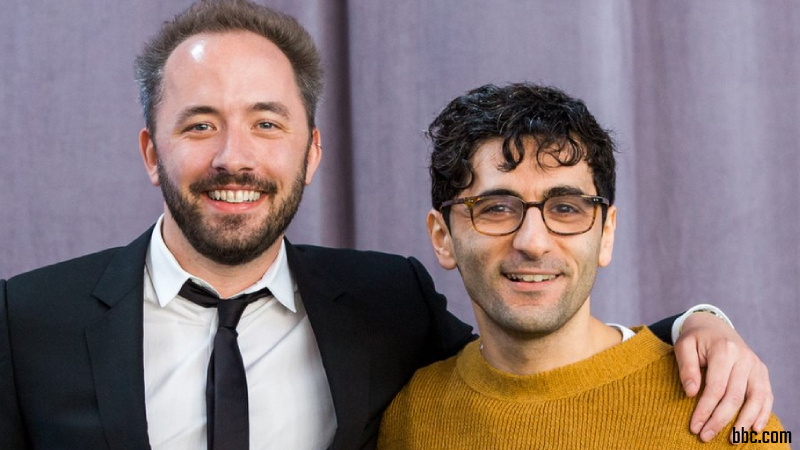 Drew Houston and Arash Ferdowsi - Dropbox Startup Founders
Dropbox Startup Story – Idea Evolution
Drew Houston was a student at MIT (Massachusetts Institute of Technology). He used to forget his USB flash drive almost every day, which caused him problems. To tackle this problem, he wanted a personalized solution.
While he was travelling on a bus from Boston to New York, he got an idea of creating software for the same. He believed that in 2000 there were many problems with Internet services like bugs, latency, etc., for which he needed a solution. So finally, he started working on coding and came up with a prototype. He realized that it would help even other people. Now the next problem was funding.
Dropbox Startup Story - Funding
After getting this idea on working on something that will end the need of carrying a USB, the next task was to get funding. So do you know who came to the front for financing? It was none other than Y combinators which is One of Silicon Valley's biggest seed accelerators.
But these big fundings don't come without terms and conditions. So the condition was that the founder, Drew Handston, must get a business partner within two weeks. The logic of the funding company behind this condition was that if a business has more than just one founder, the chances of failure are reduced. Finding a Business partner within a short span was somewhat difficult, and Drew called this search to find a business partner similar to finding a life partner.
Dropbox Startup & Co-founder
For getting a second partner, Houston came up with an idea. He made a demo video about Dropbox. Finally, he found an eager student who was quite impressed with the idea. This prospective partner was also a student of MIT. Finally, after persuasion of about 2 hours, Dropbox managed to get its second partner in Arash Ferdowsi.
Dropbox Story: Growth
In 2008, Dropbox was launched by the two partners through funding. The place chosen for launching was an annual Technology Conference named TechCrunch Disrupt. With steady growth, the company became a host of about 500 million users in 2016. Presently Dropbox is one of the most valuable startups and receiver of five stars in 2017 Electronic Frontier Foundation.
Dropbox Story: Challenges
A journey is never smooth & is full of challenges. The same goes with Dropbox. Besides growth, this startup also witnessed many obstacles, criticism, and banned by the government. Let's see how it dealt with all and became one of the most successful startups.
Trademark dispute Do you know that 'Dropbox's name wasn't the same before 2009. It was 'getdropbox.com'. But don't you want to know the reason? Due to a trademark dispute between this startup and Proxy Inc. Finally, after going through legal disputes, the startup got its present name, i.e. Dropbox.
China blocked the app Almost all of us know the restrictive internet policy of the Chinese government. But do you know that this startup also became a victim of the Chinese government's fury? In 2014 this app became inaccessible in China. Since China is the world's most populous country, there were chances of losing a large market.
But one thing that you should note is that other big platforms like Google, YouTube, Facebook, Wikipedia, etc. So the founders of Dropbox also positively and did not let this become a significant hurdle in their success.
Attracting Audience Drew Houston told in a show that explaining an idea was easy for him but implementing it is hard. He launched this service, got funding but the major task was to attract viewers/users to his site. Again he came up with a brilliant idea. He released a demo video during Dropbox's early years to explain this app and how it would benefit people. Remember, this was the same technique that he used for getting a business partner. The strategy worked well, and Dropbox saw a steady user growth. From 1 million registered users in 2009 to above 500 million users in 2016, the growth has been incredible.
Dropbox Story: Present Growth
Dropbox, one of the most successful startups, has achieved many milestones. Let's look at the funding received & acquisitions made by the company.
Acquisitions Dropbox has also acquired many startups like TapEngage, Audiogalaxy, Snapjoy, Endorse, Bubbli, Cloud on, etc. Isn't it wonderful that a company that was once a startup has made so many strides that it acquired other popular startups?
Fundings & Profits After initial funding from Seed Accelerator, Y Combinator, Dropbox received certain other fundings. The major fundings came from BlackRock Inc. and two members of Irish Rockband, Bono and The Edge. Dropbox has also been a profitable startup because, in the last three quarters, the company had no debt on its name.
Conclusion
It's perfectly said that necessity is the mother of invention. In this article, we saw how Dropbox started with a necessity to tackle the founder's major problem. Initially, it was just an idea, but now it has turned into a successful $10 Billion Company. The company has managed to earn many users along with millions of Dollars. This growth shows that if you have a unique idea and ready to work upon it, no one can stop you from growing.