Story of Mad Influence: B2B Marketplace for Influencers & Companies
With the increase in demand for social media, social media influencers are also booming. The number of people using social media is increasing day by day. There is a whole community of social media influencers who are famous for making various kinds of content. The content could be anything like comedy, fashion, politics, fitness, lifestyle, travel, etc. These content creators have become brands and, they are influencing a lot of people daily.
What is Influencer Marketing?
Companies take their help to promote their products and their ideas. It is a much cheaper way to promote their products, as these influencers charge a smaller amount than those celebrities. It has increased the market for influencer marketing. Mad Influence is one such marketing platform that is helping the influencers to grow.
Mad Influence Story - Introduction
Mad Influence is an Influencer and marketing agency. It is one of the best agencies in India right now. It helps companies to find the best and the most suitable influencers to promote their products. It also brings so many influencers under one platform and helps them grow their businesses too.
It connects several influencers from various social media apps. It manages their businesses by making their work easier and connecting those to different brands.
Mad Influence Story - Key Points
Company Type: Startup
Founded: 2018
Headquarter: Noida
Sector: Service
Founder: Gautam Madhavan
Parent Organization: Dutch Vibration Solutions Pvt. Ltd.
Website: www.madinfluence.com
Mad Influence Story - Founder
Gautam Madhavan is the sole founder of this company. He is just 23 years old and a commerce graduate from the University of Delhi. He has worked with various marketing agencies and has also worked in business development.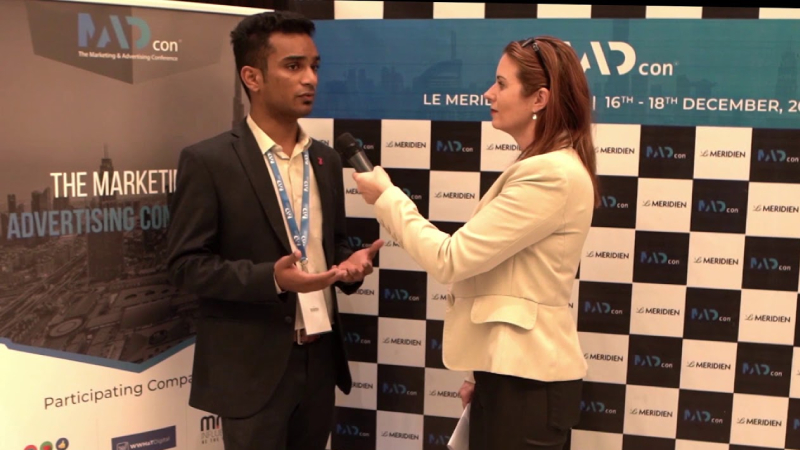 Gautam Madhavan - Mad Influence Founder
Before starting this company, he also founded a crowdfunding platform, "Go Dutch India". The guy is a real innovator and always works to make things easier for other people.
Mad Influence Story - Brand Name, Logo, & Tagline
Mad Influence is the platform for all those passionate creators who are crazy for their work. It brings all of them under the same head helps them in creating engaging and innovative content for the audiences and the brands. The 'Mad' word came from the people who are mad about creating content and mad about influencing. Hence, the name mad is a perfect match for the company's brand name.
The logo of the company is in simple black colour. The letter A in the word MAD looks in the form of a magnet. The word INFLUENCER written beneath it looks like the word MAD is attracting the influencers.
Mad Influence Story - Competitors
Competition is on every platform. Especially in the startup industry, the competition is cut-throat. Mad Influence is already one of the best influencer marketing agencies in India. It is in the race of being at the top. Some of the strong competitors of Mad Influence are:
Plixxo
Blogmint
PulpKey
EleveMedia
BrandMentions
StarNgage
Influencer.in
OPA
Qoruz
Winkl
Mad Influence Story - User Acquisition
The strategy used by the company to retain their clients and user acquisition is their approach towards them. Instead of treating them like brands, the company treats them like their own. They cater to all their issue and help them in solving all their problems. They maintain a clear understanding with their creators and avoid any kind of miscommunication or misunderstanding between them. They serve them in all the possible ways and make sure to keep everything smooth.
Mad Influence Story - Services
Influencer marketing agencies are a blessing in disguise for all social media influencers. They make their work more effective and reliable. Some of the services provided by Mad Influence are:
Campaign Content Management
Influencers compensation
Search and Discovery
Analytics and Reporting
Promotion and Amplification of an Influencer Ad Content
Contact and Contract Management
Mad Influence Story - Growth and Revenue
Mad Influence is already working with a lot of Fortune 500 brands like Colgate, Puma, etc. They are also working with startups like Oyo Rooms, Alibaba.com, and many others.
The company is the influencer partner of T-series and the agency partner of TikTok. The brand is growing day by day and is collaborating with many top influencers.
The company required an investment of 1 lakh in the beginning. Now it has monthly revenue of 50 lakhs.
Mad Influence Story - Future Plans
With its growing business and much collaboration with several social media influencers, the company has decided to increase its platform. They are planning to build several internet products in the field of AI (Artificial Intelligence), VR (Virtual Reality), and AR (Augmented Reality).
It will support the business and, they will also build an automated dashboard for companies and creators. It will make their business more authentic and innovative.
Mad Influence Story - Challenges
Challenges are a part of our life. No matter what we do, we have to face various challenges at every step of our lives. Some of the challenges in the path of this company are:
New Concept: The concept of an influencer marketing agency was very new in India. This lead to a lack of trust and knowledge amongst the influencers. Many of them avoided working with them and, this created a big hurdle in their business.
Competitors: Competitors are in every industry. There are several competitors in the field of influencer marketing industries. It creates a lot of rivalry amongst them and, they are fighting to gain as many influencers as they could.
Cash Flow Maintenance: Cash flow maintenance has been an obstacle for the company. They have to pay their creators and influencers on time. If they don't, they might end up losing their integrity. At the same time, taking money from their clients is also an issue.
Closure
The startup story of Mad Influence is a true inspiration for all those people who have big dreams. If you are dedicated and hardworking, then you can achieve anything. Such entrepreneurs who bring success with their innovative ideas are nothing but ideal for all other people.