Growing business with Instagram: Reasons and Tips to Improve
Instagram (IG) can be beneficial to build a loyal audience, making a name of your business or brand. Nowadays, mobile marketing is crucial to a growing business or startup, and if we head backwards, we see that Instagram got famous because of travellers and food vloggers. But, the time has changed, and today, Instagram is used for all kinds and sizes of businesses promoting their services & products.
For most people, social media platforms are part of their daily life. Instagram has over 1 billion active users monthly and 1000 photos are uploaded every time you breathe. And, there are 500 million people active on Instagram daily and here are the stats to show it: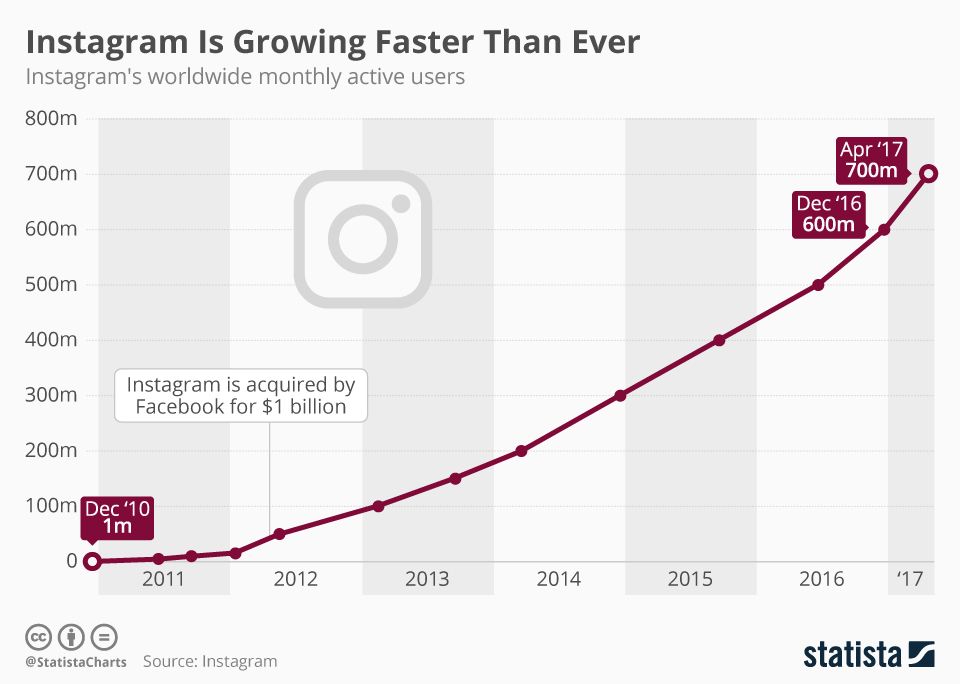 Why Start Business on Instagram?
72% of IG users purchased products after they saw them on their Instagram feeds. If you carefully observe the above graph, you might find it interesting that over 500 million people made an online purchase through IG.
Users are there on IG looking for your business, but with each passing day, clients forget to check out all stories.
8 Best Tips to Grow Your Business on Instagram
1. Optimize your Bio: IG users, who want to grow business, might consider this the first step to gain and attract followers or potential clients.

Adding photo adds extra crispiness to your profile
Describe your business in bio
Link your website and email address
Build your brand hashtag to talk about your products.

These are some works to be done, next time you open your IG account.
2. Uniqueness gets Attention: Users, generally, focus on posts that are inimitable, to the point and are eye-catchy. It doesn't mean that you have to travel to exotic places to get highlighted. It just means to focus on unique, high-quality posts that are mesmerizing. Everything you share on IG should reflect your brand and beliefs.
3. Post Regularly: Regularly posting makes you trustworthy in the eyes of customers. So, posting amazing content consistently builds the relationship between you and your potential customers. The more you post to IG, the faster your following grows. Many apps are used to schedule daily posts, which are to be done by you, in one sitting. For example, Hootsuite enables you to put posts at the exact time that you want, without opening Instagram.
4. Find Best Time to Post: Getting to know which time your audience is online makes your job easy because it allows you to post at that particular time when most of your audience is active. Just go through the graph, and you can do it on your business account with ease:
5. Do Try Something Different: People nowadays are solemn with their digital marketing contents. They forget their audience needs something which they have never seen before. IG users think that Instagram is more than just photos. It offers various features through which followers can be gained, and your content can reach a wider audience. Every type of content is unique in its way and has its advantage. If we talk about Instagram reels, it gets more views since reels appear larger than photo posts, and 200 million+ users visit to explore a section of IG, which has reels. Instagram TV videos provide long videos, as long as 60 minutes. It allows creating content in long-form videos. Around 60% of the brands on Instagram believe that IG stories play a crucial role in their social media strategy. You can put stories regularly to keep customers and followers updated about recent launches of products or services.
6. Going live: This tool brings you in direct interaction with your current and potential customers. You can have live Q/A sessions with them, in which you can answer their questions and make them your fan. Creating a fan base is a prerequisite if you want the growth of your business through Instagram. Your interaction with people is as important as anything else.
7. Don't Forget to Use Industry Hashtag: Hashtags related to your industry can get you potential customers directly to your page. Posts with one or more hashtag bring in more views. So, find out which hashtag suits your industry and try to use them consistently.
8. Hosting a Giveaway: Commonly, everyone likes free stuff, and if you want to bring in followers, you might consider hosting a giveaway in partnership with someone.
In Brief
You can spend some money to increase your followers, but that won't grow your business. And, social media is about building lifetime relationships. The ones laid on lies won't last long, and they won't add anything to your business. Stay true to anyone and focus on hard work to achieve what you want.
It might take some time to grow, but following these simple steps can give you quick and desired results.