Story of Groupon: Fastest Company to Achieve $1 Billion Valuation?
Groupon is a global e-commerce platform based in the United States that connects subscribers with local retailers in 15 countries by promoting events, travel, products, and services. The company started in Chicago in November 2008 and quickly expanded to Boston, New York City, and Toronto. By October 2010, it had 35 million registered members & was available in 150 cities across North America and 100 cities across Europe, Asia, and South America. At the end of March 2015, Groupon has expanded to over 500 cities worldwide, with over 48.1 million active users and over 425,000 active offers in 48 countries.
About Groupon
Groupon is a blend of the words "group" and "coupon," It is the E-Commerce website's name. The first Groupon deal was a two-for-one pizza deal at Motel Bar, a restaurant on the first floor of Groupon's Chicago headquarters.
GroupOn Story - Beginning
In 2006, creator Andrew Mason was frustrated struggling to cancel a cell phone deal, which gave birth to the concept that would ultimately become Groupon. Mason believed that there had to be a way to harness the collective bargaining force of a massive group of individuals. Mason founded The Point in 2007, an online forum built around the "tipping point" concept that will use social media to get people together to achieve a common purpose. The Point was created to bring people together around a common cause or goal. It didn't gain much momentum in Chicago until a group of users wanted to save money for their cause. Eric Lefkofsky, the company's founder, intended the company to pivot to concentrate solely on collective buying. Groupon was established in November 2008 as a spin-off of The Point.
The decision to concentrate on community purchases proved to be sound. In almost a year and a half, Groupon had grown from a few hundred employees to over 350. Revenue and bookings expanded quickly, and the firm was listed at over $1 billion with just 16 months of operation, making it the fastest company in history to hit this benchmark.
Groupon Story - Initial Days
Andrew Mason, a former CEO and native of Pittsburgh, came up with the concept for Groupon. Eric Lefkofsky, his former boss, saw the potential in the project and invested $1 million in its growth. The corporation was listed at $1.35 billion in April 2010. (17) Groupon was "projecting that the firm is on track to make $1 billion in revenue quicker than any other corporation, ever," according to a December 2010 survey conducted by Groupon's marketing association and published in Forbes magazine and the Wall Street Journal.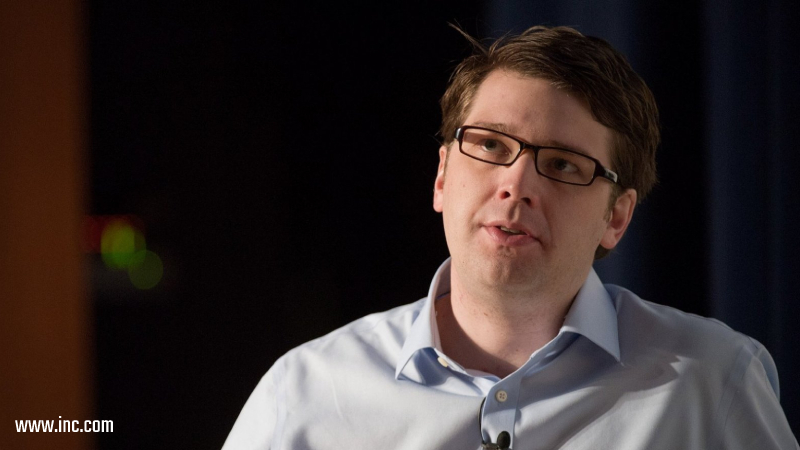 Groupon Business model
When the business first started, it sold one "Groupon" a day in each of the markets it served. Using The Point's website, Groupon functioned like an insurance contract: if a certain number of people signed up for the promotion, it became open to all. Groupon made money in the early years by retaining about half of the money the buyer paid for the voucher. Before sales shares started to change as needed, Groupon made money by keeping almost half of the customer's money for the coupon. More recently, the separation may have shifted due to a variety of reasons.
Unlike classified ads, there is no initial fee for the retailer to participate: Consumers can find and browse offers on the internet or mobile devices. They can sign up to receive newsletters with deals they're interested in depending on their interests. Groupon hires copywriters to write outlines for the sales that are promoted by email and on the website. The promotional text for Groupon's offers has been credited with adding to the site's success, as it features a unique blend of rigorous fact-checking and sarcastic satire.
According to a 2015 survey, 88% of merchants believe that their Groupon offer brought in new clients, and 82% of customers claim they are likely to return to the retailer. Groupon's most extensive user base in 2015 was female college-educated customers.
Groupon Global Outreach
Groupon enters new markets by finding promising small companies, first by deploying a team of staff to do market testing in advance; until it identifies a company with excellent feedback. Salespeople approach to clarify the model and use social media platforms like Facebook to help spread the concept. Groupon has covered markets in the United States, Canada, Ukraine, Germany, Greece, France, the Netherlands, Belgium, the United Kingdom, India, Indonesia, Ireland, Israel, Denmark, Thailand, the United Arab Emirates, and New Zealand, among other nations. In 2010, Forbes reported over 700 Groupon knockoff sites, the bulk of which were located outside of the United States.
On 19 February 2011, the Wall Street Journal announced that Groupon was planning to launch in China. In a joint venture with Tencent, Groupon entered the Chinese market and released "Gaopeng." Goapeng merged with Futuan after a year of failing in the developed industry. On 16 June 2011, Groupon debuted in the Middle East and North Africa (MENA) area with Groupon UAE. In January 2011, Groupon entered the Indian market by acquiring SoSasta, a local corporation. In November 2012, the Indian company was renamed Groupon after winning a fight to purchase www.Groupon.co.in a domain name. Groupon sold its India subsidiary to Sequoia Capital in August 2015, and the group was renamed Nearbuy. In February 2011, Groupon Russia revealed that it would join Mail.ru's social network Odnoklassniki to begin selling offers. Users will be able to purchase and post Groupon offers on their profiles this way.
Groupon Story - Financial Figures
Groupon is backed by Financials New Enterprise Associates, Eric Lefkofsky, and Brad Keywell (Lefkofsky and Keywell later formed the investment company Lightbank; Groupon is listed as a Lightbank investment). Groupon received $135 million from Digital Sky Technologies, a Russian investment company, in April 2010. Groupon's executive team accepted an amendment to the company's certificate of incorporation on 29 December 2010, allowing it to raise $950 million in venture capital funds at the cost of $6.4 billion.
From January 2010 to January 2011, Groupon's monthly sales in the United States increased from $11 million to $89 million. For the full year of 2014, total sales were about $3.2 billion. Yahoo! was rumoured to have paid over $3 billion for Groupon in October 2010. Google made a bid to buy Groupon for $5.3 billion and a $700 million earnout on 30 November 2010. Still, it was refused on 3 December 2010. Following the rejection of the Google/Groupon merger, Groupon decided to go public with its IPO. For the full year of 2014, Groupon's combined total billings rose by 32% year over year to $7.6 billion.
Groupon - Initial Public Offering (IPO) & Failure
Groupon filed to go public on 2 June 2011, with the ticker symbol GRPN. On 4 November 2011, the corporation went public. Since Google's IPO in 2004, it was the largest IPO by an Internet firm.
After facing criticism from regulators and critics overusing a non-standard accounting measure called Adjusted Consolidated Segment Operating Income, Groupon revised its IPO filing on 10 August 2011. Groupon allegedly used ACSOI to portray a deceptive measure of profitability, according to critics. When traditional accounting metrics replaced the ACSOI metric, Groupon's IPO filing announced a net loss of $420 million for 2010. Before the IPO, some critics chastised Groupon for paying out over $940 million of the $1.12 billion in venture funding it had received before the IPO as cash payouts to its three investors and early supporters, rather than putting the money into the business. When Groupon applied for the IPO, it was effectively insolvent due to the significant cash payoff.
Groupon has lost 80% of its value since its initial public offering the previous year, according to a report in 2012. Since then, the price has risen to about $8 in Q1 2015 before plummeting to as low as $2.15 in early 2016.
Groupon's Guarantee Words
Groupon has the Groupon Promise, which ensures that consumers are pleased with their purchases. If customers are unhappy with their purchases, Groupon will offer to work it out for them or refund their money. The Groupon Promise is critical for reducing cognitive dissonance and risk perception.