WinZO Startup - Gaming Platform Touches $350M Market Valuation
The gaming industry is booming in India, and the rise is witnessing an increase in the number of startups making their way to the industry. One such startup is WinZO, which is a gaming and entertainment platform based in New Delhi. The startup works with independent game developers to bring their games to the platform. Users can download the WinZO app and play multiplayer versions of popular global games; it also has a micro-transaction feature that allows users to earn tiny monetary rewards.
Gaming Industry Fact: 300 million Smartphone users spend an average of 40-45 minutes playing games.
WinZO Startup – Empowering Gaming Ecosystem
WinZO is a micro transaction-based vernacular entertainment platform with over 70 games delivered in five different formats to players in more than ten different regional languages. Hyper casual games like Candy Crush, Metro Surfer, Carrom, Chess, Ludo, Pool, and Mid-core flagship e-sports IPs like Free Fire are among the numerous game offers.
WinZO partners with independent, mid-size, and major multinational studios to deliver various games to its customers on a single platform to enhance the country's gaming infrastructure.
Industry Facts : The gaming industry is currently valued at INR 6,200 crores and will soon reach INR 25,000 crores.
WinZo Startup - Founders Paavan & Saumya
Paavan Nandan Paavan graduated from NSIT and went on to IIM-Calcutta. He has worked with companies such as Bain & Company, Abbott Laboratories, and Merrill Lynch.
Saumya Rathore Saumya has worked at KPMG and the Times Group and holds a master's degree in psychology.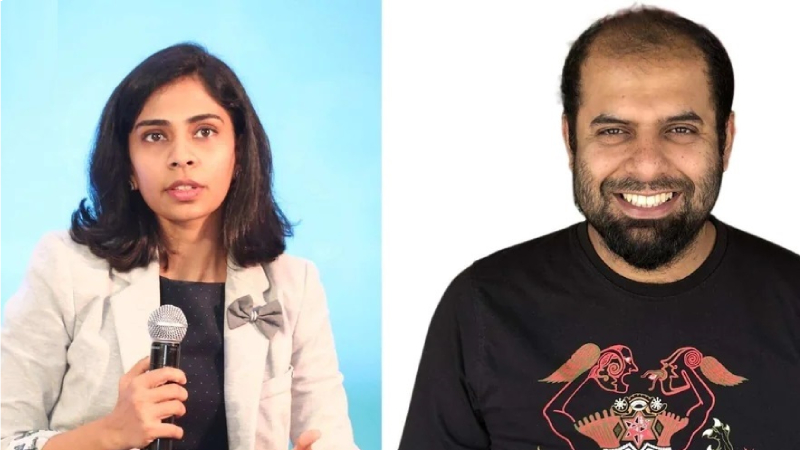 WinZO Startup - Founders
Fun Fact : Paavan and Saumya also founded ZO Rooms and Zostel, a Tiger Global-backed hospitality venture.
WinZO Startup – Business Model
WinZO is an off-play store app that offers more than 70 casual and mid-core games in five different formats and ten different Indian regional languages. It also provides content personalization, serving players with relevant games based on their platform interaction patterns. Through features like WinZO Versus, the company builds a community of players who can interact and compete with one another. It also delivers game-related real-time analytics for effective performance monitoring and transparency.
WinZO Startup – Brand Name & Tagline
Brand Name The name "ZO" was inspired by the team's previous business, ZO Rooms/Zostel. ZO stands for speed and energy. Thus it's a quick winner! Plus, when they Googled the word, they found nothing & SEO is solved without spending any money!
Tagline Play More, Win More
WinZO Startup – Customer Acquisition Strategy
WinZO used regular Google Ads, Facebook Ads, and Tiktok Ads to drive traffic at first, but they primarily relied on growth hacks and tie-ups, proving a huge success.
WinZO has grown to over 20 million registered users who spend an average of 55 minutes per day on the platform.
The company began in 2019 with only 5 million subscribers and completed the year with over 15 million.
They now have over 20 million subscribers, 200 million micro transactions, and over 1 billion monthly game plays.
WinZO Startup Challenges – Building Trust
The most challenging element is establishing trust in the mind of a user situated in remote sections of India, most likely conducting his first digital transaction on WinZO, and is relatively new to the overall digital ecosystem. As a result, they are currently available in more than ten regional languages; with 90% of their users hailing from Indian tier 2/3/4 cities.
Industry Fact : India alone had 20 billion game downloads in 2018.
WinZO Startup - Investors and Funding
WinZO has raised a total of $90 million in funding & announced on July 2, 2021, that it had raised $65 million in a Series C fundraising round led by Griffin Gaming Partners of California.
| | | | |
| --- | --- | --- | --- |
| Date | Investor | Stage | Amount |
| July 2021 | Griffin Gaming Partners | Series C | $65 million |
| September 2020 | Makers Fund, Courtside Ventures | Series B | $18 Million |
| July 2019 | Hike, Kalaari Capital | Series A | $5 Million |
WinZO Startup - Achievements and Recognition
The following prizes and accolades have been bestowed upon WinZO:
Entrepreneur India named Technology Startup of the Year in 2019.
India's "100" Top Startups in 2020 by SutraHR
In 2020, Inc42 put WinZO on the Top Indian Startup Watch List
In 2020, WinZO won BusinessWorld Techtors Award
WinZO Startup – Future Plans
Currently, the platform offers over 70 games in five engaging modes. The company's goal for the coming year is straightforward:
Double In Size,
Provide High-Quality Content to Users,
Continue To Expand Their Engagement Options.
Improve the Value Propositions for Their Partner Game Creators
Bring Fresh New Content To The Table.
WinZO Startup – Growth Numbers
WinZO aspires to be the most popular gaming app in India. The program is available in 12 languages, and 90% of the company's consumers are from Tier II-V cities.
In Founder's Own Words
The platform currently has 50 million registered users, intending to reach 250 million by the end of 2022. He believes that their offer is relevant to around 500 million Indians and wants to experiment with distribution and brand aggressively.