Udemy Story: The Leading Global Learning & Teaching Marketplace
Udemy is an online-based learning platform and marketplace (MOOC) that aims to provide education to students and professional adults. Students take up courses from Udemy to enhance their skills which be beneficial for both their educational and job field. It was launched in 2010 by Gagan Biyani, Eren Bali, and Oktay Caglar.
Udemy Story: Beginning Journey
Initial Plan of Udemy Udemy founders, Oktay and Eren, created software for an online live classroom in Turkey in 2007. It appeared that it had a lot of capability if the product is made free for everyone. Therefore, they moved to Silicon Valley and finally, after two years, they launched a company. In 2010, the office was started by Eren, Caglar, along with Gagan.
Formation Of Udemy They tried to raise the investment funding, but the venture capitalists rejected their plan, and it had failed consecutive 30 times back in 2010.
Finally, in May 2010, bootstrapping came as a viable solution for the progress of the software and, thus, introduced Udemy using their resources. It offered both Free as well as Paid courses which professionals taught.
Rise of Udemy Udemy had around 10,000 registered users, and also, just within few months, 1,000 instructors had made about 2,000 courses. They witnessed great interest from the audience, and upon that, they planned to try for another round of capital.
By August, they raised $1 million in investment, and that is how everything went by.
Stats and Facts of Udemy
Type of Industry: Online Education
Founders: Eren Bali, Oktay CaglarGagan Biyani,
Launch Year: May 11, 2010
Type of Business: Private Held Company
Headquarters: San Francisco, California, United States
Offices: Gurugram, Denver, Dublin, Ankara, and Sao Paulo
Key People: Dennis Yang, Gregg Coccari
Users: 40 million
Total Venture Capitalists: 20
Total Funding Amount: $223M
Valuation at IPO: More than $2B
Udemy Business Model Type: Marketplace Business Model
Website: www.udemy.com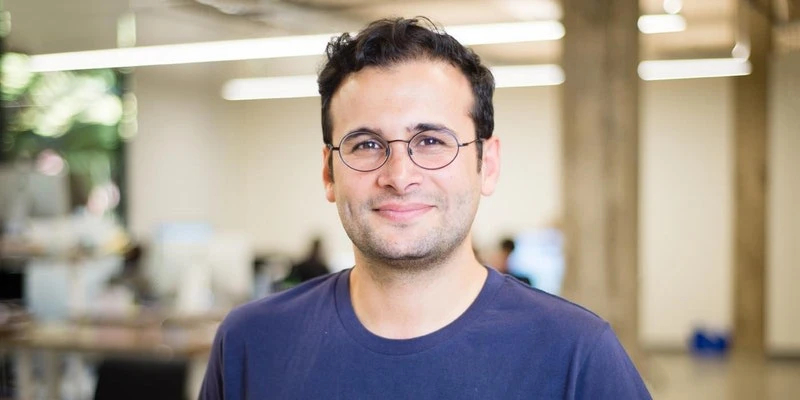 Eren Bali: Udemy's Founder Story
Udemy: Brand Name
The name "Udemy" derives from the portmanteau of "You" and "Academy". The Udemy model declares that the art of learning and teaching is entirely upon you or, instead, they put forward as the "Academy of You".
Venture Capital Source Funding of Udemy
Udemy was further helped by many investors through which they had received a great profit in their company.
Udemy achieved an increased raise of $3 million in October 2011. It got funded by Brad Keywell and Eric Lefkofsky, the Groupon investors and even, MHS Capital and 500 Startups in the Series A investment round.
It raised $12 million and brought the total funding to $16 million In December 2012. Insight Venture Partners and MHS Capital again, Learn Capital and Lightbank Capital led the Series B funding.
The company raised another $32 million in the Series C investment round in May 2014. It got funded by Norwest Venture Partners along with MHS Capital and Insight Venture Partners
Udemy raised $65 million in Series D funding in June 2015. Stripes Group led it.
Also, Udemy had collaborated with Skillsdox Inc of Canada, another online learning house, to launch the School of Skills in India in 2015.
Also, it raised $60 million from Naspers Ventures as well in June 2016.
The company raised $50 million from Benesse Holdings, Inc. and disclosed the valuation of $2 billion in February 2020.
Finally, Udemy raised $50 million at a $3.25 billion valuation by Tencent Holdings in November 2020.
Udemy Story: Products & Services
Udemy offers more than 155,000 courses which consist of subjects like Literature, Entrepreneurship, Photography, Design, IT & Software, and Business. The courses are led by instructors, who are quite experienced in the specific fields they are teaching.
Features of Udemy
Learn the courses at any point anywhere, and it starts from $9
Online Classes Available in 80+ Languages
Provides a lot of resources in its coursework, such as modules and lessons that comprise video lectures, text notes, assignments, practice tests, quizzes.
Its video player has unique features like Closed Captioning and Note-taking.
Arranges on-demand courses, which suggests that it helps the interested students to register and involve in the courses they desire for.
The students can look at the trailers or even by doing the first lesson of the course to understand what it has to offer.
Some courses create profit toward technical certification.
Provides customized coursework to working professionals of a company for the employees of their respective organization
The Recent Expansion of Udemy
Udemy has above 40 million students, 155,000 courses and 70,000 instructors teaching courses in more than 65 languages as of April of 2021. Also, there has been an enrollment of more than 480 million users.
From around 180+ countries, there are students and instructors present and 2/3 of the students are based from outside the U.S. There are thousands of working professionals who are using Udemy for employee training purposes.
Rapid Increase of Enrollments in COVID-19 Period
This year, Udemy has witnessed an increase of 200% in its subscriptions. Most of the users have recently been staying at home due to the COVID 19 global pandemic and making the best use of online learning.
It has been reported that the increase in the demand from Udemy for Business, its customer-faced forum, has recently gained a raise of $100 million annual recurring credit.
Among the 155,000 courses provided on the platform, three courses, i.e., communication skills (606%), financial analysis (311%), and business fundamentals (281%), have witnessed the highest growth in the last six months.
Final Words by Irvin Anand, MD, Udemy, India
"It is clear that to be effective, education must be dynamic and meet individuals where they are, which is their time, their place, and their pace of change. In this significant moment of need, gone are the times when you used to herd people into a classroom to get them trained. Now is when learning and skill training needs to go to people, where they are in their time of need. Hence, at Udemy, we focused on delivering aspects like affordability, accessibility and relevance of skills to maximize the potential of individuals. "