Innov8 Startup - India's First Coworking Space Business Model Pioneer
Innov8, a premium co-working space provider, has recently established itself as a top co-working space brand in the Indian startup sector. India is the world's third-largest startup cluster, necessitating the need for an appropriate workplace.
Innov8 co-working space is now assisting entrepreneurs and freelancers by providing an ergonomically designed workspace that has been specifically curated for improved work-life balance.
Innov8 Co-working Space – Culture of Sophistication
Innov8 began with a single center in CP, New Delhi, and has since grown to over thirteen locations around the country. Dr Ritesh Malik launched the real estate firm in 2015 as part of his contribution to developing co-working centers to help India's startup community expand.
The company claims to have signed up over 19 companies as members, with a 95% occupancy rate across all of its locations. Vice Media, RBL Bank, NDTV Good Times, and Swiggy are among its well-known clients.
Note: In March 2019, the hospitality giant Oyo purchased Innov8 for Rs 220 crore.
Innov8 Co-working Space – Key Stats
| | |
| --- | --- |
| Startup Name | Innov8 |
| Headquarter | New Delhi, India |
| Sector | Real Estate, Co-working |
| Founders | Ritesh Malik |
| Founded | October 2015 |
| Parent Organization | Innov8, Inc. |
| Website | innov8.work |
Innov8 Startup – Services
Innov8 co-working space offers several services through its real estate firm, including:
Dedicated Desks
VAS- Lifestyle Services
Meeting/Conference Rooms
Event Spaces
Private Offices
Hot Desks
Flexi Pass
VAS- Professional Services
Experience Pass
VAS- Add ons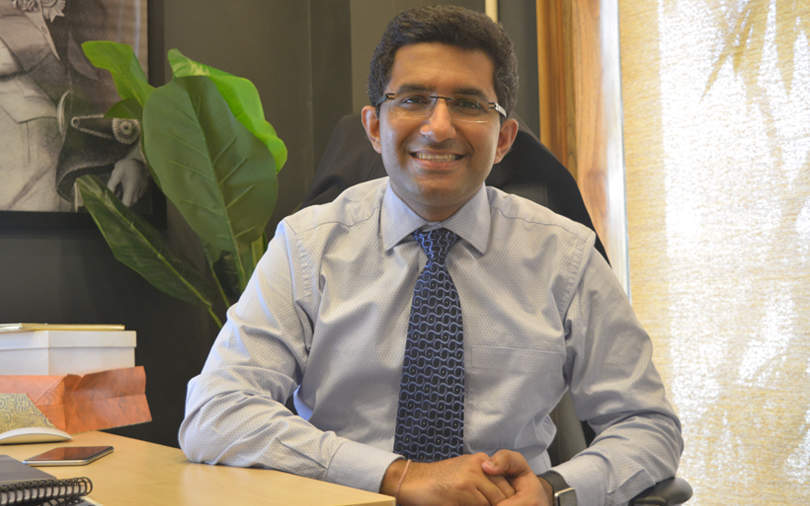 Innov8 Co-working – Founder Ritesh Malik
Innov8 Co-working – About Founder Ritesh Malik
Dr Ritesh Malik is an entrepreneur and investor from India. In India, he leads a virtual Startup Accelerator, where he is actively investing in and mentoring 11 startups in various industries. He was the founding investor and mentor of FIN ROBOTICS, the first Indian hardware business to raise Series A venture capital. He is the founder of Innov8 & is a doctor by profession and a graduate of Tamil Nadu's Dr MGR Medical University.
Note: Even after the Oyo acquisition, the company's founder Dr Ritesh Malik is leading the Innov8 Co-working.
Ritesh Malik - Education & Personal Life
He received his medical degree from a rural medical institution in Theni and completed his internship at Ganga Ram Hospital in Delhi. His father is a pediatrician, and his mother is a gynecologist, both of whom are doctors. Radix Healthcare, a secondary healthcare facility in Delhi, was founded by them. He also spent a semester at Harvard University and a short period at the London School of Economics.
Inno8 Co-working Space – Beginning of Idea
In 2012, Malik was working with another startup and discovered how difficult it was to find a pleasant office environment that allowed his employees to be productive and happy. Moving forward, Malik chose in 2015 to make it happen by investing in startups and continue his entrepreneurial career. Together with his co-founder Shailesh Gupta, who was returning to India from Silicon Valley, they established a space in Delhi where businesses may feel at ease to work, grow, and network with like-minded people.
Innov8 Co-working Space – Expansion
Innov8 has an extensive network of more than 190 clients,
Clients include RBL Bank, food delivery giant Swiggy, and Vice Media, to mention a few.
Sitting capacity of 6000+ personnel all over India;
Operates in more than 13 cities of India
Its centers are equipped with amenities such as nap rooms, rooftops, entertainment facilities, refreshments, and printing services.
Has a 95% occupancy rate across all of its locations
Innov8 Co-working Space - Investors
The co-working space giant has acquired a number of funding from several investors, including:
Vijay Shekhar Sharma, Founder of Paytm;
Anand Chandrasekaran, Facebook's Global Director of Platform and Product Partnerships, and
Girish Mathrubootham, Freshworks Founder and CEO of Freshworks,
Rajan Anandan, Head of Google India;
Note: Innov8 has got total funding of $4Million with its Series A round in 2018.
Innov8 Co-working Space Startup – Business Model
Innov8 delivers attractive and intelligent co-working spaces to help the startup environment and the country's merging freelancer culture. It has been founded on the fundamental value of creating world-class products at a superiorly value-conscious price with top-notch service since its inception. This is currently the company's most important asset. The company is primarily focused on scaling its business model in order to better aid in the integration of more verticals into the country's shared economy arena.
Innov8 Co-working Space – Competitors
Currently, many players have entered the co-working market & the competition is now tight among them. Some of the top competitors for Innov8 are:
The Playce.
Awfis
The Hive.
Bombay Connect.
Colaba Social.
Geekout.
91 Spring Board.
Social Offline.
Innov8 Startup – Co-working as a Concept
Co-working began as a concept in 1995, with the establishment of WeWork, the world's largest co-working space, following which the concept of co-working began to be adopted by certain significant market participants.
With the ever-increasing demand for co-working space in India, Innov8 is destined to expand. Even giant corporations and conglomerates are interested in entering the co-working space market. Because of its flexibility, design, facilities, and ideal co-working locations, co-working encourages workers to be more creative and productive.