Vocal for Local App Koo Microblogging Site win Atmanirbhar App Challenge
India has grown into a global powerhouse, creating some of the world's most successful companies across a wide range of industries. Many firms have risen from the sea of opportunities to make their mark, and Koo is one such site that has been on a promising path since 2020. Koo App started its way in March 2020 in Mandya to provide an open expression platform for the Indian audience that offers a deeply immersive experience in Indian languages. The company won the Government of India's Aatmanirbhar App Innovation Challenge in August 2020.
Koo Microblogging – India's Twitter
Koo (also known as Koo App) is a social networking and microblogging platform based in Bangalore, Karnataka, India. It is a micro-blogging site in Indian languages for networking, commenting, and interacting. Users can express themselves on various issues using text, audio, and video on the company's platform, which is available in numerous Indian languages and includes features like English to regional language keyboards, local language news feeds, and hyper-local hashtags. Both the Google Play and Apple App Stores have free versions of the Koo app.
Koo Fact : Koo Microblogging users can chat & talk in Indian regional languages, which Twitter could not do.
Koo Microblogging Site - Founders
Aprameya Radhakrishna and Mayank Bidwatka co-founded the microblogging platform. Radhakrishna founded 'Taxi For Sure', an online cab booking firm ultimately acquired by Ola Cabs. Vokal, an audio-video knowledge-sharing website akin to Quora, was also founded by both of them.
Koo Fact : Koo, dubbed India's Twitter rival, has gained over 5.5 million downloads since its inception in March 2020.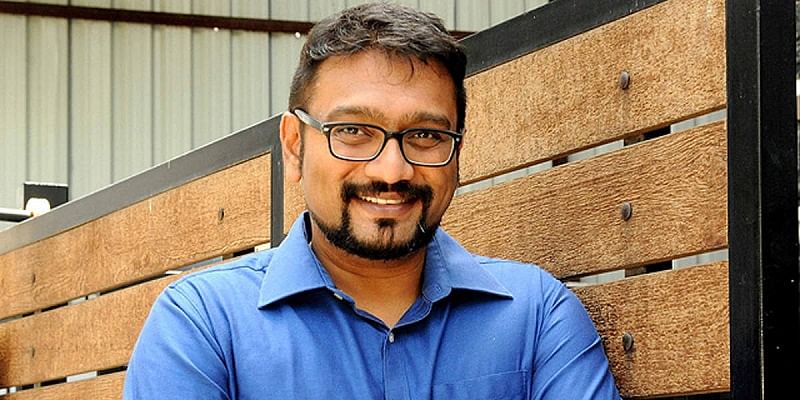 Aprameya - Koo Founders
Koo Microblogging App – Logo & Brand Name
Logo : In Koo's logo, a yellow bird, or "Sone Ki Chidiya" in Hindi, which is also what India was known as many years ago, appears. On May 14, 2021, Koo released their newest logo. The yellow bird inspires the new logo, but it has a more contemporary look.
Brand Name : Earlier, the company was named Ku Koo Ku, but it recently changed it to Koo (which is the sound that a yellow bird makes in the logo).
Tagline : "To connect with Indians in Indian languages," it says on its website.
Koo Fact: The microblogging site is targeting 100 million downloads by the end of 2021.
Koo Microblogging Site – Growth & Financial Numbers
The App is beefing up its network and expanding its technology team to welcome more high-profile visitors, including Prime Minister Narendra Modi, if he joins. Following Twitter's unwillingness to delete some Indian accounts and tweets, the company continued to observe a 10-20x surge in new users compared to the typical day.
Famous Personalities on Koo App
Commerce Minister Piyush Goyal,
Law and IT Minister Ravi Shankar Prasad,
Members of Parliament Tejasvi Surya
Members of Parliament Shobha Karandlaje,
Karnataka Chief Minister BS Yediyurappa,
Isha Foundation's Jaggi Vasudev,
Former Cricketer Javagal Srinath
Anil Kumble.
Union Information Technology Ministry,
India Post,
Niti Aayog
Koo Fact : Koo Micro-blogging site has received more than 2.55 million App installs on the Play Store in 2020, while Twitter currently has 28 Million people.
Mission & Vision - Koo App
"Koo has established a platform to enable a billion Indians to freely speak their views and opinions in their native tongue," reads Koo's vision statement.
Koo Microblogging Site – Funding & Investors
Koo has raised $30 million from various investors, including Tiger Global, IIFL Venture Capital Fund, Mirae Asset Management, and other existing investors, in its most recent investment round, which increased Koo's overall valuation five-fold. Here are the funding details of Koo Microblogging:
| | | | |
| --- | --- | --- | --- |
| Date | Lead Investors | Round | Amount |
| May 26, 2021 | Mirae Asset Management, IIFL Venture Capital Fund, Tiger Global, and others | - | $30M |
| April 2, 2021 | Balaji Srinivasan, Naval Ravikant | Venture Round | — |
| Feb 4, 2021 | 3one4 Capital | Series A | $4M |
Koo Fact : The microblogging site won Atmanirbhar App Innovation Award in 2020.
Koo Microblogging Site Revenue Model – Advertisement Monetization
The Koo revenue model is still being investigated. According to the founder, the App is seeking a way to monetize it at a large scale, and it is looking into the advertising strategy. They do, however, wish to take a more focused approach, concentrating on their users' demographics and hobbies.
Koo Microblogging App - Competitors
Koo was launched recently in January 2020 but already has a lot of competitors in the market, including:
Twitter
Namaste Bharat
Elyments
Tooter
Koo Microblogging App - Controversies
Chinese Link : There has been speculation of a possible Chinese connection for the Koo App. Shunwei is also a shareholder in Koo. Shunwei is a venture capital fund that invests in start-ups and is affiliated with Xiaomi. Shunwei, on the other side, is exiting the business and selling its stock, leaving Koo as a wholly Indian enterprise. Koo's co-founder has confirmed this.
User Data Leak : A cyber security expert from French accused Koo of leaking user data & identified several pitfalls in the site's services.
Koo Microblogging Site - Future Plans
Although Koo has just been operational for a year (it went public in May 2020), it already has 4.2 million customers. Koo is cashing in on India's expanding regional language social networking market – but it's not alone; Tooter, Namaste Bharat, Elyments, and others are doing the same. Assamese, Bengali, Gujarati, Kashmiri, Konkani, Malayalam, Meitei, Nepali, Odia, Punjabi, Sanskrit, and Urdu will all be supported in the future.