Case study of India's Most Popular Fitness App: Cure.fit
The youth of India is paying attention to their fitness and well-being. It can be seen through the growth of Indian healthcare at a fast pace with a wide area of coverage, services, and increasing expenditure by players on their fitness. And, one brand that has made itself to the top and created a disturbance in the market is Cure.Fit or Cult.Fit. Yes, today Cure.Fit has made its name in the industry by its services and technological transformation.
Concept of Cure.fit?
Cure.Fit is an integrative health and fitness app founded by Ankit Nagori and Mukesh Bansal & takes a holistic approach to physical and mental well-being. It offers digital and offline classes in fitness, nutrition, and mental well-being. With the onset of the covid-19 virus, Cure.Fit has not stopped providing its services but, it is a digital service.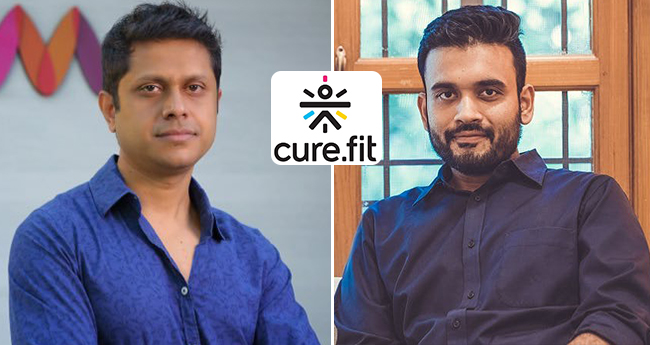 Mukesh Bansal (left) and Ankit Nagori, Co-Founders, Cure Fit
USP of Cure.fit Story
As said by Akshay, product head of Cure.Fit, "Cure.Fit is an integrated health platform with both online and offline presence. Cure.Fit is an umbrella brand that covers four established verticals - Cult for fitness, Mind.Fit for overall mental wellness, Eat.Fit for healthy food and Care.Fit for diagnostics and primary care". One can choose from various sports and fitness activities they offer like yoga, Zumba, Meditation, Football, Running, Boxing, Strength Training, and many more.
It offers online as well as offline classes, whichever their customers find comfortable for themselves. The app also provides Do It Yourself (DIY) content which grants the user to download videos and use them conveniently. It's a one-stop fitness destination for any individual who wants to better his life with better health, a lean body, and pure nutrition.
Background of Cure.Fit Story
Founded by two senior executives of 'Flipkart' in the year 2016, Cure.Fit brought about a change in the field of fitness, nutrition, and well-being. It was Mukesh Bansal and Ankit Nagori who left Flipkart to start their venture. After looking and doing market research into various industries, they found their scope in the fitness and wellness industry. They found that no technological development took place in this sector. So, Cure.Fit was made on the clear view that it would take a holistic approach towards healthcare using complex technology and uncompromised customer service. It is built to form an entire health ecosystem.
Cure.Fit Growth & Funding
Cure.Fit has raised about $404.6 Million till now. It has opened its centre in Bengaluru, Jaipur, Mumbai, Delhi – NCR region, Hyderabad, Chennai, Jammu, and Kashmir and in Dubai. As of now, it has about 500,000 paying subscribers. Cure.Fit had an investment amount even before it was launched, thanks to the benefits from Myntra.
Since 2016, Cure.Fit has acquired many businesses like Tribe Fitness, a1000Yoga, Kristy's Kitchen, and Fitness First. Fitness First along with Cult.Fit has about 180 fitness centres across the country.
Funding
Funds raised by Cure.Fit are as follows:
$15 Million in 2016
$88 Million in 2017 by Endiya partners, RNT capital
$171.8 Million in 2018 by Accel, Kalaari Capitals, Axis bank, Binny Bansal
$230 Million in 2019 and 2020 by Temasek holdings, Oaktree Capital Management, and Chiratae ventures
Cure.fit Mobile Applications
Cure.Fit focuses on body, mind, and nutrition, so its business model consists of four platforms to lead a healthy lifestyle. The company runs its business through a website and four mobile applications, namely:
1. Cult.Fit
This is for physical fitness, and it aims to make fitness workouts fun and easy with best-in-class trainers. These workouts can be done either at home or at cult.fit centers. There are various workouts that it offers, like boxing, muscle building, stamina and balance building, etc. With best-in-class equipment and trainers with maintained hygiene, cult.fit has become the first choice among many post-emergence of COVID.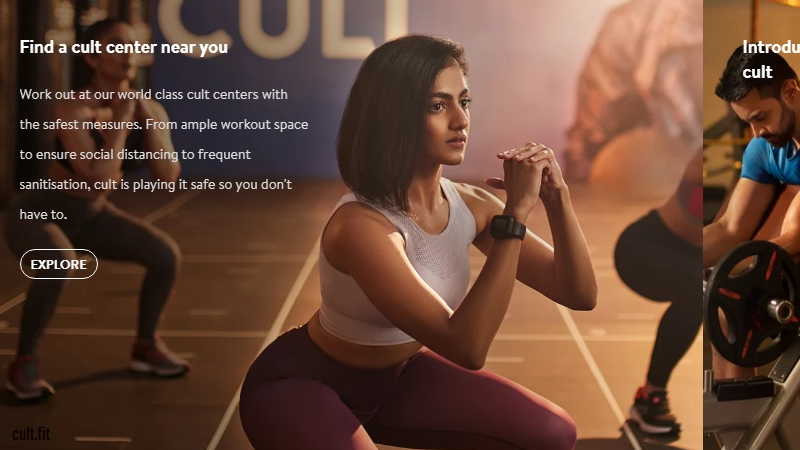 2. Mind.Fit
This provides the solution for mental stress, sleep problems, anxiety problems, improving focus, and many more that the customer requires through mental fitness. It involves activities like yoga, meditation, and others.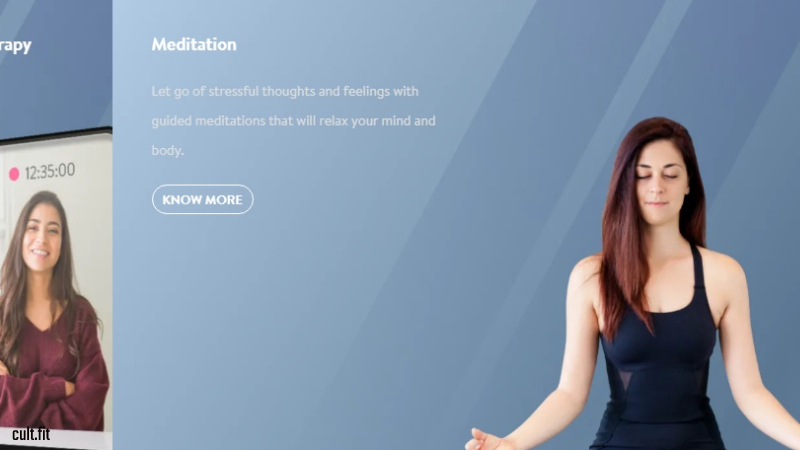 3. Eat.Fit
This platform provides healthy food to individuals who are health conscious and wants their food to be tasty, as well. Meals should not be only healthy. Instead, they should have variety as well as nutrition, which eat.fit provides.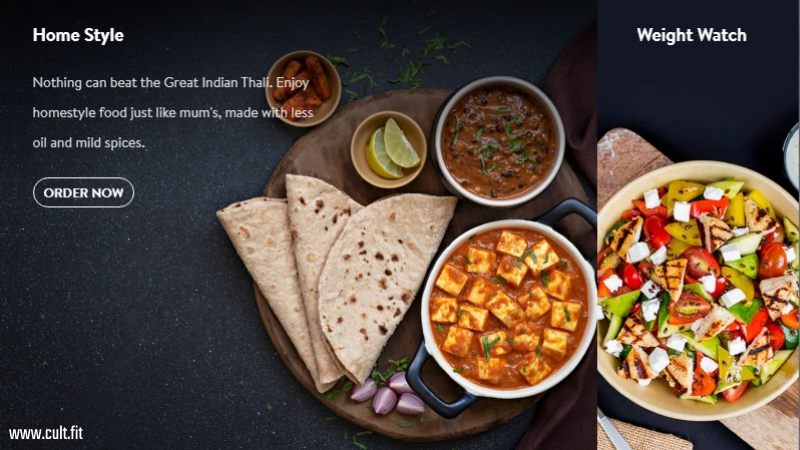 As Karen Salmansohn says, "Healthy does NOT mean starving yourself EVER. Healthy means eating the right food in the right amount".
Eat.fit is providing healthy food to many in this pandemic, as well. Once the order is placed, each user has a code and a tag, based on which their order is packed and delivered by a delivery executive, safely.
Fun fact - Eat.Fit was serving 35,000 meals a day which was doubling every 3 months before the coronavirus pandemic.
4. Care.Fit
It is the diagnostic arm of the startup. This segment provides primary healthcare to individuals at its health centers. It offers many health facilities like health check-ups, ultrasound, ECG, and many more.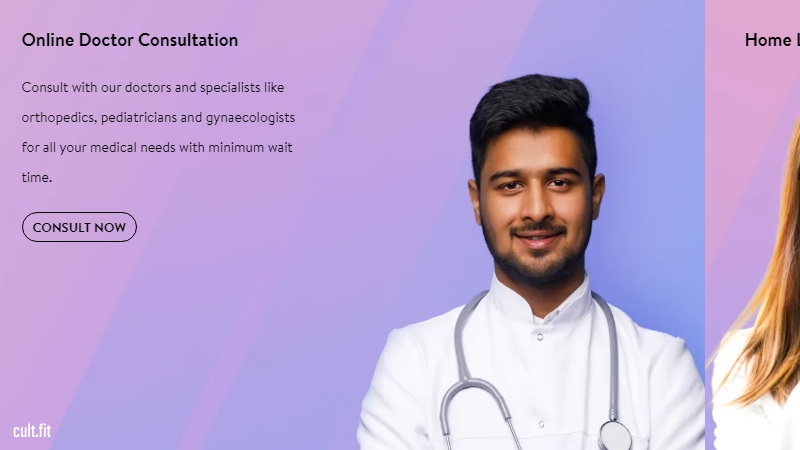 Covid and Cult.Fit
Covid-19 emerged in India in January, and the government announced a fully-fledged lockdown from 23rd March 2020. And, till date, covid has not allowed us to lead a comfortable life. Going to gyms was not possible, so to encourage people to stay fit, cult.fit announced that it would come live through the Cult.live on all seven days of the week. It provided all forms of exercises from yoga to strength training and cardio to cross-fit.
To bring in more customers who believed in living healthy, the marketers of Cure.Fit brought in the best digital marketing practices. And, in a short period of time, many people joined cult.fit and were en route to a healthy lifestyle.
Campaigns of Cure.Fit
#FORTHELOVEOFFIT
#CULTLIVE
Endnote
Cure.Fit has taken over the world of fitness through its mind-blowing content. And, in this pandemic, it has helped to maintain social distancing by giving people the content that ensured their fitness with safety. Cure.Fit is planning to expand its centers to different cities, and the team believes that with this step, they can achieve 100 million consumers.