Story of Nandini Shenoy's PinkVilla – One Stop Bollywood Insights
Pinkvilla has become a renowned brand in the entertainment industry and was founded in 2007 by a software engineer who loved Bollywood. The internet boom in the country has helped the company to grow and if you are a Bollywood lover too, then you must be familiar with this name. Now every individual can get to know about their favorite celeb in just one click. Pinkvilla has become a go-to entertainment website for all Bollywood lovers. Let's get to know the success story of this startup.
Pinkvilla Story – Key Points
Startup Name - Pinkvilla
Founding Year - 2007
Founder – Nandini Shenoy
Headquarter - Mumbai, Maharashtra, India
Industry - Entertainment
Website - www.pinkvilla.com
Pinkvilla Startup – Founder and Team
Pinkvilla got founded by Nandini Shenoy in 2007. She is an ex-Microsoft employee and an alumnus of NIT, Karnataka. Nandini is also a Bollywood lover and, her passion for the entertainment industry made her create a website for Bollywood. Now, the company has more than 500 people working for them.
Her team includes PRs, photographers, show hosts, technicians, artists, etc. All of them work together to make this startup a successful business.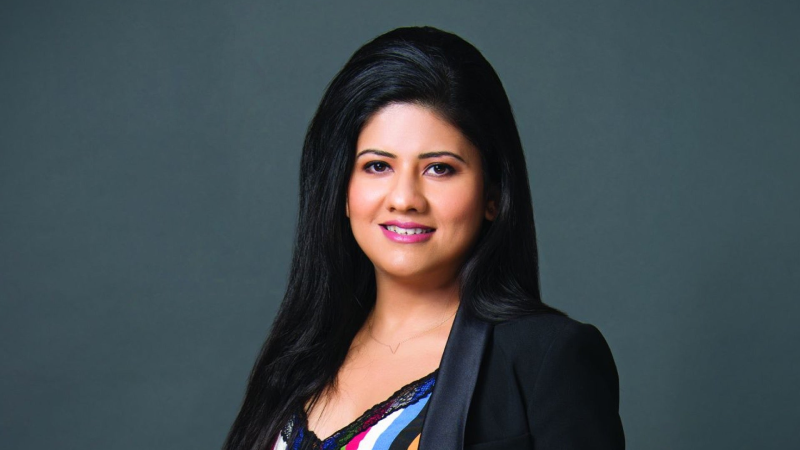 Pinkvilla Founder – Nandini Shenoy
Pinkvilla – Idea behind the Startup
Nandini missed all the Bollywood news and gossips while working for Microsoft in Seattle. It gave her the idea of using her software skills to create a platform for all the Bollywood fanatics.
It is one of the most successful entertainment websites and, covers Bollywood news, lifestyle, fashion, movies, celebrities, etc.
Pinkvilla Startup – Business and Revenue Model
Pinkvilla collects its revenue from various movie production houses. These production houses pay the company for allowing their ad sales. Pinkvilla's website gets more than 12 million visitors and around 60 million views every month.
They also earn from YouTube by posting videos almost every day. They receive 400-500 thousand views on average. A significant portion of their revenue also comes from YouTube.
Pinkvilla - YouTube Channel
Pinkvilla also has a dedicated YouTube channel for Bollywood and celebrities. It has more than two million subscribers and around three thousand videos. Their channel has received 500 million-plus views and, it is one of the most popular YouTube channels for all the Bollywood news.
Pinkvilla - Other Social Media Platforms
Pinkvilla is also active on various social media platforms. They have more than 4 million followers on Instagram, 37 lakh followers on Facebook, and almost 1 million followers on Twitter.
They post various stuff related to celebrities, movies, lifestyle, fashion, etc. The account receives more than 20 thousand likes on each post.
Pinkvilla Startup – Subsidiaries
Some of the subsidiaries of the company are as follows:
PinkvillaTelly - This account is exclusively for all Television actors. Fans can get their daily dose of gossips from here. It has more than 500 thousand followers.
Pinkvilla Fashion - This account is a dedicated account to fashion, beauty, style. They post everything related to celebrities' style and their clothes. It has around 500 thousand followers.
Pinkvilla USA - This is a new account by Pinkvilla where they post Bollywood news with an American twist. This account has around 6000 followers.
Hallyutalk - Hallyutalk is a dedicated channel for all K-Pop lovers. They post various news and gossips about the Korean entertainment industry. It has more than 3000 followers.
Pinkvilla Rooms - Pinkvilla room is an account where people can freely express their views on any topic. It has more than 8000 followers.
Pinkvilla - Partnerships
Pinkvilla has partnered with various companies to provide the best experience to its viewers. Some of its partners are as follows:
Pinkvilla Startup – Popular Shows
Pinkvilla runs a list of shows on its channel. Some of its shows are as follows:
What's on my phone, 2016
What's in my bag, 2017
Inside my wardrobe, 2017
Morning Routine, 2018
Celebrity's First, 2017
Cheat meals with stars, 2019
No more secrets, 2019
Pinkvilla Startup – Awards and Accolades
Some of the awards won by the company are as follows:
Best Celebrity Blogger - Cosmopolitan Best Celebrity Blogger Award, 2019
Website of the Year - Digipub Awards, 2019
Best Celeb-Spotting Award - Cosmopolitan India's Blogger Award, 2016
Pinkvilla - Growth
Pinkvilla came into the market with a very new idea. Paparazzi culture was not so common in the Bollywood industry and, getting papped was new. Pinkvilla hired various photographers to catch every moment of the celebrities. It is how things like airport looks, gym looks, wedding looks, etc., got famous.
Fans loved all the photographs and tiny details about their favorite celebs. It was the beginning of their growth. They have become successful in showbiz and gained huge followers on various social media sites.
Pinkvilla - Competitors
The entertainment industry got filled with competition. Be it acting, production, writing, media houses, all of them have competition. Some of the biggest competitors of Pinkvilla are as follows:
Bollywood Hungama
Filmi Beat
Koi Moi
Zee Entertainment
Bollywood Life
Rediff
Beat
Pinkvilla - Challenges
Pinkvilla still has a lot of challenges on its way. Some of its biggest challenges are as follows:
Competitors - Competitors are a big part of our life. Pinkvilla also has a lot of competitors in the market. Most of them are working well in this field and have millions of viewers. Pinkvilla will soon have to plan something extraordinary to beat its competitors and attract more viewers to its platform.
Pandemic - The prevailing COVID pandemic has hit all businesses badly. Due to this, the whole country has been in an on-and-off lockdown for almost two years. All the movies halls were closed, and the frequent visit of celebrities stopped. Pinkvilla started coming up with other ways to entertain its viewers. They also started interviewing the celebrities digitally and without calling them to the studios.
Pinkvilla - Future Plans
Some of the upcoming plans of the company are as follows:
They aim to come up with other new channels and show for the entertainment of their fans.
They are also planning to come up with their online store and e-commerce.
Pinkvilla – Bringing Bollywood at Phones
Pinkvilla is doing a spectacular job in the entertainment industry. Their every little information about the Bollywood movies and celebrities keeps their fans and viewers entertained. Channels like these are doing a great job in bridging the gap between celebrities and their fans. They are bringing them even closer and happier.