Story of an Investment Banker Who Built $2B Startup: Deliveroo
Startup culture is developing all around the world. As good as it is for the new entrepreneur, it is beneficial for the customers. The market becomes competitive and, companies try hard to survive and make profits. The more the competition, the more it is favourable for the customers. Startup culture also helps in ending the monopoly and brings fairness to the market. It also generates more and more employment. It helps in the economy of the country and eradicates poverty too.
Deliveroo is one such startup companies whose success story and the journey we are going to know today.
Deliveroo Story – Introduction
Deliveroo was founded back in 2013 (8 years ago). It was founded in the UK by 2 Americans. The company is working across the globe and, they are in more than 60 countries. Apart from the UK, where they provide most services, they are in other countries such as Australia, Singapore, Australia, Italy, Germany, and France. They provide their services in Ireland, Dubai (United Arab Emirates), Hong Kong (China).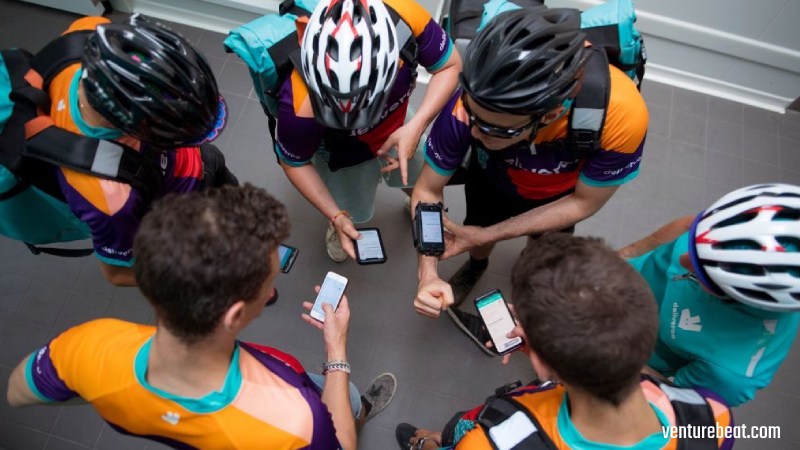 Deliveroo Story - Key Points
Company Type - Startup (Public Listed Company)
Industry - Online Food Delivering
Founding Yera - 2013
Headquarter - London, United Kingdom (UK)
Founder - Will Shu (CEO)
Co-founders - Greg Orlowski, Dan Winn (CTO), RohanPradhan (COO)
Website - corporate.deliveroo.co.uk
Deliveroo – Founders
Will Shu is the founder of the company. He is an American and worked as an Investment banker with Morgan Stanley in New York and later completed his MBA from Wharton Business School. He got transferred to London for work purposes.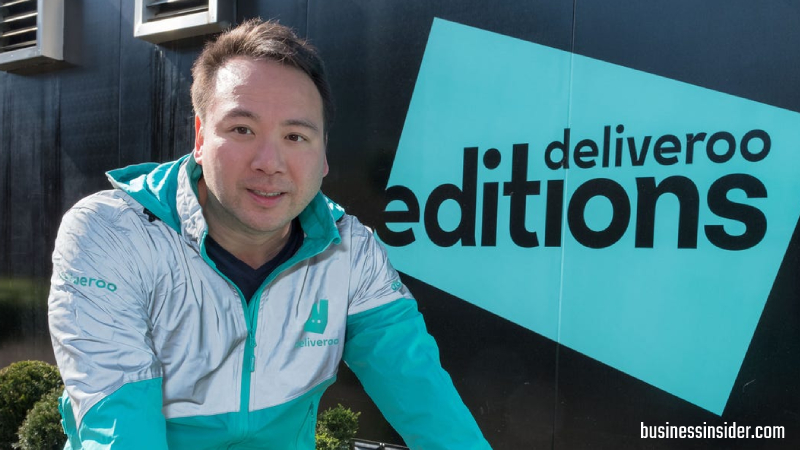 Will Shu is the founder of the Deliveroo.
While working for Morgan Stanley, he seeded the idea to start a food delivery company. He founded the company in 2013 with Greg Orlowski, his childhood friend. Greg is a software engineer by profession and is also one of the founders of the company.
Deliveroo - Brand name and Logo
Deliveroo, as the name suggests, is a food delivery app. The founders decided to match the name with the actual idea behind the business.
The brand Logo is in simple green and white colour. The green colour symbolizes wealth, ambition while the white colour symbolizes idealism, purity, and hope.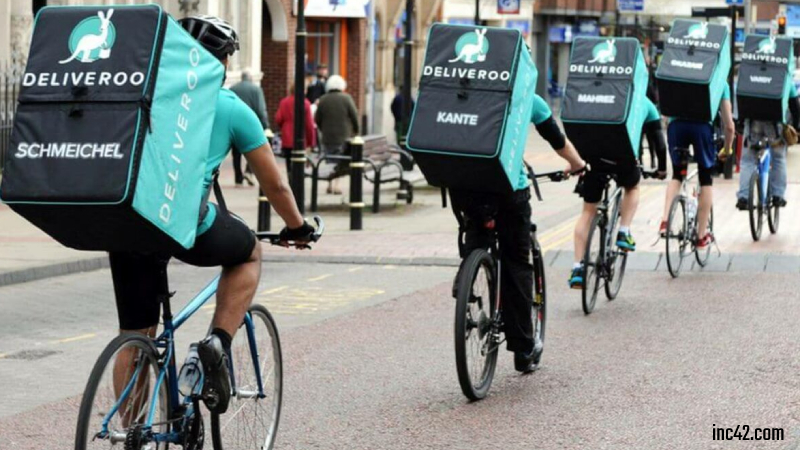 Both the brand name and the brand Logo are very authentic and align with their work.
Deliveroo Story - Investors and Funding
Deliveroo has revenue of around 500 million Pounds and, it has been successful in raiding a good amount of funding as well.
In 2014, it raised 2.75 million Pounds. It got funded by Index Ventures and Hoxton Ventures in a Series A investment round.
In 2014, it raised 25 million Pounds. It got funded by Accel and Index Ventures in a Series B investment round.
In 2015, it raised $100 million in the Series D round.
In 2017, it raised $385 million in Series F funding.
In 2019, it raised $575 million. It got funded by Amazon in Series G funding.
Deliveroo Story & Competitors
Just like all the other industries, food delivery also has a lot of competition. Some of the biggest competitors of Deliveroo are:
UberEats
Just Eat
GrubHub
Foodpanda
Deliveroo Achievements
Deliveroo has received much recognition and praise in the field of startup companies. With over 40,000 self-employed couriers, it also generates a lot of employment. Some of the achievements and awards of Deliveroo are:
Europas Awards, 2016 - Best Startup Founders (built a rockstar team, with an impactful business and putting new strategies in the market)
Management Today, 2016 - One of the best Food Delivery Startup
Deloitte Annual Ranking, 2017 - UK's fastest-growing technology company
PwC mentioned - Economy's quickest growing star (Deliveroo)
Deliveroo - Services
Deliveroo is one of the most preferred food delivery services in the UK and is slowly making its stronghold in other countries. It works with the main chain of restaurants to provide quality services to its customers.
Some of the services provided by Deliveroo are:
Food Delivery
Restaurant rating
Order taking
Marketing
Restaurants location
Restaurants Reviews
Deliveroo Story:- Growth and Revenue
Deliveroo currently has revenue of around 500 million Pounds. The company is planning to build seven million new customers this year. Sales of the company have doubled and, it is now 277 million pounds.
For any company, especially startups, a 25% annual growth would be a good sign. But Deliveroo has some next-level growth records. The company has seen an expansion in revenue of 25% almost every other month for the last few years.
Deliveroo - Challenges
Challenges are veryehwere. Especially when you are an entrepreneur, you should be every ready to handle any unforeseen circumstances. Startup businesses have to face a load of challenges daily. Deliveroo has to go through the same thing. Some of their biggest challenges are:
Covid-19 - This global pandemic has hit the whole world and, it has been a problem for everyone. New business has suffered a lot due to this. Food Delivery apps such as Deliveroo have also faced a lot of problems. People are scared of ordering food from outside due to the virus. It has also brought down the ordering rate to a time low and, companies are facing real trouble because of this.
Competitors - There is competition in every field. Startups have to face a lot of competition because there are at least ten other companies who are working as well as them. They have to develop new strategies and marketing ideas almost every month to stay ahead of their competitors.
Food Quality: The food quality is inconsistent and, it is a challenging task to maintain that. It also majorly depends upon the delivery partners and their efficiency. Customers do not want cold food or improperly packaged food. These things play a vital role in bringing down the reputation of a brand.
Closure
Deliveroo's growth and success story is a true inspiration for all the new entrepreneurs. It shows that with hard work and dedication to your passion, you can achieve anything. The founder of this company was a working employee. He used to work several hours for someone before coming up with this innovative idea.
It is always better to work twice as hard for yourself than working for someone else. Successful startup stories motivate people. It also inspires the young generation to come up with new ideas and build something of their own.