5 Top Healthy Lunch foods Ideas You can't Miss
Have you ever given a thought on how much wrong you do to your temple like body while having unhealthy junk food? All these people know the benefits of having healthy lunch ideas and cons of burgers and pizzas out there. But, we do not understand what's stopping people from eating healthy. Some of the top excuses people make are they don't have time, it is costly, time taking, and not tasty at all. But, now comes the end to all your irrational justifications. Here Here, we'll list the top 5 healthy lunch foods list to make in no time and recipes to make them.
Top 5 Healthy Lunch Foods List
Chicken Wrap: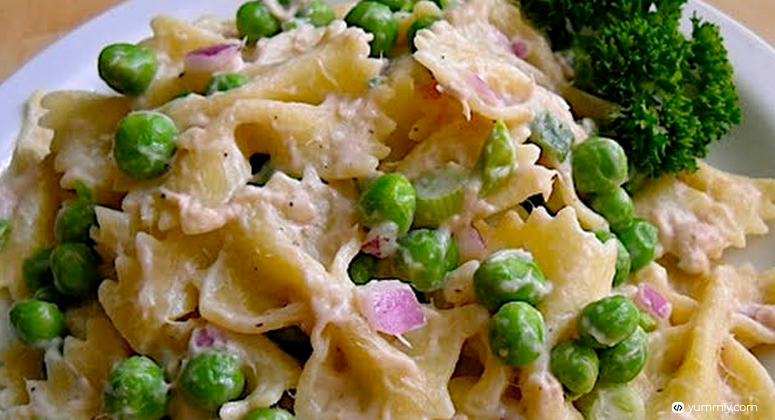 The first healthy lunch idea is a perfect combination of taste and health. The recipe hardly takes 15-20 minutes but is a great option to calm your stomach cravings for the day. The recipe is packed with zero trans fat, protein, fiber, and some carbs to keep you going for the day. You need the following ingredients to make a chicken wrap:
Olive Oil: 1 tsp
1 Whole Wheat Tortilla
Shredded Cabbage: 1 Oz
Cheese (Preferably Mozzarella or Mayonnaise)
Chicken Breast
Salt & Pepper
Recipe:
Take a pan and sprinkle the olive oil all over it to fry the chicken breast in it, with some sprinkles of salt & pepper on it. Now, take one whole wheat tortilla and spread shredded cabbage, cheese, and the fried chicken breast (cut into small pieces). You can add some seasoning as per your taste too. Roll the tortilla, cut it into half, and enjoy your meal!
Pasta Pea Salad: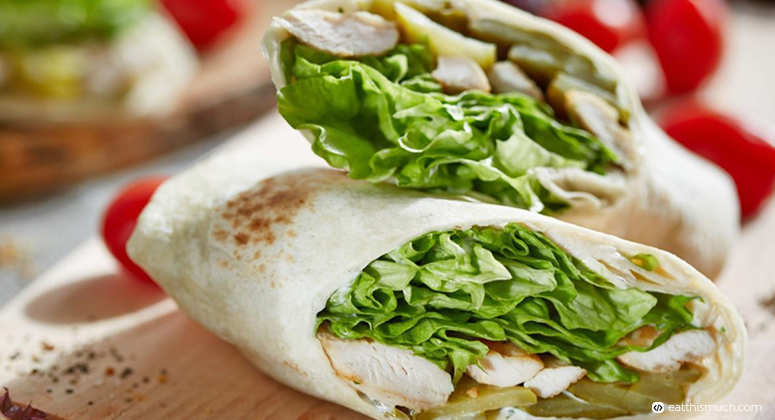 Here comes the easiest recipe on our healthy lunch foods list. Although we like this lunch idea without any salt, pepper, or spices, you can make it your way too. However, make sure the ingredients do not degrade the health criteria in the disguise of taste. Here's the recipe to make the chicken pasta pea salad at home in less than 10 minutes. All you need is:
Boiled Chicken Breasts Shredded: 4 Oz
Green Peas: ½ Cup
Penne Cooked Pasta: 3 Oz
Olive Oil
Lemon Juice
Recipe:
Just mix all the ingredients, i.e. shredded chicken breast, peas, and pasta. Sprinkle some lemon juice and olive oil in it and mix well to have your protein-packed lunch ready.
Egg Sandwich: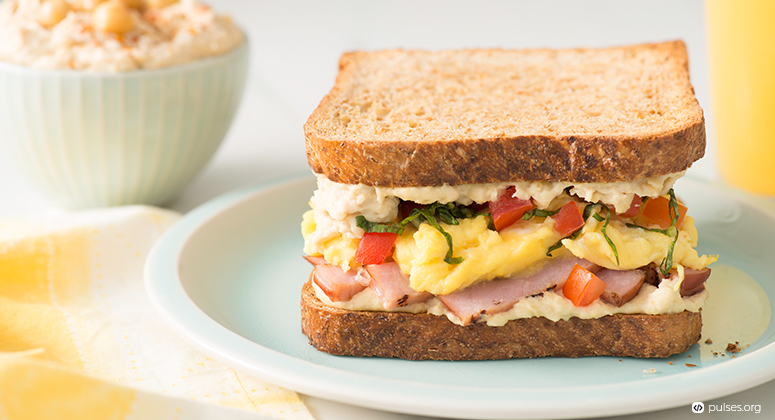 You must have had some egg sandwich, but this one is utterly different from those ones. The recipe is super tasty and best for school lunchbox, with no chance of kids not liking it. Although the recipe might cost some 20-25 minutes, you would not regret. You need the following items to make this one:
Two Boiled Eggs
Mayonnaise: 1 Tbsp
Dijon Mustard: 1Tbsp
Lemon Juice: 1 tbsp
Salt & Pepper
Chives (Cut into pieces): 1 Tbsp
Some Spinach Leaves
Two Brown Bread Slices: Roasted
Recipe:
Take two boiled eggs, peel them, and crush them into small pieces using the knife (tip: crush them as good as possible). Now, pour some mayonnaise, Dijon mustard, lemon juice, salt, pepper, some cut chives, a pinch of cayenne pepper, and mix it well, thus, making an egg paste. Further, take two bread slices and spread the mixture onto it. You can also add some spinach leaves or seasoning on your bread slices for better taste.
Vegetable Sandwich: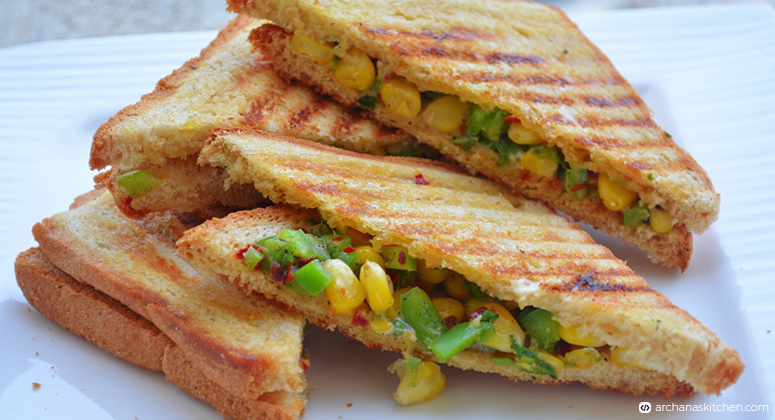 Here's another sandwich healthy lunch idea but now for our vegan mates. It is full of nutrients and would cover the cravings of our vegetarian friends. The best part is it doesn't take more than 15 minutes to get ready and needs the following ingredients:
Two Brown Bread Slices: Roasted
Avocado: 1 Oz
Yellow Pepper: ¼
Red Pepper: ¼
Goat Cheese: 1 Tbsp
Lettuce Leaf
2 Small Radishes
Recipe:
Cut the red & yellow pepper, avocado, and radishes into long pieces. Now take two roasted slices of brown bread and spread goat cheese on both of them. Place one lettuce leaf above the cheese, pour all the cut vegetables on it (you can add other veggies like cabbage, carrots, etc.), and cover it with another bread slice.
Summer Corn Salad: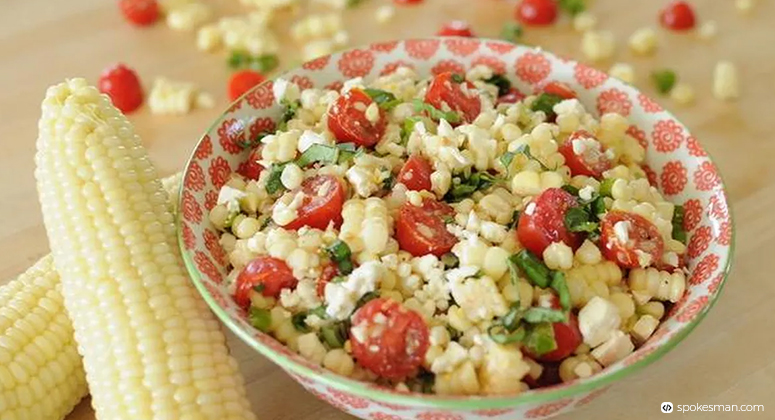 The last item on the healthy lunch foods list is our summer spinach and corn salad for everybody who gave up meat. You need the following things to prepare this super healthy lunch idea:
Yellow Onion: ½
Mixed Grape Tomatoes: 10-12 pieces
Spinach: 2 Oz
Corns: 2 Cups
Olive Oil: 1 tbsp
White Vinegar: 1 tbsp
Dijon Mustard: 1 Tbsp
Salt & Pepper
Cheddar Cheese
Boiled Eggs (Optional)
Recipe:
Cut onion, grape tomatoes, and spinach, into long pieces and pour corn, olive oil, vinegar, salt, pepper, and some Dijon mustard on it. Mix all the ingredients well and sprinkle some cheddar cheese as extra toppings. You can have this with some eggs or eat it like this too.
The Bottom Line
So, these were the top 5 healthy lunch ideas for all the people looking for tasty alternatives to junk food. Try all of them and tell us the favorite pick among them. You can share the recipes with your mom, wife, girlfriend, friends, or anybody who does the cooking for you or can simply bookmark the page for reference. However, do you know there are food items called "superfoods" that have unimaginable effects on your body? Try giving a read to the latest superfoods winner for 2021. Also, if you want the next part of this healthy lunch foods list, then let us know.