10 Once-in-a-Lifetime Places to Visit in Rajasthan
If we talk about Rajasthan, what strikes in our mind is dessert it is also known as the 'Land of Maharajas'. This state is famous for its Majestic Palaces, Forts and Monuments. The vibrant culture and a rich inheritance of this state grab tourists' attention from all across the globe. Rajasthan has one of the significant desert areas of the world known as 'The Great Thar Desert' of India. To explore Rajasthan is only done by 'Luxurious Trains' like 'Place on Wheel and 'Royal Rajasthan on Wheel'. Every city in Rajasthan is marked as one of the best places to visit in 'Rajasthan' so 'Top X Exotic Places to Visit in Rajasthan' are mentioned below.
HAWA MAHAL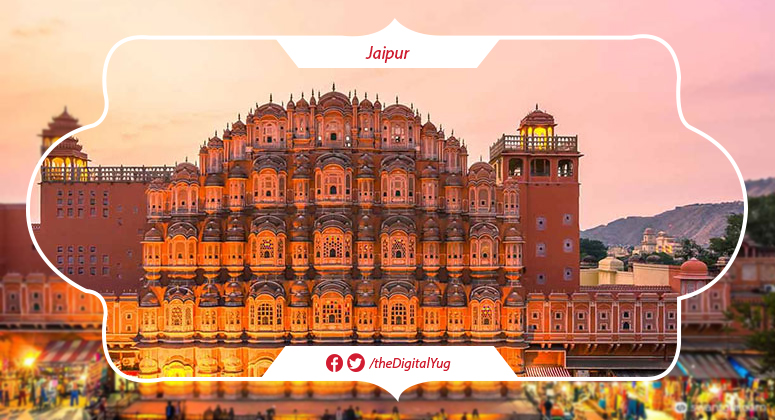 Hawa Mahal is considered one of the best places to visit in Rajasthan.
It is located in Jaipur called The Pink City. Hawa Mahal is known as the 'Palace of Winds' it has 953 small windows called 'Jharokas', this is a five-storey building built-in 1799 by Maharaja 'Sawai Pratap Singh'. Constructed with red and pink sandstones, Hawa Mahal is a unique and renowned heritage site and should be visited in Rajasthan.
Udaipur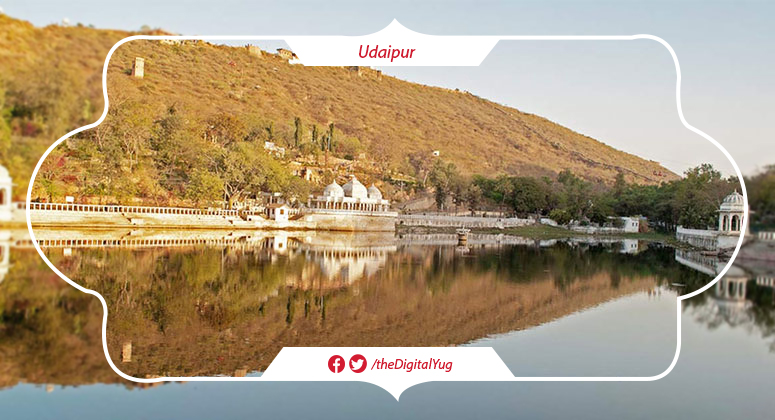 Udaipur is situated in Rajasthan and is known as the 'City Of Lakes', founded by Maharana Udai Singh II in 1553. Basically, lakes are the centre of attraction for many people. Two famous Lakes are 'Fateh Sagar and Pichola'.
The reason behind visiting Udaipur is plenty of Palaces, Museums, and Gardens. Udaipur's famous temple is the 'Jagdish Temple'.
JAISALMER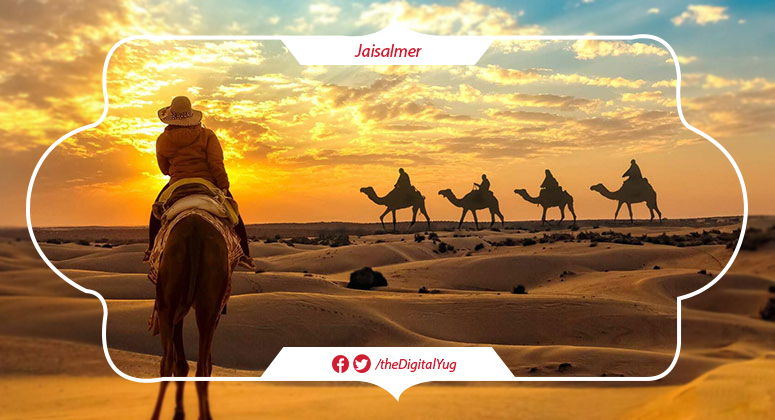 Jaisalmer is known as the 'Golden City' founded by Rawal Jaisal. Jaisalmer is famous for Sam Sand Dunes.
Jaisalmer is popular for its beautiful forts, historic temples, blue lakes, colorful markets, camel rides, and delicious cuisine. Some of the historical places in Jaisalmer are
Jain Temple: Located in the Jaisalmer Fort, the interesting Jain Temple is fascinating places to visit in Jaisalmer.
Maharaja's Palace: The Maharaja's Palace is one of the most beautiful places to see in Jaisalmer.
JODHPUR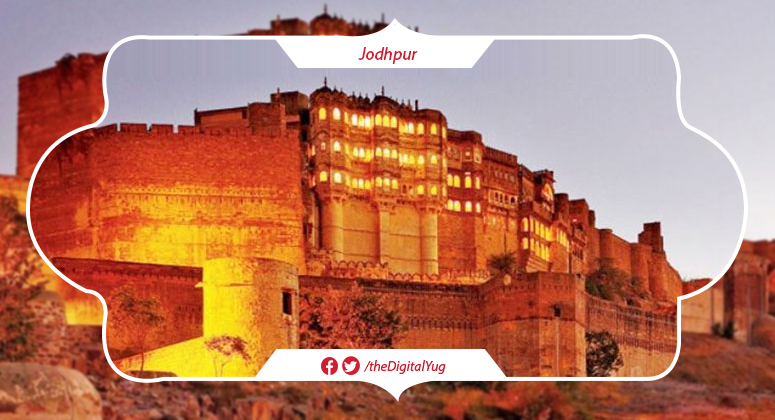 Jodhpur is the second-biggest city in Rajasthan, founded by 'Rao Jodha Mandore' in 1459. It is known as the 'Blue City' as well as 'Sun City' of India.
It is known as Sun City because it has bright and sunny weather throughout the year. Jodhpur is the centre of attraction because it has vivid Forts, Temples, and Palaces to explore, while it is known as the Blue City because the houses are Blue Painted in an old area of the city. Other famous places are 'Umaid Bhawan Palace', known for its vintage cars collection, murals, clocks, miniature paintings and anti deco interiors.
RANTHAMBORE NATIONAL PARK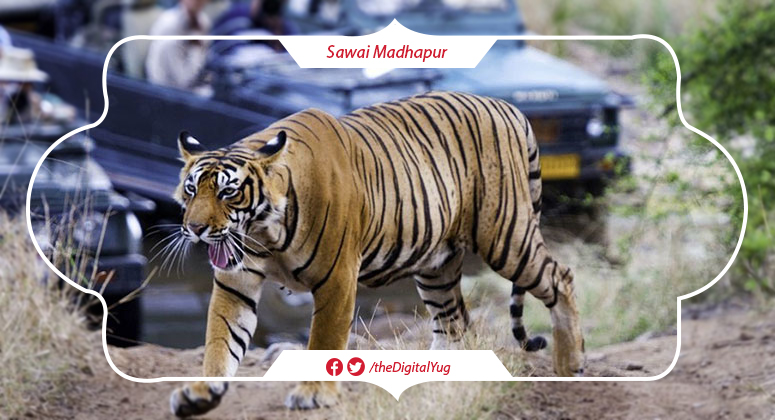 It is one of the largest national parks in India. It is located in 'Sawai Modhapur' in Rajasthan, covering 1,334 km/square established in 1980.
Ranthambore national park has a significant number of 'ROYAL BENGAL TIGERS' this is the main tourist attraction the visitors can easily see the tigers during the broad daylight. This place is also famous for its 'Safari' it is not only known for the royal tigers but has famous Ranthambore Fort, Jogi Mahal, ancient temple and Rajbagh ruins
PUSHKAR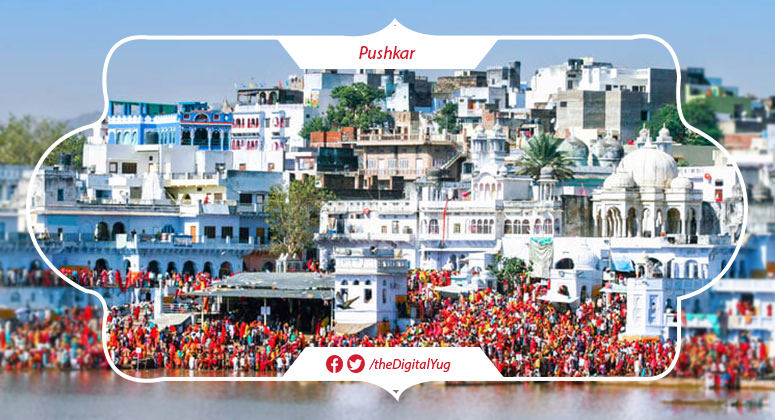 Pushkar is a part of Rajasthan situated in 'Ajmer' established in 1666-1708 by 'Guru Govind Singh'
It is famous because of the temples dedicated to 'Lord Brahma' Pushkar is famous on international level because of its 'Grand Pushkar Fair' that is one of India's famous events. Two of the famous temples are 'Brahma Temple and Savitri Temple.
BIKANER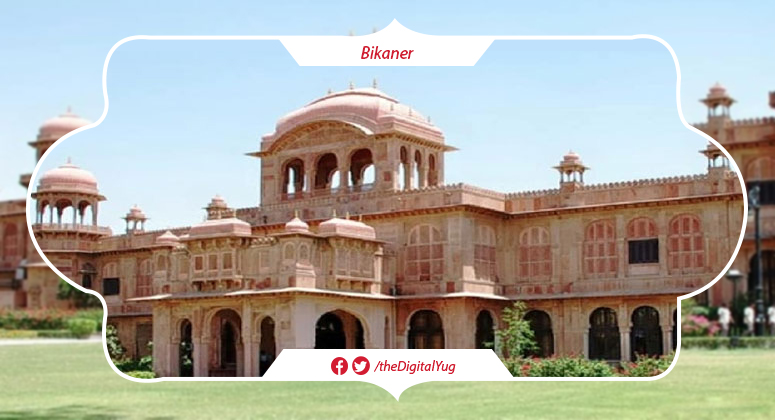 Bikaner is the northwest state of Rajasthan, founded by 'Rao Bika' in 1488.
Bikaner is famous for its 'Savoury Snack Bikaneri Bhujia', which is sold worldwide. Some renowned Forts and Palaces like Junagarh fort, Lallgarh Palace, Kote Gate and Gajner Palace. The city is also famous for its handicrafts and leather articles and has 'Rat Temple'.
CHITTORGARH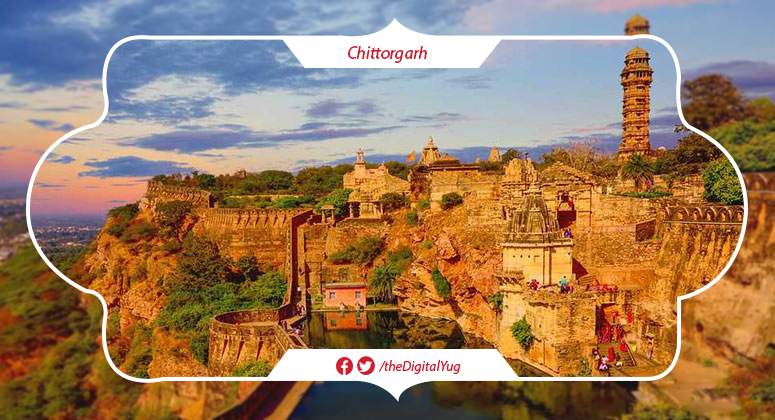 The former capital of 'Heroic Rajput Kings', Chittorgarh is founded by 'Chitrangada Mori' Chittor is famous 'Chittorgarh Fort'
AJMER
It is one of the oldest city in Rajasthan and is home to 'Ajmer Sharif' founded by 'Ajayraja I or Ajayraja II.'
Ajmer is famous for tourism because Khwaja Moinuddin Chishti Dargah (mosque) or Ajmer Sharif Dargah is the second place after macca madina visited by tourists across the globe. There is several other tourists place within and around the city. The undisputed highlight here is Shah Khwaja Muin-ud-din Chishti's tomb, which is why people come.
MOUNT ABU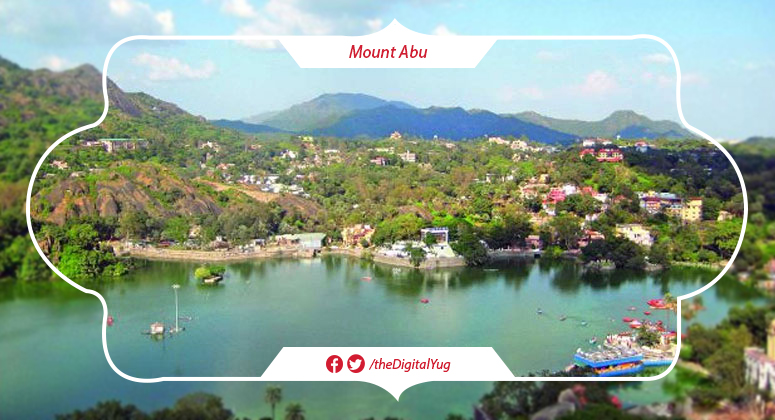 Mount Abu is famous for its 'Hill Station'.
"Mount Abu" is a renowned tourist spot & hill station in the Aravalli range and lies in the Indian state of Rajasthan. The place is famous for its Dilwara Jain Temples and houses waterfalls, lakes, rivers and evergreen forests. Mount Abu is also called 'an oasis in the desert & has a cool and soothing climate. Locals are named 'the summer capital of Rajasthan' as tourists visit the place during summers. The highest peak on Mount Abu is 'Guru Shikhar'. Nakki Lake is a must-visit.
BUNDI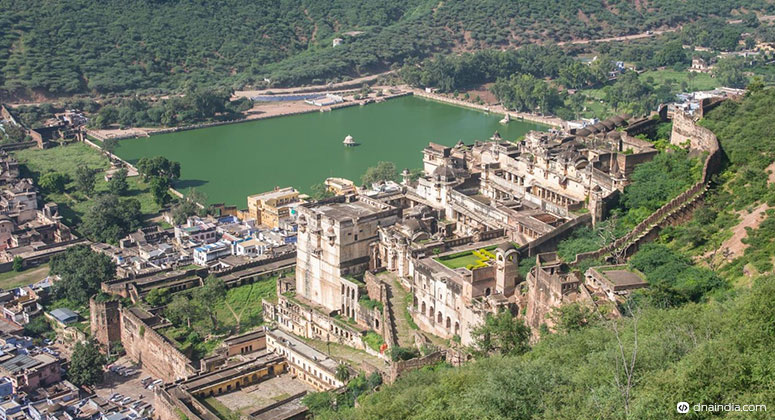 Bundi is a northwest State in Rajasthan & was established in 1342.
Bundi is famous for its Monuments and Forts. The monuments and their architecture reflect the splendour of the local Rajput chiefs.