5 Awesome Food Bloggers to Follow for Amateur Cooks
Life has become lightning-fast, and with it, so have our foods. A good chunk of us who have grown up in the age of screens know what it is like to be burnt out due to the need of going fast. As a result, our cooking skills took a back seat, and never got to catch up.
The pandemic as unfortunate as it is, with the lockdown, gave people room to start brushing up on that skill. If you find yourself in that spot as well, here are five awesome food blogs to follow. The blogs are easy to navigate, the recipes are easy to follow, and the expert tips will add to your cooking prowess in no time.
Top 5 Food Bloggers to Must Follow
1 Archana's Kitchen by Archana Doshi
(Blog: https://www.archanaskitchen.com/)
(Youtube: https://www.youtube.com/channel/UCFaHKVsssaoZxM4WZLU0pCA)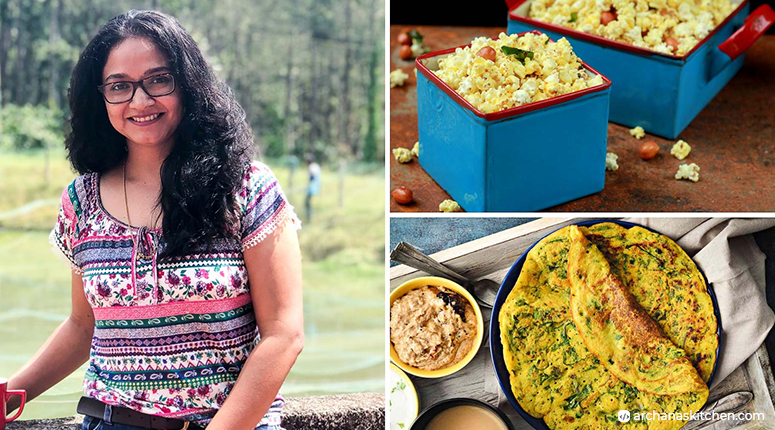 Founded in 2007 this food blog is no doubt one of the most popular Indian food blogs right now and rightfully so. Archana's Kitchen provides its reader with meal plans and lunch ideas, making it so that you can plan your weekly meals and 'tiffins' with ease. The blog also provides DIY solutions to everyday cooking problems, which falls in line with the blog's original goal to make cooking more accessible. They focus primarily on Indian foods and recipes; from everyday staples to street food they have it all. So if you want your cravings for Ghar ka khana to be fulfilled by your own hands, do check them out.
2 Oh She Glows by Angela Liddon
(Blog: https://ohsheglows.com/)
(YouTube: https://www.youtube.com/channel/UCGpp6-GXxWFhMLQGbX5VDKA)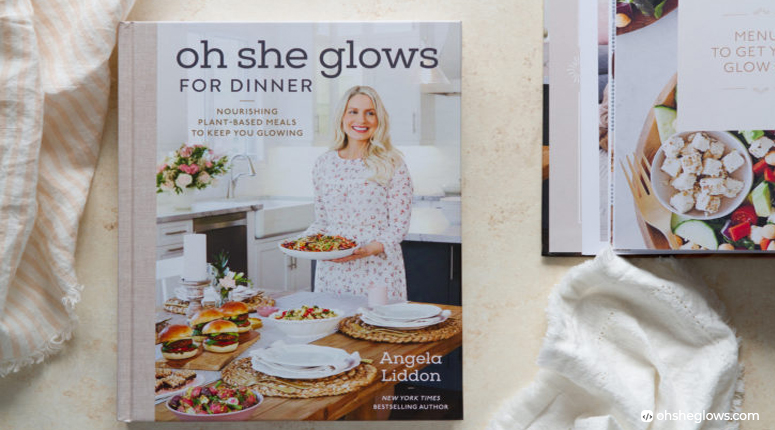 The impact of the food industry on the environment is huge, while individual accountability regarding this is still up for debate, it doesn't hurt to make an ethical choice once in a while. For the people who are new to the vegan lifestyle, and also the ones who might be curious about a few vegan recipes, Oh She Glows is a good place to start. The blog has vegan recipes for popular comfort foods, like mac and cheese, nachos, cookies, ice-cream, etc. If you are looking to swap a few items in your recipe with a healthier plant-based alternative this blog has got you covered. For people with gluten and other food sensitivities Oh She Glows can prove to be your go-to, to find new recipes and develop recipes of your own.
3 Maangchi by Emily Kim (Korean Name: Kim Kwang Sook)
(Blog: https://www.maangchi.com/blog)
(YouTube: https://www.youtube.com/channel/UC8gFadPgK2r1ndqLI04Xvvw)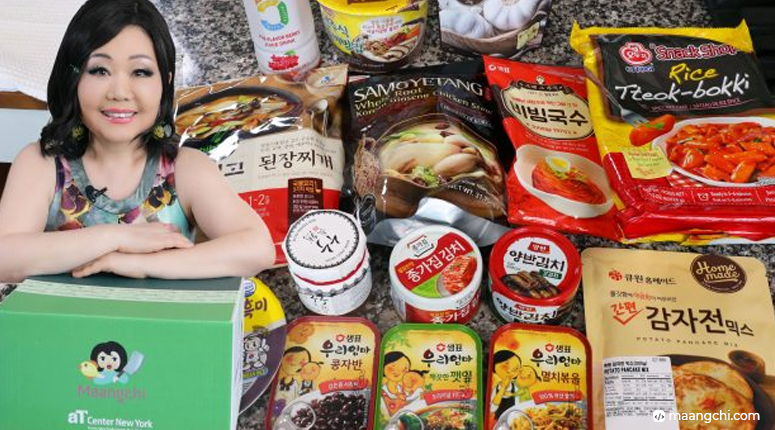 Lovingly called Maangchi by her followers and subscribers Emily Kim is a youtube veteran and a brilliant ambassador for East Asian cooking. It is no secret to anyone that the Hallyu wave has made people all over the world curious about Korean food and cooking style. Whether or not you are one of those people who are dying to find out how the favorite dishes of their favorite K-Pop star tastes like, Maangchi definitely has something for you. It is popularly believed that Maangchi has all kinds of Korean dishes one can imagine, not only that whenever possible she also provides delicious vegetarian alternatives to commonly meat and fish-based dishes. If you want to give East Asian cooking a shot, Maangchi is the right place to start. If nothing, you will fall in love with her infectious personality and vibrant cooking style, and stay for more.
4 Eating Thai Food by Mark Wiens
(Blog: https://www.eatingthaifood.com/thai-recipes/)
(YouTube: https://www.youtube.com/user/migrationology)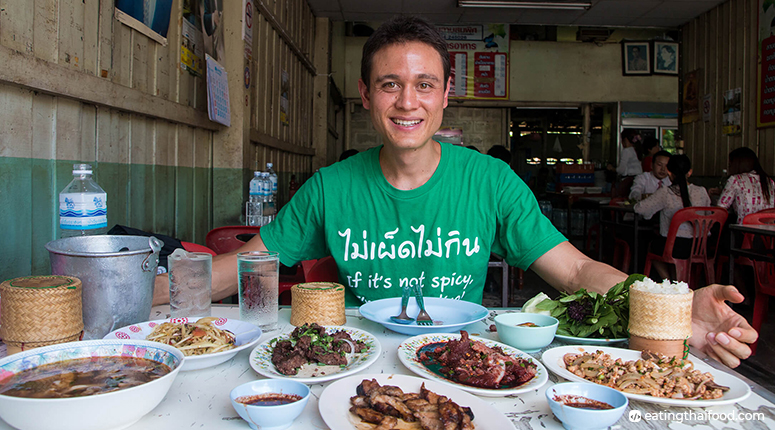 Thai food has gained immense popularity all over the world due to its distinct flavor and amazing visual appeal. Thai food is healthy as it uses plenty of greens, and luckily for our Indian foodies out palette is pretty much suited for the predominantly spicy approach to cooking. Eating Thai Food is brilliant for beginners as it brings authentic Thai food to your screens, right from the heart of Bangkok. Mark Wiens also writes about local food habits and rituals, so that the readers don't just learn the recipes but can imbibe the culture into their cooking. The South-East Asian cooking ingredients are not difficult to access in our country, so don't hesitate to take on new cooking adventures with Eating Thai Food.
5 Passionate About Baking by Deeba Rajpal
(Blog: https://www.passionateaboutbaking.com/)
(YouTube: https://www.youtube.com/channel/UC4bDlNpUJiHviwj8gJB29Pw)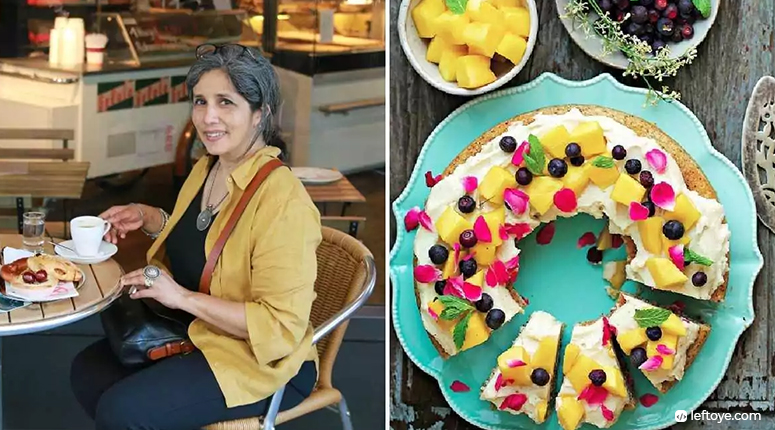 This might be considered cheating as cooking and baking are essentially and fundamentally different, but we couldn't end this article without desserts. Passionate About Baking is the brainchild of Deeba Rajpal and carries recipes that you cannot just find anywhere. The ingenious hybrid of Indian sweet making and western baking techniques, this blog will urge you to push your boundaries when it comes to cooking. Most recipes are developed exclusively by her and are a sure way to surprise and wow your guests during the festive season. The Indian festive season is still months away, and the good news is, you have months to practice, so put on your oven mitts and get baking.
Rounding Up
Cooking, just like every other skill is filled with trial and error, you will have bad and good cooking days regardless of how polished you are. The key is to not give up hope, and tackle the next recipe with equal enthusiasm. Cooking is an essential skill not just for survival but also for the soul, it binds us to our culture, it brings us closer to our ancestors, and once you get a hang of it it doesn't take long for it to become a way of life. So, if you have made it to the end of this article, take it as the sign you were looking for and start cooking.