GOAT Player Roger Federer Story: Ball Boy to Number #1 Player
Roger Federer is that personality who everyone knows. It doesn't matter you are a tennis fan or not, but you will be familiar with this name. This man has made a place in everyone's heart and, people love him for his hard work and dedication.
Today, we'll study the Roger Federer biography, including his early life, career, and other vital instances.
Roger Federer - Early Life
Roger Federer started playing tennis when he was only 11 years old. He came into the limelight in 1998. After winning first Wimbledon in 2003, Roger became the first Swiss man to do so. He was only 21 when he won his first Grand Slam Singles Title.
Roger Federer: Big Three
Federer has been the greatest player of all time. He, along with Novak Djokovic and Rafael Nadal, had an era. They were known as the Big Three and, they dominated the tennis field single-handedly.
He is currently at the 6th position in Men's Tennis Ranking 2021 with 6375 points. By the age of 35, he was the only man to win as many as 8 Wimbledon titles. He has won 8 Grand Slam Titles and, only Rafael Nadal shares the same number of wins with him. He has finished on the top spot in the ATP rankings list as many as five times. He has also won 103 ATP singles titles and is only behind Jimmy Connors.
Roger Federer - Statistics
Country - Switzerland
Born - 8th August 1981 (39)
Height - 6 ft 1 inch
Plays - Right Handed
Prize Money - $130,000,000
Website - rogerfederer.com
No. of Titles - 103
Roger Federer - Family
Federer is married to Miroslava Federer. She is a former Tennis Player and retired in 2002 because of an injury in her foot. The couple got married in 2009. They have a twin daughter and a twin son.
Roger Federer – Career
2003 - Federer made a sensation by winning his first Grand Slam at 21 in 2003. Since then, there was no looking back for him.
2004 - In 2004, he won 3 Grand Slam titles and became the second man to do so after Mats Wilander. He became No. 1 in that only by defeating Marat Safin in the Australian Open.
2005 - In 2005, we won 11 Singles titles matching his last year's stats. He managed to retain his top spot and had 81 match victories.
2006 - This was the best year for him. He won 12 titles and managed to reach the finals of 16 out of 17 tournaments he entered. He won Wimbledon and Australian Opens title. He lost the French Opens title from Rafael Nadal and, this was his first meeting with him.
2007 - In 2007, Roger reached the finals of all the Grand Slams and won three of them. He defeated Nadal in the Wimbledon Champions and was again at the top spot in the rankings list. Roger was the only player to win three Grand Slams in three consecutive years.
2008 - This year was not very good as he had to go through disease and a back injury. He lost 2 Grand Slams that year by Nadal and managed to win US Open only. He won Gold in the Olympics doubles with Stan Wawrinka. Roger's came 2nd in the ranking list and, Nadal was the new No. 1 in the list.
2009 - Federer came out strong this year and won 13 Grand Slams. He again finished at the top spot being, the only man to remain on the top for the 5th time.
2010 - He defeated Andy Murray and won a record 16 Grand Slam Titles. He finished in the 2nd position in the ranking list.
2011 - This was the 1st year since 2003 when he didn't win any of the 4 Grand Slam titles. He was ranked 3rd on the list and, this was the first time he wasn't in the top 2 spots.
2012 - This was a good year for him as he got back his No. 1 spot and won Olympic silver.
2013 - Roger had a back injury this year. He did not win any major title this year and was ranked 6th on the list.
2014 - Federer was still going through his injury this year but managed to win some of the titles. However, he withdrew from ATP Finals that year because of another injury.
2015 - Roger had his 1000th victory this year. He also won the US Opens and Wimbledon titles this year.
2016 - This year was tough for him as he had a knee and a back injury. He also had to withdraw his name from the Olympics due to his knee injury.
2017 - Federer bounced back this year and ended the drought of winning no Grand Slam titles. He defeated Nadal in the Australian Open.
2018 - He regained his top spot this year and became the first man to win 20 Grand Slam titles. He was also the oldest man to be on the top of the ATP rankings list.
2019 - Federer won his 12th Wimbledon title this year, defeating Nadal. He also won his 100th Singles title and set a record of 1200 matches to win.
2020 - Federer withdrew his name from the various series due to his knee injury. It was 2nd year after 2013 when he didn't win any major title.
2021 - He is still recovering from his knee injury and withdrew his name from Australian Opens. Also, his record of being on the top spot for most weeks in the ATP got moved by Novak Djokovic.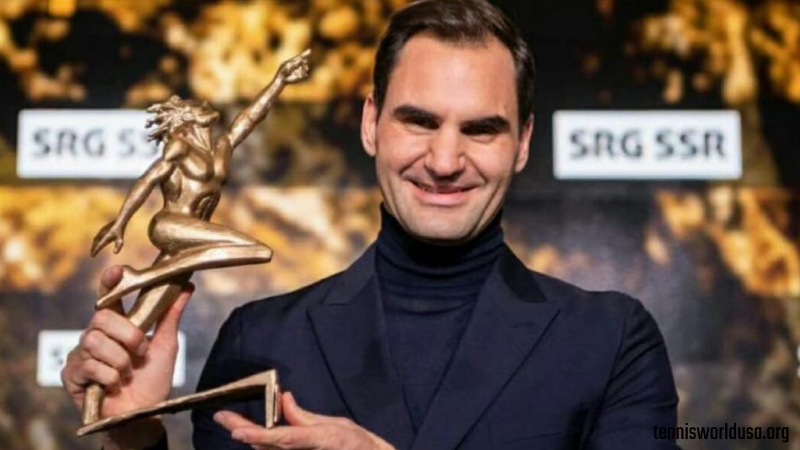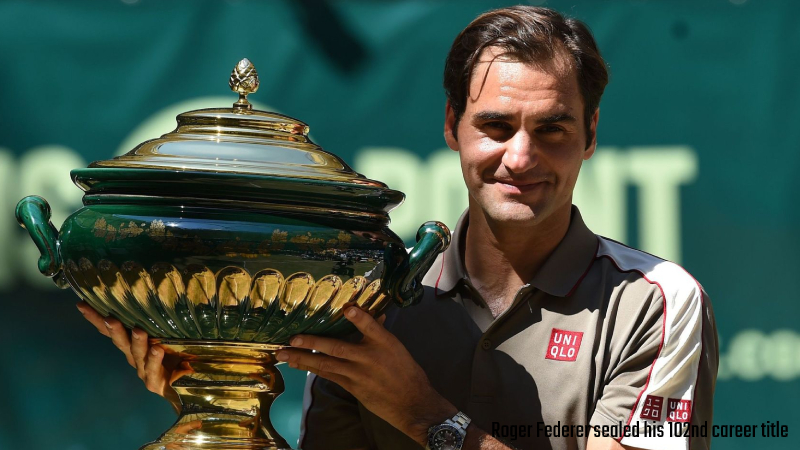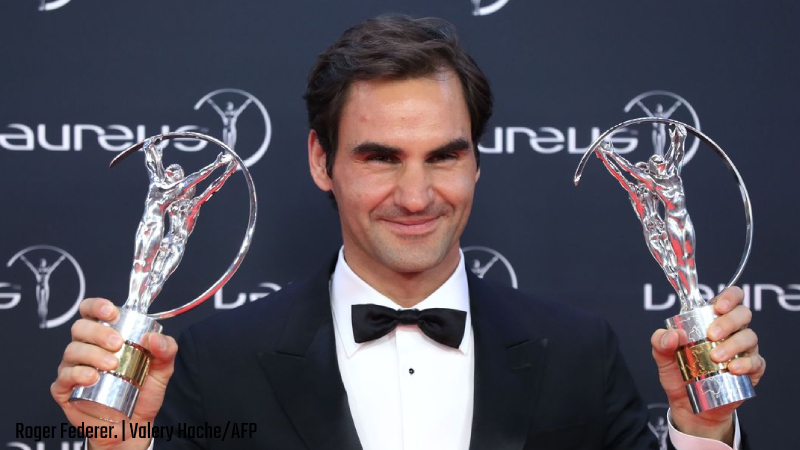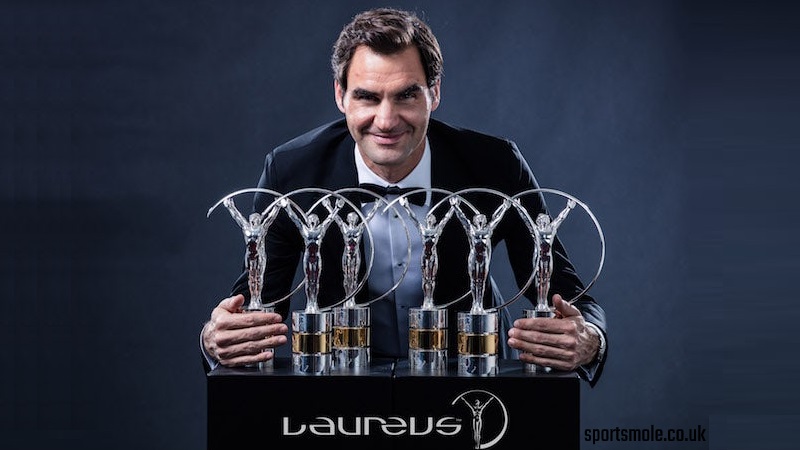 Roger Federer - Awards & Achievements
Most Grand Slams (20). Tied with Rafael Nadal.
He is the 2nd person to spend most weeks on the top spot of the ATP list (310 weeks).
ATP Player of the year - 5 times
ATPWorldtour.com Fan's Favorite Award - 18
Stefan Edberg Sportsmanship Award - 13 times
Arthur Ashe Humanitarian of the Year - 2 times
Laureus World Sportsman of the Year - 5 times
Laureus World Comeback of the Year - 1 time (2017)
Ranked 2 in World's most respected personality
Switzerland's most recognizable personality
World's most marketable sportsman
Most Stylish Man of the decade by GQ
World's highest-paid athletes by Forbes Magazine, 2020
Roger Federer - Brand Endorsements
Federer is the brand ambassador of many companies and, a good chunk of his earning comes from the endorsement. Some of the brands that he endorses are:
Rolex
Nike
Lindt
Sunrise
Nationale Suisse
Gillette
Barilla
NetJets
Wilson
Emmi AG
Roger Federer - Philanthropy
Roger Federer has a foundation by his name. They promote education and sports for underprivileged kids. He also raises a good amount of playing by playing and participating n various events for his foundation.
Roger Federer - Inspiration to all
Roger Federer's career has been an inspiration for all the sportsmen. This guy has worked hard and showed everyone the result of true dedication and perseverance. A sportsperson like him is seen only once twice in a decade or two