Infosys is an esteemed brand in India & a leading IT firm as well. The people who belong to the IT world in India always have a dream to join Infosys. Following the steps of other eminent IT companies of the world, Infosys is also working on its carbon-offset projects for a green future. Infosys is dedicated to enhancing environmental performance by reducing emissions, becoming water sustainable, increasing the use of renewable energy and contribution to biodiversity. This initiative of Infosys can be marked as one of the most creative ideas to work towards the goal of a green future.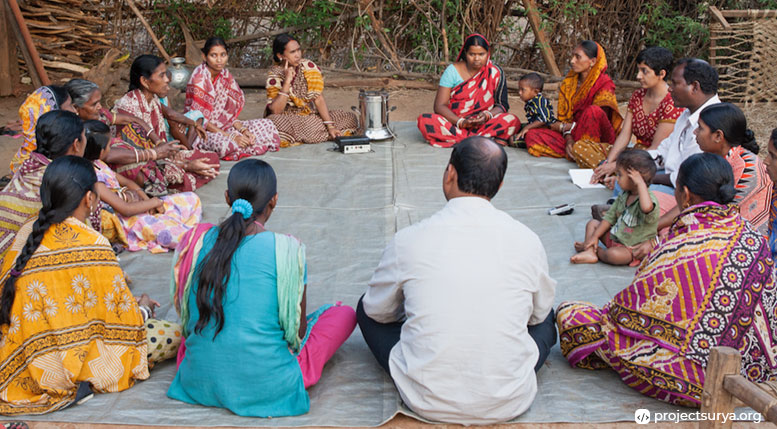 The project of Biomass Cookstoves was launched by Infosys in Yelburga Taluk (A sub-divisional area of a district) of Koppal district in Karnataka in the year 2016. Under this program Infosys decided to distribute Biomass Cookstoves in different regions of the country. On the launch day in Koppal, Karnataka, Infosys aimed to distribute 43k high efficiency biomass cookstoves to over 21k families in the next nine months. This was literally a great number for only a single location.
According to a report issued by the Ministry of Statistics, about 67% of India's rural population burns wood by cooking food, which is a major cause of carbon emissions. People, mostly women, inhale the smoke in their lungs daily through their breath, resulting in the death of 1 million people in India every year. These scary figures are a little hard to believe, but these are true. These figures show the picture of India which despite being in front of us kept dusting in our eyes or we never tried to notice it. The project biomass cookstove has proved as one solution for two major problems.
In a short brief, the biomass cookstove is a combustion device which burns biomass fuel more efficiently than a regular Chulha. So it reduces emissions and offers cleaner cooking energy solutions which reduces health problems in people in rural homes especially for women. Thus, biomass cookstoves not only give freedom from smoke, but also preserve the environment. First, it reduces the use of firewood by 50%, which equally reduces felling of trees. And secondly it also reduces the quantity of smoke while cooking, which directly results in air pollution or CO2 emission reduction. The project has proved to be beneficial for humanity and the environment at the same time. Now we cannot deny that this initiative is also playing its small role in preventing climate change.
"Such a great synergy of intention and technology that the needy families of India are being benefited along with the environment, it is truly praiseworthy."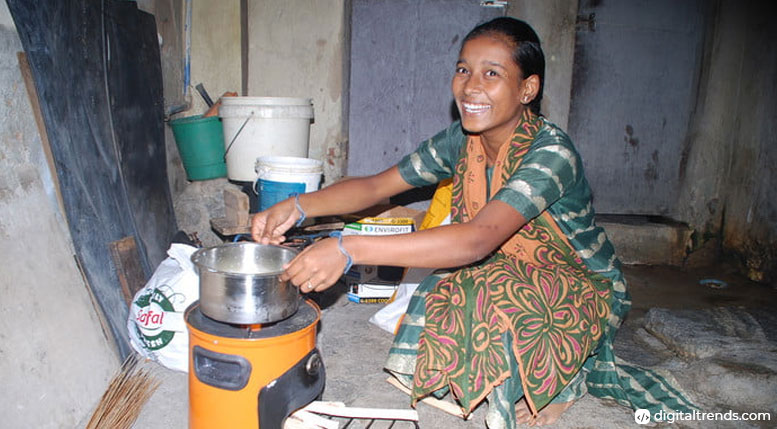 After Karnataka, Infosys distributed these high-efficiency biomass cook stoves to more than 37 thousand families in Ganjam district of Orissa through its Bhubaneswar Campus. This was also a milestone in itself. Infosys also supports families in maintaining the stoves to ensure effective use for years with the help of local NGOs. Infosys claims that the use of these biomass cook stoves will help prevent up to 2 lakh tons of carbon dioxide emissions for almost five years. Infosys is really working hard in the sector of sustainable development that's why it became the first Indian company to join the global RE100 campaign.
Cooking food on biomass stoves is a hundreds of years old method used by around 300 crore people in the world. Now we can estimate how much air pollution spreads throughout the world. And we can also estimate deaths from diseases caused by it. We can see how a creative idea can change the world. If you know any house where a regular Chulha is used. You can make a small contribution by providing a biomass cookstove there. A small contribution may not bring a big change for the environment, but it will definitely bring a change in the lifestyle of that family. And many such small contributions can also bring changes in the environment. Infosys is doing great, we can also do good.