Super 30 Founder Anand Kumar: Empowering India through Education
Anand Kumar is a columnist and Indian mathematician who grew up in Patna, Bihar. His super 30 class, which he started in Patna, Bihar, is well-known. He trains economically disadvantaged students for the IIT-JEE, the Indian Institutes of Technology's entrance test (IITs).
Anand Kumar Early life
Anand Kumar was born into a middle-class family in Patna, Bihar, on January 1, 1973. Jayanti Devi is his mother, and he has a brother named Pranav Kumar, a talented violinist.
His father worked as a mail clerk and couldn't afford to send his children to a private school. As a result, he and his brother enrolled in a Hindi-medium government school, where he discovered his passion for mathematics.
Anand Kumar Story - Education
Anand Kumar went on to B. N. College in Patna, where he founded the Ramanujan School of Mathematics math club in 1992 while still a student. Under the guidance of his mentor and guru, Devi Prasad Verma, the then-Head of the Department of Mathematics at Patna Science College, he began a free training program for mathematicians.
Since the Patna University library did not have international journals, he had to travel to Varanasi every weekend to study at the Central Library, BHU. Anand used to spend the weekends at his brother's hostel room, studying violin under N. Rajam.
In 1994, he was accepted to Cambridge and Sheffield universities. Still, after his father died, the family's financial situation deteriorated, and he was unable to find sponsors in both Patna and Delhi. He continued to read, however, and published articles on number theory in 'Mathematical Spectrum' and 'The Mathematical Gazette.'
Our biggest treasure is our hard work. Never get depressed, just work hard in the right direction and think that the future is yours. - Anand Kumar
Anand Kumar Career
Anand Kumar's mother had started a small shop at home after his father died, where she made 'papad,' which he delivered in the evening for extra money. Due to his father's death, while harnessing, he was forced to do a class 3 job, which was offered.
He transformed the math club he established in 1992 into a coaching institute to prepare needy students for various competitive exams for a nominal fee, as he was determined to teach mathematics. He rented a room for Rs. 500 per month and began with just two students, but by the end of the year, he had 36 students and 500 within three years.
He provided yearly coaching for only Rs. 1000, even though the market price was Rs. 6000, and some of the students from low-income families couldn't afford even that. When one of these students told him he wanted to take IIT-JEE coaching but couldn't afford the annual fees, he agreed to sponsor him.
How did Super 30 start?
He called his brother from Mumbai and devised a proposal to launch the 'Super 30' program in 2002, which selected 30 deserving students from low-income families for free IIT preparation. He also provides them with free food and accommodation for a year, as well as research materials.
Super 30 Mission
'Super 30' scheme every year in August. Approximately 4,000 to 5,000 students take the exam. He ultimately selects thirty bright students from economically disadvantaged sections such as beggars, hawkers, and auto-children, driver's tutors them, and provides them with food, shelter, and study material. He helps them prepare for the Joint Entrance Examination for Indian Institutes of Technology (JEE-IIT) (IIT). Jayanti Devi, his mother, used to cook and prepare the meal for the kids, and Pranav Kumar, his brother used to manage the company.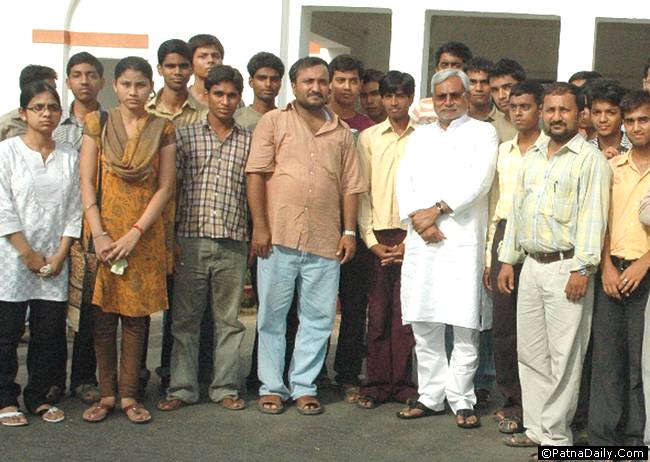 From 2002 to 2011, he tutored 270 students, 236 of whom were accepted into IIT. Many of their parents were hawkers, auto-drivers, labourers, and other low-wage workers. Between 2003 and 2009, 182 students out of 210 were accepted into IITs. In the year 2010, super 30 made headlines when all the 30 students cleared the entrance exam, which continued for the next three years in a row.
Anand Kumar Story - Achievements and Awards
In March 2009, Anand Kumar's 'Super 30' initiative was featured in a one-hour documentary on Discovery Channel. His incredible story was later included in a half-page article in 'The New York Times.
He appeared on several BBC programs over the years, as well as in a documentary hosted by actress and former Miss Japan Norika Fujiwara. They travelled to Patna to document his life. He's also been invited to speak at IITs, IIM Ahmedabad, the University of British Columbia, Tokyo University, and Stanford University about his experiences.
He was inducted into the Limca Book of Records in 2009 for his efforts to provide IIT-JEE preparation to low-income students. His 'Super 30' initiative was also named one of the Best of Asia 2010 by 'Time' magazine.
He was awarded the 'S Ramanujan Award' by the Institute for Research and Documentation in Social Sciences in July 2010. (IRDS). Rashad Hussain, the special envoy of US President Barack Obama, praised his initiatives the following month, calling it the "best" institute in the world.
In India, he was awarded the Ramanujan Mathematics Award at the Eighth National Mathematics Convention in Rajkot, Madhya Pradesh Government's Maharishi Ved Vyas, and Karpagam University's Honorary D.Sc. He was honoured by the government of British Columbia in Canada and the Saxony Ministry of Education in Germany.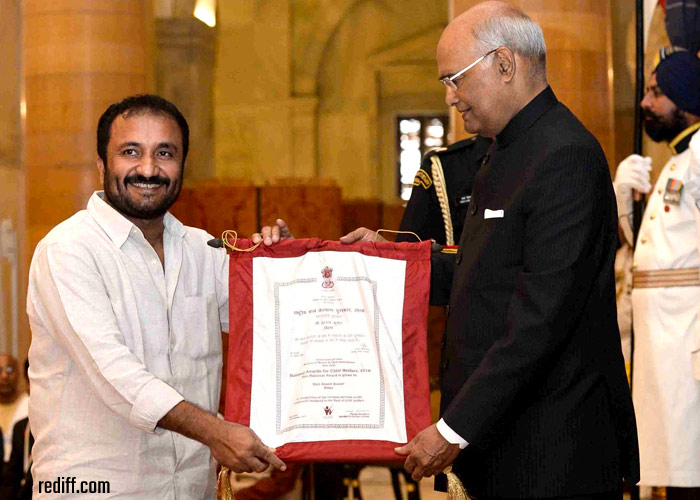 Rashtriya Bal Kalyan Award for Super 30 founder
His Goal
The main goal of Super 30 is to find a talented group of students from economically disadvantaged areas and help them hone their talents by creating a supportive atmosphere. There are no limits to talent. It's all over the place. All that is needed is to recognize and cultivate talent for it to blossom. In the last six years, Super 30 has achieved exactly that, with promising results.
Students should not be hampered by their families' financial difficulties. Super 30 is there to lead them to where they belong if they have it in them, but they may not achieve it due to a lack of money.
Super 30's goal is to assist students from economically disadvantaged backgrounds in gaining admission to IITs.
Anand Kumar's Future Vision
After six years of moulding students, Anand has realized the value of "catching them young." He'd like to begin the talent search a little earlier than the Plus Two level. It can work wonders if talented students are identified at the school level. With this in mind, he wishes to create poor children's schools. Through imaginative teaching, the schools would provide the right impetus to the students at the right time, allowing them to cultivate an early interest in Mathematics and Science subjects. It will train them for various Olympiads as well as other competitions. The emphasis will be on encouraging curiosity, which is critical in science and math education.
Conclusion
Mr Anand has already succeeded in revolutionizing the educational system on a shoestring budget. He is adamant about providing top-notch education to disadvantaged students without relying on outside funding. Kumar was trying to provide help to the kids who came from a weak financial background. He didn't want any other kid to suffer due to poverty like he did when his father died. He has succeeded in doing this, and he hopes to continue doing it.