Harshvardhan Jain - Journey of an Extraordinary Rajasthan Village Boy
Harshvardhan Jain is a famous Indian YouTuber, motivational speaker, and businessman. He is known for his motivational videos and also provides various kinds of training to his followers. Jain has gained a great fan base because of his unique understanding of mind and business affairs. He has worked in this field for more than two decades now and has helped more than 700,000 people across various spectrums of industries. Some of them are real estate, education, human relations, spirituality, etc.
Harshvardhan Jain – Statistics
Full Name - Harshvardhan Jain
Nick Name - Harsh
Date of Birth - 21 April 1980 (41 years)
Place of Birth - Jaipur, Rajasthan, India
Religion - Jainism
Zodiac Sign - Cancer
Profession - Motivational Speaker, Businessman, Thinker
Hobbies - Swimming, Playing Cricket, Traveling, Reading Books, Acting
Height - 5 ft. 6 in
Languages Known - Hindi, English
Marital Status - Married
Spouse - Sushila Sharma
Website - www.harshvardhanjain.in
Harshvardhan Jain - Early Life
Harshvardhan was born in a very ordinary family in a small village of Rajasthan. He completed his education at St. Anthony Higher Secondary School and then moved to Bikaner for his higher studies. His childhood was full of fun and games & he learned swimming at the age of 3 and used to swim in his village's pond. He loved extra-curricular activities more than studies and, hence things like playing cricket, stage performances attracted him more.
College Failure
He enrolled himself in the college for graduation in BSC but, he failed in his first year. It made him change his stream and, he enrolled himself in Philosophy. This guy made his luck for himself and fought against his destiny to become successful.
Harshvardhan Jain - Family and Personal Life
Harshvardhan got married to Sushila Sharma in 2010 and, the couple has two kids. His father was a veterinary doctor and, his mother is a housewife. Jain is very closely attached to his family and, he completely understands the value of family.
Harshvardhan Jain – Career
Direct Selling Business - Harsh started his Direct Selling Business in 2000. But soon after six years, he had to shut down his company after facing huge losses but, this guy refused to stop.
MLM Industry - After the failure of his first business, he entered into the MLM industry (Multi-Level Marketing). But unfortunately, even that didn't work. Harsh decided to start once again and, he joined this industry the second time—this time, his company made twice the profits compared to his previous one.
Close down of MLM Industry - MLM industry was closed down by the government in 2011. But, the government of India started it again in 2016 with some guidelines. It was all possible due to the efforts of people like Harshvardhan Jain. He is now one of the top performers in this industry.
Motivational Speaker - Harsh started his journey as a motivational speaker in 2006 after becoming a successful and fortunate businessman. His thinking is very different from other people and, he teaches them the basic principles of happiness. He doesn't only talk about money but also talks about how to live a meaningful life.
Harshvardhan Jain - YouTube Journey
Joined Youtube - Harsh joined YouTube back in 2016 and struggled with gaining subscribers in his initial days. His beginning on YouTube was challenging and tough like any other Youtuber. But this guy was consistent with his work and, soon, his videos started performing well.
500k Milestone - Gaining the first 500 thousand subscribers on YouTube is huge for any Youtuber. The same was the case with Harshvardhan. He achieved this magnanimous number only two years back and, since then, there's no looking back for him.
1 Million Milestone - He completed his 1 million subscribers on YouTube last year only and, till now, has posted around 300 videos on his channel. His channel has 1.9 million subscribers and, he is too close to reaching two million subscribers.
100 Million Views – Jain's videos recently completed more than 100 million views on YouTube and, he thanked all his fans through a post. He thanked everyone for watching and loving his videos and blessing him always.
Harshvardhan Jain - Social Media Presence
Apart from posting videos on Youtube, he is also very actively present on many other social media platforms. You can find him on Instagram, Twitter, and Facebook. You can even keep in touch with him through his official website.
Harshvardhan Jain's Social Media presence is as follows:
Instagram – 60,000+ Followers
Facebook – 250,000+ Followers
YouTube – 1,950,000+ Subscribers
Harshvardhan Jain - Net Worth
Harsh's estimated net worth is around 50 crores. Harsh earns nearly INR 3 lakhs per month in the form of salary through the business. Harsh's net earnings from YouTube also add value to his net worth and, he earns good money from his videos. Most of his videos have more than one million views and, some of the videos also have five million views. It helps him in generating good revenue for himself.
Harshvardhan Jain - Unknown Facts
He wanted to become a swimmer from his childhood. But due to some personal problems, he couldn't do that.
He is the Most Crowd Puller Speaker in India.
He is one of the highest Demandable speakers in Indi for Mega-Training Events.
He had to go to jail in 2011 for 37 days for defending his company. He read 30 books while being in the lockup.
He runs an organization, needs a High Caliber Training Foundation.
Harshvardhan Jain - From Village boy to a futurist
Who would have thought that a simple village guy will achieve so much in such a short period? He worked hard and, now he is helping people by motivating them. He is currently one of India's most sensational motivational speakers with a loving community. He has helped many individuals to create their own success stories by guiding them. People like him are rare in our society and, this is the main reason he receives so much love and appreciation from his fans.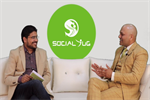 Also Read
The video is about anybody who wants to be successful in life or is searching for ways to make it big. Harshvardhan Jain, a popular Indian motivational & public speaker, describes his YouTube journey & debut as an accident story by his brother in law. Harshvardhan Jain & the Power of Social Media in India