There is also a large section of specially-abled people in India who is constantly struggling to live a respectable life. As per the 2011 census, there are 26.8 million people with disability in India and only 3% of them are gainfully employed in India. Although they are not look or behave like a normal human, but still, they are humans. This should never be call as unfortunately. This is a section whose problems were never taken seriously. Governments may have kept reservation for them in their recruitments, but the society has never shown interest to accept them.
In the year 2014, when people were busy in political debate, Coca-Cola started a campaign for specially-abled people. The motive behind this campaign was to transform these people into skilled professionals. Coca-Cola has its own slogan, "unleashing the potential within" & they tried well up to this. Salman Khan's Being Human, American India Foundation (AIF) & some other large welfare organisations joined hands for this program which was especially designed to unleashing the Inner Potential of Persons with Disabilities. Anand group's SNS Foundation & Hans Foundation are the other major NGOs who joined their hands during journey of this program.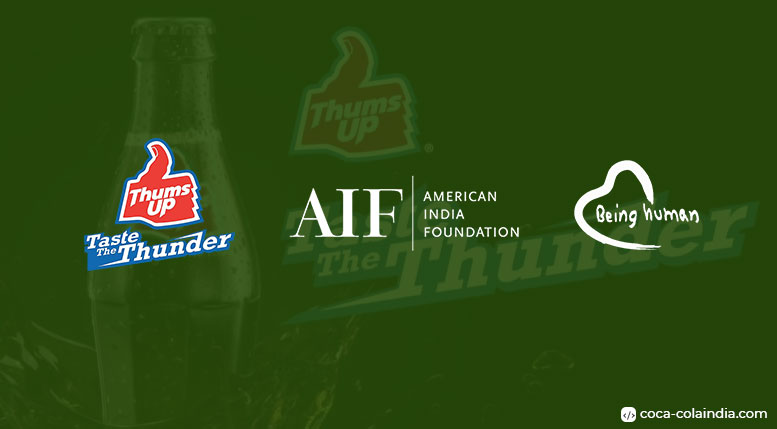 The idea behind the aim is as strong as simple. First educate or train the specially-abled people with basic communications skills & computer-based skills & then provide them placement opportunities. In the era of computer skills, the project VEER is trying to empower them so they can work positioning at one place as needed. The VEER is completing almost 7 years & running successfully. This program of skill development is converting PwDs into professionals & job-ready.
Debabrata Mukherjee, VP-Marketing & Commercial, Coca-Cola India has given a fantastic statement during Gurgaon launching, he said, "There is a clear need in the country to bring specially-abled people into the mainstream and this requires a major change in mindset. This is what we are doing with VEER."
Just like that M.A. Ravi Kumar, CEO of the American India Foundation on same day said, "People with disabilities have the talent to pursue meaningful careers and play a role in India's economic success. We look forward to employers who come forward to help the differently-abled join the engines that are driving our country's economic growth."
The vision behind this idea can be easily seen in the statements given by these masters of corporate. In the year 2016, Coca-Cola announced 5,000 KM road expedition the expedition led by Boniface Prabhu, Padmashree Awardee, World Championship medal winner (1998) and India's top quadriplegic tennis athlete. That was another boost for the project which attracted attention of people as well as government. Now VEER is working with the support of Department of Social Justice & Empowerment, Govt of India as a part of Skill India program & has a mission to empower 5 lakh PwDs.
A small effort to provide employment by skilling 1000 PwDs is nearing the target of 5 lakh today. There are some things in success stories that seem to be quite similar at times: good intention, small beginning and consistency. Project Veer is a graceful dream seen by some visionaries who are changing the lives of specially-abled people due to continuous hard efforts. The large number of PwDs among us who feel themselves burdened by family and society is gradually becoming stronger, capable and self-reliant. It depends on us how we see it: a burden or a possibility. We should accept every disabled person present in the society and make efforts to help them become competent.