Top 3 Indian Motivational Speakers that World Follows
The entire world has somewhere lagged or stuck due to the destructive Coronavirus pandemic and has affected people's mental health at large. Since 2019, it's quite rough on every individual overcoming and fighting with this pandemic each day. Some lost their loved ones; some lost their jobs, lives filled with uncertainties, and so on.
Also, people often suffer from day-to-day life stresses, tensions, and also some have psychological problems as well.
But we all need to overcome all of this and find a way to get peace and gain the strength to start a whole new day with much willpower, positivity, and total fitness. We must look towards the best that life has set ahead for us and hope for a better future with fresh thoughts.
We need to find our own way to find serenity, and one such way in which you might undoubtedly attain peace is listening to motivational speakers. Their sayings often change the lives of many if you try to realize what they are trying to justify.
Here is the list of some motivational speakers who just might change your way of looking towards life.
Sadhguru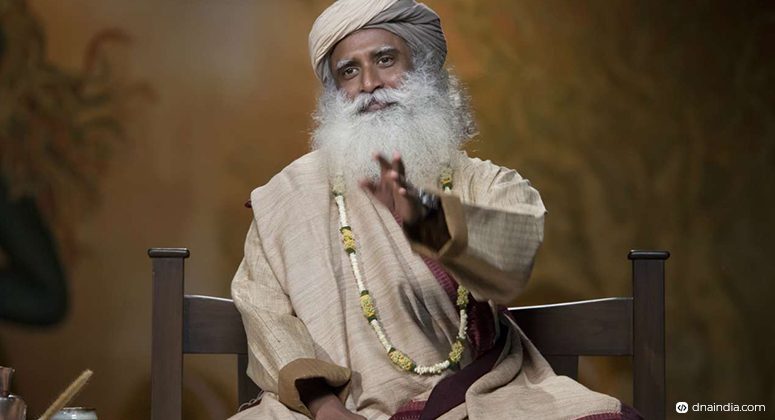 Jaggi Vasudev, also known as Sadhguru, is a yogi, an author, an idealistic philanthropist, and a famous intellectual, spiritual leader. According to India Today magazine, he is amongst the top 50 most powerful Indians. The Indian government awarded him the Padma Vibhushan for his contribution to social services in 2017.
Along with getting millions of views and a lot of engagement in his online inspirational videos, he has also made tremendous contributions to society through his ISHA foundation. Some of them were Project GreenHands, Gramotsavam (Rural Games Festival), Cauvery Calling, Bike rally, Rally for Rivers, Linga Bhairavi, Adiyogi, Mystic's Musings and works related to Spirituality, Yoga, Education, Mental Health, Ecology Plantation, and Agriculture which has brought in the lives of many.
Sadhguru Followers: Due to his fame on YouTube, he is also popularly called a 'YouTube Guru'! He has more than 7 million followers on YouTube, more than 3 million followers on Twitter, nearly 8 million followers on Facebook, and more than 5 million followers on Instagram.
"This life for me is an endeavor to help people experience and express their divinity. May you know the bliss of the Divine." ~ Sadhguru
Sandeep Maheshwari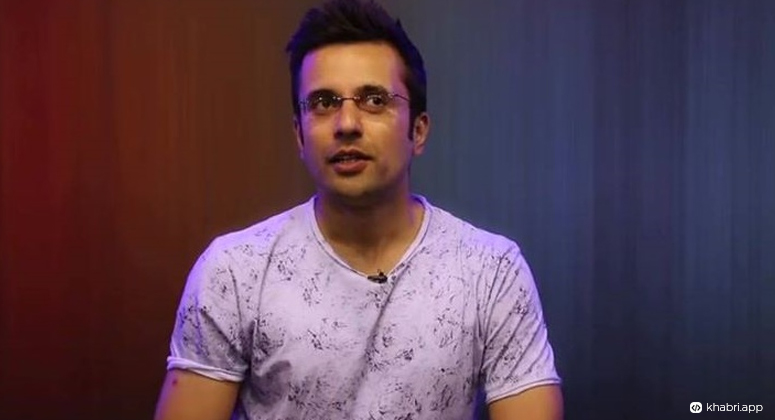 Sandeep Maheshwari is one of those pre-eminent motivational speakers who has encouraged the lives of many, those who have given up or struggled. Through his sayings, they had now been able to live a life of achievement, high spirits, and gratification.
For the welfare of helping out people and doing something good for society, he took a step for doing "Free Life-Changing Seminars and Sessions." He is a factual person, and people always can relate to every term or fact he puts up, and his aim of 'Sharing' is now proliferated and fostered by numerous individuals. His conscientious nature, his support from his family, and his team's belief help him to persevere.
He has been rewarded the Pioneer of Tomorrow Award by the "ET Now" television channel, the Creative Entrepreneur of the Year 2013, by Entrepreneur India Summit. He has also been featured in several popular newspapers, magazines, and television channels like India Today, IBN7, The Economic Times, ET Now, NewsX, CNBC-TV18, etc.
Sandeep Maheshwari Followers: Nearly 20 million followers on YouTube, nearly 219K followers on Twitter, 15 million followers on Facebook, and more than 2.5 million followers on Instagram.
"Stop criticizing yourself for your failures. Start appreciating yourself for your achievements." ~Sandeep Maheshwari
Dr. Vivek Bindra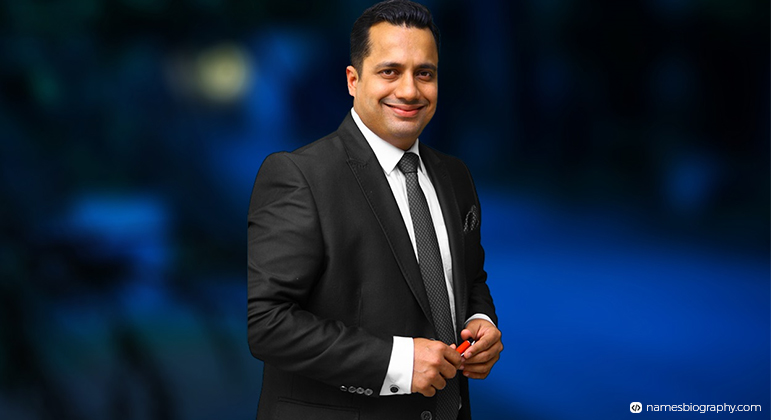 Dr. Vivek Bindra is a radical entrepreneur, a motivational speaker, an author, and a business coach. His behavior, his way of looking at life, and his journey itself are encouraging. Also, his influential and motivational sayings have certainly given him a massive fanbase.
Vivek is also the Founder & CEO of Bada Business Pvt. The ed-tech company targets to legitimize Indian Entrepreneurs, Solopreneurs, and Wannapreneurs to revolutionize their careers and businesses. He is renowned for generating the most desired after content on Leadership Development, which has helped individuals globally to aim at their business goals and reach them.
Dr. Vivek is a Five Guinness World Records record holder and has made the World's No#1 Entrepreneur YouTube Channel. He was also rewarded as "The Best Corporate Trainer in India" by Maruti Suzuki and awarded as "The Best Motivational Speaker in India" by The International Association of Lion's Club. His book has been rated under 10 High Power Motivational Books. In the last three years, he has achieved over 100 awards & recognitions.
His large pioneering workshops like 'Bounce Back' and several others have drawn the attention of numerous enthusiasts. Even he held online conferences amidst the COVID-19 pandemic so that the people are not left behind. He has been titled "Think Tank of Corporate Asia" by World Leadership Federation in Dubai. His aim for 2021 is to deliver outstanding content quality to all in India.
Dr. Vivek Bindra Followers: He has reached 16 million followers on YouTube, more than 153K followers on Twitter, more than 7 million followers on Facebook, and more than 2 million followers on Instagram.
"Success is not a destination, It's a journey that Never stops at one place." ~ Dr. Vivek Bindra Quote