10 Top Places to Visit in Jodhpur for Locals & Tourists
Jodhpur tourist attractions are adorned with numerous imprints of chivalry, architectural prowess, and natural beauty, inviting you to experience the aura of the past. Rao Jodha established the city in 1459 A.D., and it continues to treat visitors with the grandeur of the past by providing a variety of sightseeing options in Jodhpur.
10 Places to Visit in Jodhpur
1. Umaid Bhavan Palace
The Umaid Bhavan Palace is one of India's most recently built structures. As a result, it is well-known for its designs and architecture, which draw many tourists to Jodhpur. This palace, which is located within the city limits, reflects Jodhpur's princely age. Umaid Bhavan Palace is currently divided into three parts, one of which is still owned by the Jodhpur royal family.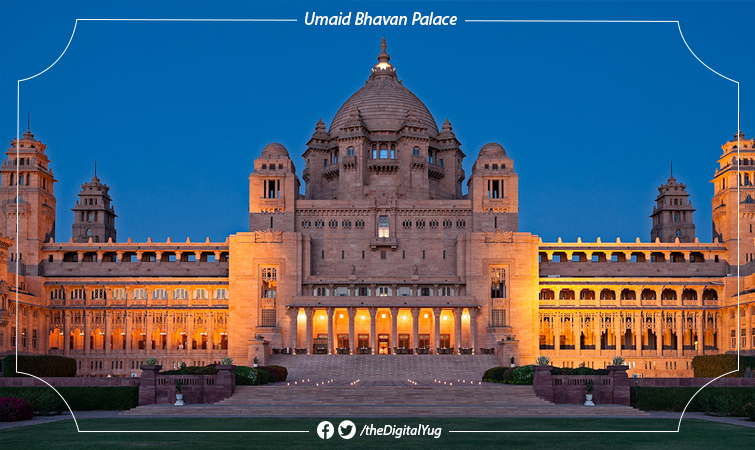 The other two have been converted into heritage hotels, renowned for offering a rich royal experience to its tourists, and the other is a museum that displays royal-era paintings. The palace and its surroundings are thought to have been built with great skill. The best thing to do here is to focus on the specifics of this masterpiece. As a result, this location should be on every tourist's list of places to see in Jodhpur.
2. Bishnoi Village.
It is a small village in Rajasthan's state Rajasthan known for its cultural activities. It's a popular tourist destination where visitors can enjoy activities such as Camel Trekking, Desert Excursions, Cane Spotting, Village Walks, and much more. The key reason to visit this wonderful destination is for the art and handicrafts, as well as other artistic activities.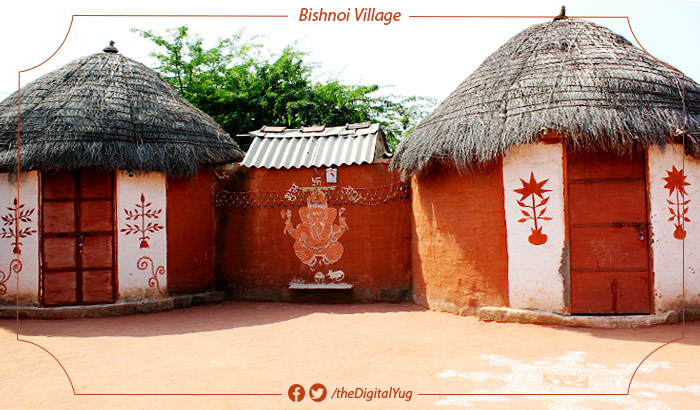 Excellent Safari tours and other private tours are just a few of the reasons why so many people come to this location. You can live in luxurious accommodation amid a traditional village lifestyle and have some once-in-a-lifetime experiences.
3. Flying Fox
The Flying Fox, one of Jodhpur's most popular tourist attractions, is a small adventure park where you can try your hand at various exciting activities.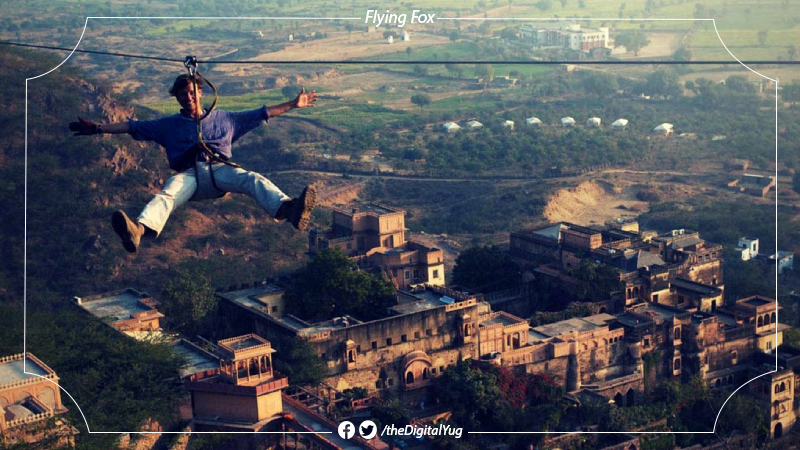 The park is dedicated to making you feel the fear of heights by ziplining, rock climbing, rope walking, and the flying fox. The place, which is close to Mehrangarh Fort and offers some of the best views from high above, provides you with a panoramic view of the entire blue city.
4. Balsamand Lake
Balsamand Lake is located on the Jodhpur-Mandore highway, just five kilometres from the Jodhpur district. As a result, any tourist visiting Jodhpur can easily reach this destination. Balsamand Lake was built artificially in 1159 AD by Balak Rao Parihar and has since become a popular tourist destination in Jodhpur. This lake was once a water source for Mandore's villagers, but it has since been converted into an artificial lake.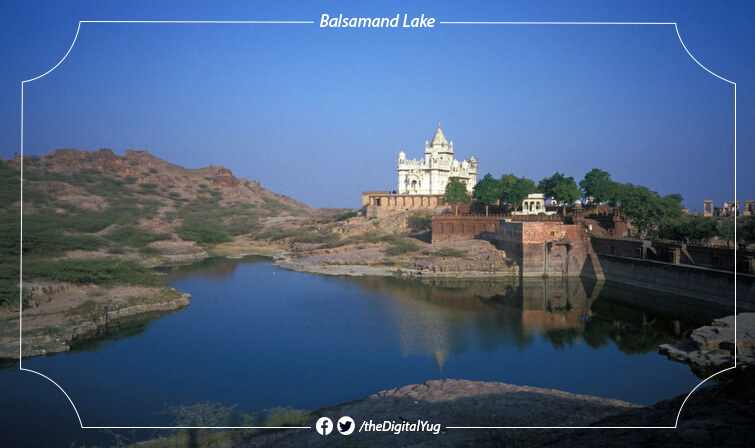 It is surrounded by lush greenery, which adds to the charm of the place. It is embellished with a captivating royal pathway that adds to the lake's natural beauty.
5. Umaid Heritage Art School
The Umaid Heritage Art School, which focuses on traditional and modern artworks, is one of the most famous places to visit in Jodhpur.
Not only will you be able to marvel at different exquisite artworks, but you will also be able to try your hand at various techniques that have been used in their creation for centuries. You will have the opportunity to try various activities, from sketching to drawing, and learn about how ancient people did it.
6. Chamunda Mata Temple
Built-in the 1400s, the Chamunda Mata Temple has been attracting visitors and ancient architecture lovers for ages.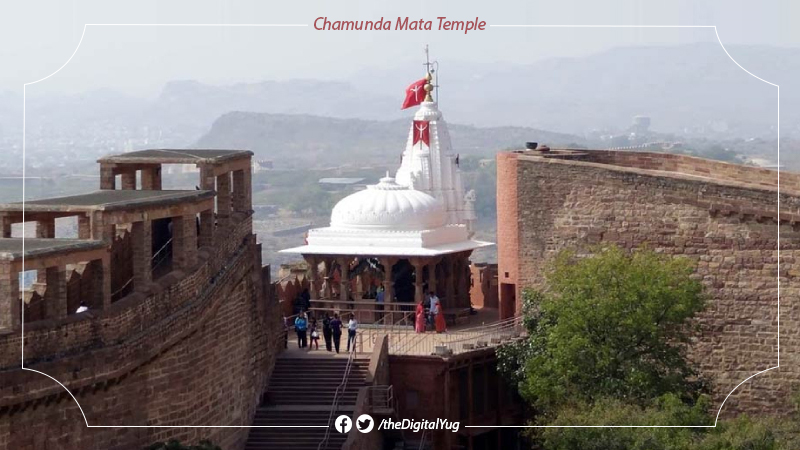 This temple, which is high on a ridge and overlooks the breathtaking panoramic views of Jodhpur, is considered one of the most beautiful places to visit in the city. The temple is thought to be protecting the city from an age-old curse by overlooking the entire city, so locals flock here every morning and evening to seek blessings.
7. Sardar Market
Sardar Market is a well-known shopping destination in Jodhpur & is located next to the Clock Tower. The shops in this market have everything from handmade clothing to leather goods, as well as jewellery and paintings, all of which can be purchased at lower prices.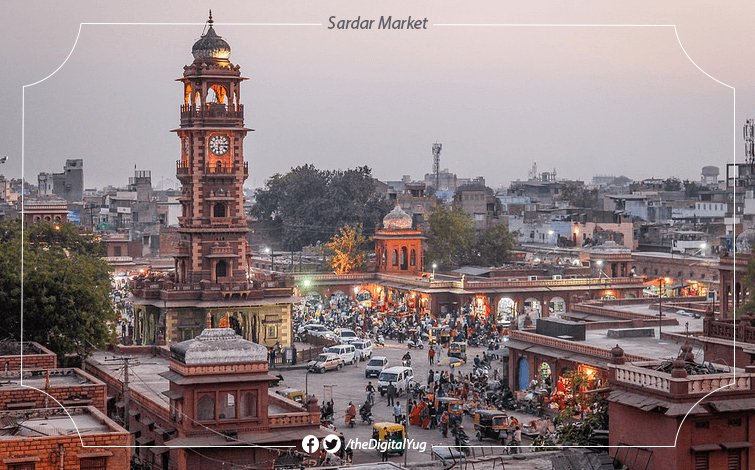 In addition to stores, the market has a range of rooftop cafes with views of the Mehrangarh Fort. Small food shacks open up at night, brightening up the market's busy streets and serving regional snacks.
8. Mehrangarh Fort
Without a doubt, Mehrangarh Fort is one of the best tourist attractions in Jodhpur, as it is the most visited by visitors. As a result, it is at the top of the list of things to do in Jodhpur. This royal residence, which was once one of the city's most magnificent palaces, is now a museum dedicated to Jodhpur's rich culture and heritage. It is one of the country's largest forts, with many mahals within its walls.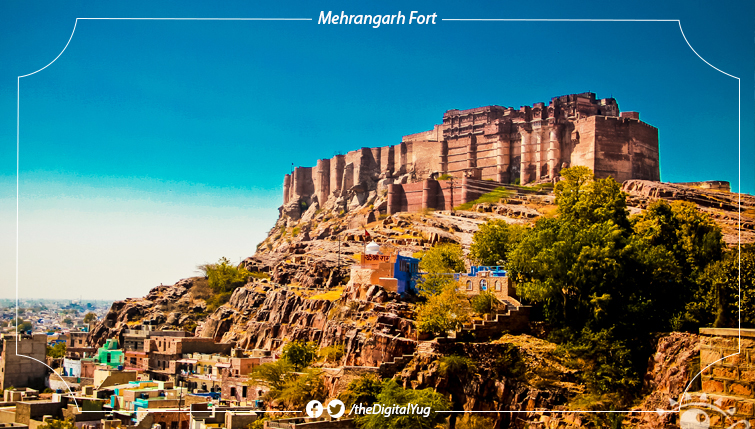 This mighty fort is regarded as a work of architectural genius and is thus Jodhpur's most visited attraction. The fort's complexities and architectural splendour are enough to captivate visitors who come to see it. It is situated on a hilltop about 410 feet above the city and provides a magnificent view of the Blue City. The fort is an emblem of Rajasthan's glorious princely period and the city's rich culture.
9. Osian
Osian, located 65 kilometres north of Jodhpur and surrounded by dazzling sand ridges and villages, is well known for its Hindu and Jain temples and is known as the Khajuraho Rajasthan due to the sensual figures on the temples.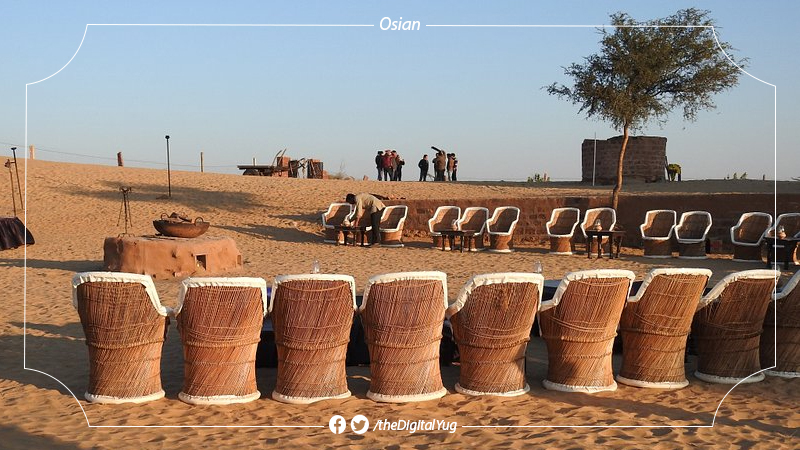 From the eighth to the twelfth centuries A.D., Osian was an important trading centre on the Silk Route. It was also a significant travel site during the Gurjara Pratihara administration, which ruled much of northern India from the sixth to the eleventh centuries and was known as Upakesapura.
10. Khimsar
This exceptional sixteenth-century Khimsar Fort, which is one of the most beautiful places to visit near Jodhpur and offers experience following an invigorating history, is located on the edge of the Great Thar Desert.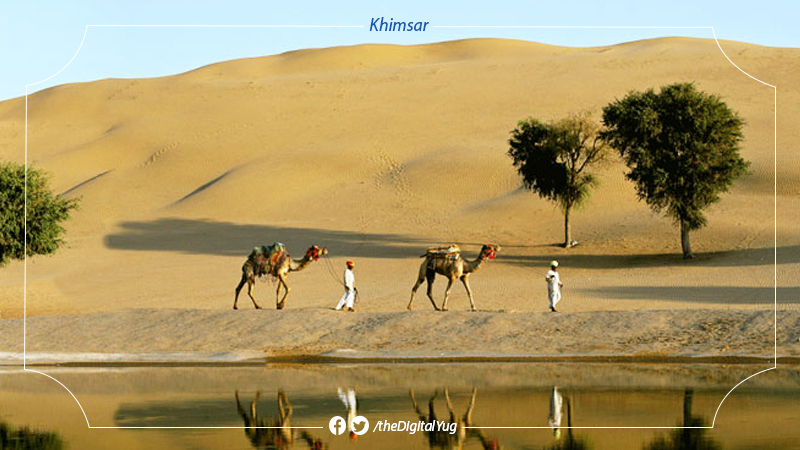 When you walk around the bulwarks and look at the battle-scarred dividers, you will see several years of history unfold. As you sip tea on the porches, you realize the beauty of being surrounded by areas of land covered in lush green greenhouses.
The 'NATIONAL GRAND HERITAGE AWARD FOR EXCELLENCE' has been bestowed upon Khimsar Fort, this being the most noteworthy acknowledgement presented upon any legacy property by the Department of Tourism, Government of India.
Conclusion
Jodhpur, Rajasthan's second-largest district, is also known as the Blue City. The name is apt because most of the architecture – forts, palaces, temples, Havelis, and even houses – is constructed in vibrant blue hues. The stout fortifications that tower over this majestic city add up to a display you once-in-a-lifetime landscape of Mehrangarh's mammoth, formidable fortress dominate a rocky hill, with the fortress's eight gates leading out. The new city is situated on the outskirts of the structure. Jodhpur is also renowned for the Marwari or Malani horses, which are a rare breed found only in Jodhpur. Visiting Jodhpur is a once in a lifetime experience for sure.