Plan Your Next Solo Trip in these Places and Thank Us Later!
Almost every one of us likes trips and travels. Although travelling in a group or with your family and friends feel great, but a solo trip has its charm and happiness. A solo trip offers you a fantastic opportunity to enjoy your own company. The best part is you have the autonomy to choose where you want to go. So, if you are also fascinated by a solo trip but don't know the ideal places, this article is for you. In this article, we will tell you the top destinations for your solo trips.
Best Solo Trip destination Ideas
Iceland:
Iceland is a fantastic place for your first solo trip. The land of mesmerizing waterfalls, rainbows, and other landforms will make you overwhelmed. The site is a land of fluent English speakers. Therefore communication problem is solved if you know English. Also, Iceland is one of the most peaceful and the safest country. All these features make it an ideal place for your solo trip. Let's look at the places that you should not miss in Iceland:
Gulfoss waterfall: This picturesque waterfall making its way to River Hvita will give you goosebumps. The view of the water falling through a two-tiered staircase and displaying a vast cloud of spray and mist is enchanting.
Kerio, the volcanic crater lake: This volcanic crater lake offers you a marvellous view. Walking down the hill and around the cater, you can click some of the best photographs.
Fjaorargljufur: A massive Canyon that is believed to be 9000 years old is an amazing panoramic landscape. The sheer walls and winding water offer a breathtaking view.
Husawik: Amazing scenery, geothermal springs, wildlife, whales, and golf Courses at Husawik in the North of Iceland make it a must-see destination.
Vatnajokull: It is a vast glacier lagoon that offers Glacier hiking from May-Sep. It is a perfect choice for exploring Diamond beach and photographic sights.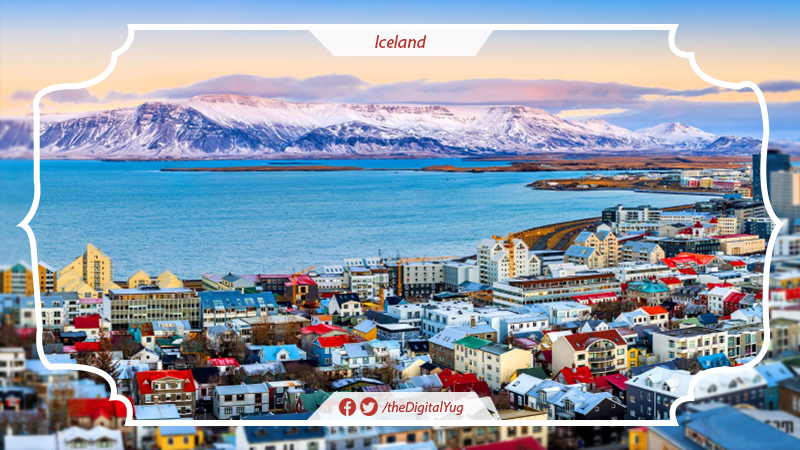 New York:
This city that never sleeps, New York, offers you amazing museums, Selfie parks, Bridges, delicious cuisine, and much more. Let's look at the list of places that you should visit in New York.
Niagara Falls: Niagara Falls is the major tourist destination in New York. Made up of three waterfalls and lying between USA-Canada Border, this stunning waterfall has the highest flow rate. The beauty of the falls, the boat ride, and the nearby attractions like RV Resorts, National parks, etc., make this place one of the coolest places for a solo trip.
Finger lakes: The central wine-producing area of New York, The finger lake region is another major tourist destination. The place is an amalgamation of 11 lakes which offers beautiful scenery. You can also visit two nearby museums: The Strong National Museum of play and Glen H. Curtis Aviation Museum. You can also enjoy activities like Biking, hiking, boating, fishing, etc.
Saratoga Springs: Famous for its horse racing, this beautiful town offers you golf courses, swimming pools, hiking, skiing, a picnic spot, and most importantly, Horse Race at Saratoga Race Course.
Cooperstown: the major attraction for all Baseball lovers, Cooperstown is home to the National Baseball Hall of Fame and many museums. You can also explore the nearby Fly Creek Cider mill famous for sweet treats and old-fashioned apple cider.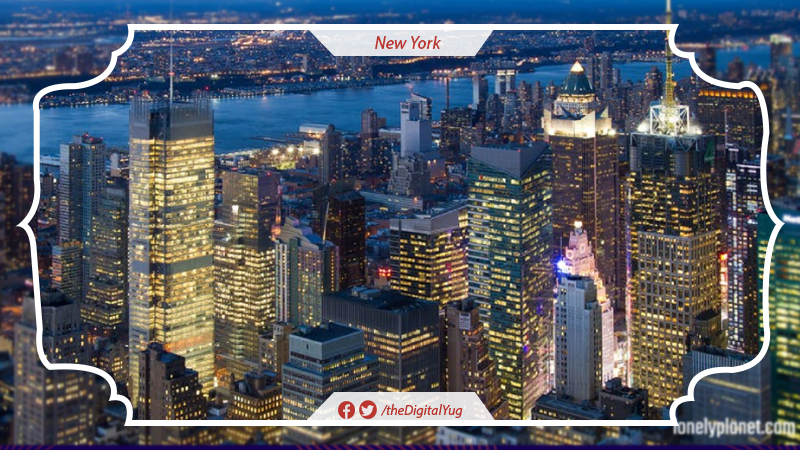 Paris, France:
Another amazing place for your first solo trip is Paris, France. The city of love offers you well-renowned museums, bookstores, cafes, and much more. Paris has a lot of worth-visiting places, but here are some of the best places for your solo trip in Paris, France:
Eiffel Tower: one of the most famous places in France, the Eiffel Tower is named after Gustave Eiffel. It has given a distinct identity to not only Paris but the whole of France. You can have a fabulous view of the whole city from the first and second floors of this tower.
The Louvre: This museum, also called a royal fort, is one of the most lavish museums in the world. You can witness the antiquities of Egyptian, Orientalist, Islam, Greek, and Roman culture. The paintings, sculptures, art, Leonardo Da Vinci's Mona Lisa, Michelangelo's dying slave, and much more will take you back in history.
Notre Dame Cathedral: Notre Dame Cathedral is a famous Roman Catholic Church. Gothic architecture, wood carvings, internal décor, the frontcourt 'Parvis De Notre Dam' are the major attractions of this Cathedral.
Arc De Triomphe: As is evident from its name, this marvellous structure was made in honour of the 19th Century Imperial army. Sculptures, carvings, stunning architecture, Tomb of Unknown Soldier, and a scenic view from the building's terrace make this place a major tourist attraction.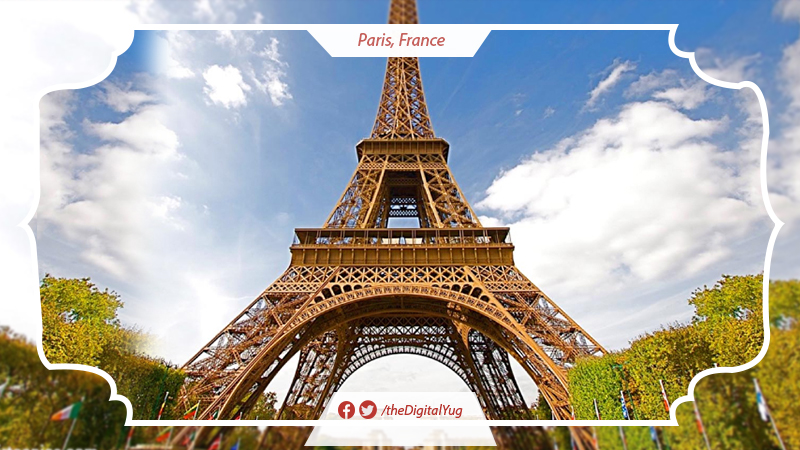 Bali, Indonesia:
A solo trip to Bali is an exciting experience. The rich culture, serene waterfalls, tasty delicacies, surfing experience, motorbike rides, and much more make this place worth visiting. Some of the major attractions of the place are:
Kuta, Bali: This place is one of the best places for beginners in Surfing. Party clubs, bars, some of the finest spas, and budget-friendly Hotels like the Pavilion Resort and Amaya Resort make this place the party capital of Bali.
Uluwatu: Another great place in Bali that you must visit on your solo trip is Uluwatu. This place is famous for epic sunsets and sunset Dance shows. Besides this, Uluwatu is home to some of the best beaches suited for trained Surfers. The nearby Garuda Vishnu Kencana Cultural Park is also worth visiting.
Buleleng: Buleleng is the abode of some of the most laudable waterfalls in Bali. These include Aling Aling, Sekumpul, and GitGit waterfall. You can also enjoy the epic sunsets. The best place to stay in Buleleng at a reasonable price is D'Kailash Retreat.
Gianyar: Gianyar is an amazing place where you will find charming waterfalls like Kompo Lanto Waterfall and the famous Bali Zoo. Orangutans are the major attraction at Bali Zoo. You can also visit the Bali Safari and Marine Park here.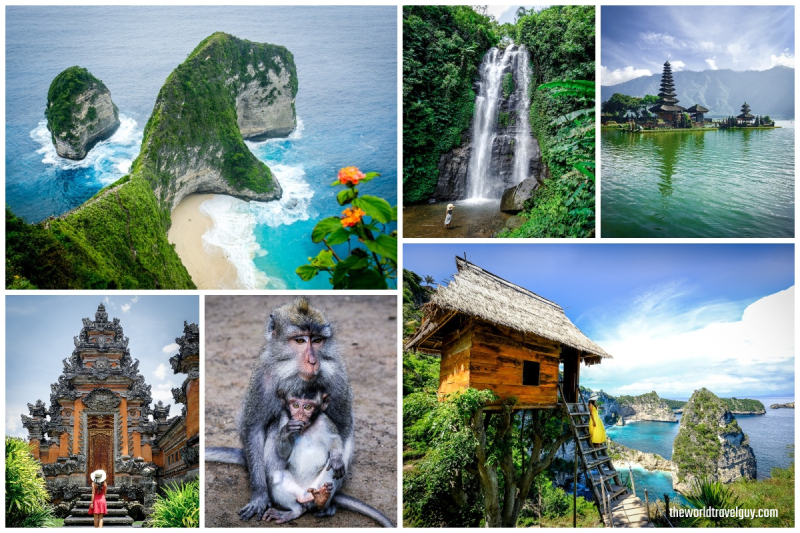 Bottom Line
In this article, we saw some of the most amazing places for your first solo trips. So next time when you decide to go for a solo trip, don't forget to consider these places.