Top 7 Cities to Visit in Jharkhand: The Land of Forests
The world has known Jharkhand for a long time as home to tribal people. But, people often forget about the forests in which these tribal people dwell. Forests are the beauty of Jharkhand, which also provides livelihood to many. It is a gift in the form of such beautiful nature from God that only a few can see.
There are places in this forest land that can mesmerize anyone's eyes. Jharkhand is blessed with hills, mountains, and waterfalls, making this place perfect for a holiday for nature lovers and wildlife enthusiasts. So, if you have not decided where to land yourself and where to visit in the land of forests, the list of must-visit places is given below and might help you in spending a good vacation.
7 Top Cities to Visit in Jharkhand
1. Ranchi
Ranchi is the capital of Jharkhand and one of the most beautiful places to be in Jharkhand as it gives you a serene view of some of the best dams and waterfalls. Ranchi is known as "the Manchester of the East" as it accounts for 18% of national mineral production. Many places in this city give you breathtaking views of surrounding mountains, waterfalls, and valleys.
Some of the famous tourist attractions are:
Pahari Mandir
Patratu valley and dam
Dassam falls
Panchgagh falls
Getalsud dam
Birsa Munda biological park
Jonha falls
Rock garden
JSCA stadium
Crocodile park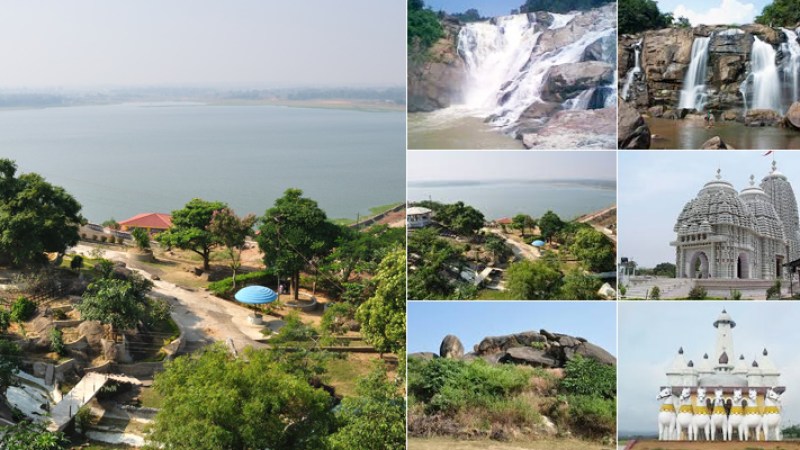 These are some interesting and exciting places, and we can bet you will find even more exciting places if you visit Ranchi. Once you reach Ranchi, you will be delighted to see street foods that make mouth watery with their aroma and flavours. If you are one of the foody guys, then 'Doranda market' is heaven.
2. Jamshedpur
The next promising place to have fun and enjoyment in Jharkhand is Jamshedpur. It is the Steel City of India because of the large production of steel. This place offers you numerous attractions which might be amusing because of its history. Jamshedpur is named after Indian pioneer industrialist "Jamsetji Tata". He established Jamshedpur and Tata group, India's biggest conglomerate company & is the largest city in Jharkhand and surrounded by dense forests and tourist attractions.
Some of the attractions in Jamshedpur are listed below:
Jubilee park
Dimna park
Dalma wildlife sanctuary
Rivers meet
JRD Tata sports complex
Sir Dorabji Tata park
Sakchi masjid
Hudco lake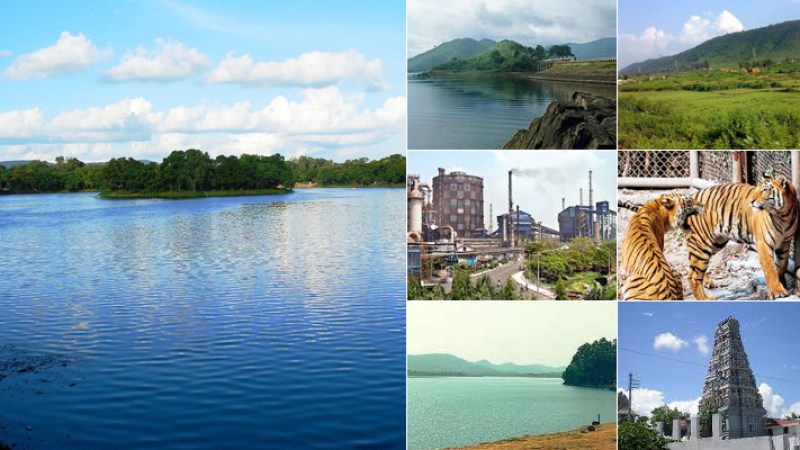 3. Deoghar
Deoghar is must visit place if you are in Jharkhand and a devotee of Lord Shiva. This place is magical if we were to explain it in one word. Lord Shiva has blessed this city with natural beauty and one of the 12 'jyotirlingas' present in India. This jyotirlinga is widely considered divine and holy all around the world. Many across the globe visit this religious hub in the 'Savan' month.
Some important sites in Deoghar are:
Trikut pahar
Babadham temple
Basukinath temple
Ropeway at Trikut
Mayurakshi river
Nandan pahar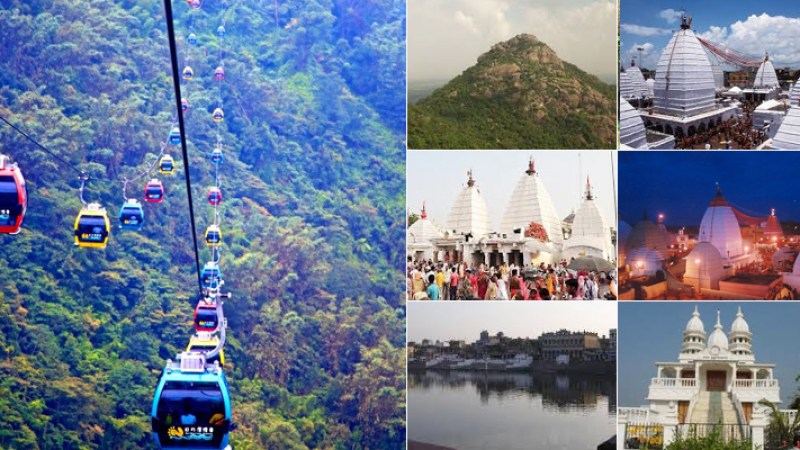 4. Dhanbad
It is also known as "the Coal Capital of India" because it has one of the largest coal mines in India. It has a fast-growing population, many good infrastructures with a bit of IT sector. It has a very iconic institute, i.e., the Indian School of Mining (ISM), which has students from every country eager to explore more in mining. People only look at the black colour of coal and predict that nothing is in Dhanbad, but few places might change their thinking.
Here are the places:
Maithan dam
Shakti Mandir
Bhatinda fall
ISM
Topchanchi lake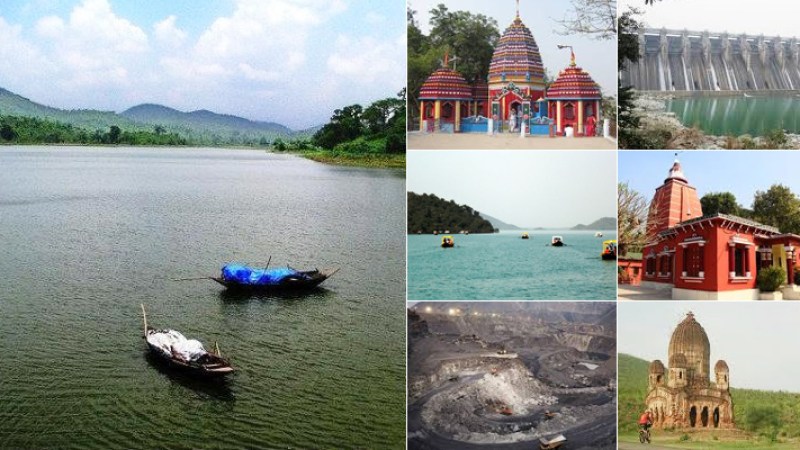 5. Bokaro
Bokaro is a city with greenery, lakes, and parks & was the centre of the industrial revolution in the 1960s and 70s. Because of the natural resources present in the city, it turned into an industrial hub.
Check out some of the exotic places below:
Garga dam
Bokaro steel city
Jawaharlal Nehru biological park
Chas
Aaiyappa Mandir
City park
Boating point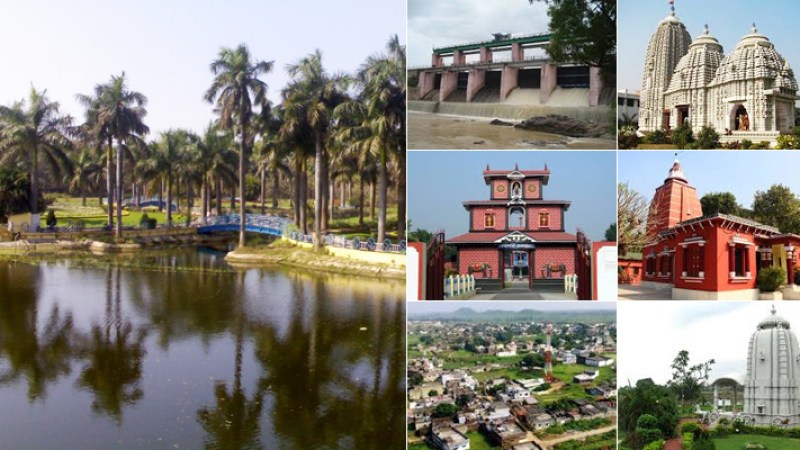 6. Giridih
Giridih is famous for its green forests, which plant many exotic trees like Sal tree, bamboo, Mahua, Semal, etc. It is known as 'Land of the Hills'. Giridih offers many pilgrimage sites to Jain people, so it is called 'Land of Jain pilgrims. Beautiful scenery from the top of the mountains and dense forests below steal your heart.
Some of the famous destinations in Giridih are:
Usri falls
Shikharji
Parasnath hills
Harihar Dham
Surya temple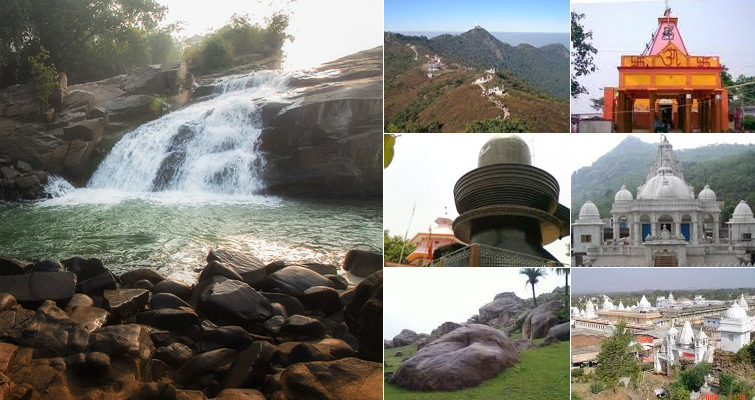 7. Netarhat
The fantastic, majestic, and underrated destination in Jharkhand, Netarhat, is known as "The Queen of Chotanagpur". Every word that I speak now is less when it comes to Netarhat. It has every beauty of nature, from being a hill station to wonderful drive-through forests. It is away from the rush of cities, though it has all the necessary things. There is an advantage of the weather conditions as it is cool throughout the year, one can visit it anytime.
Some places in Netarhat that I found beautiful are:
Netarhat hills
Lodh falls
Koel viewpoint
Upper Ghaghri waterfalls
Netarhat sunrise point
Betla National park
Pine forest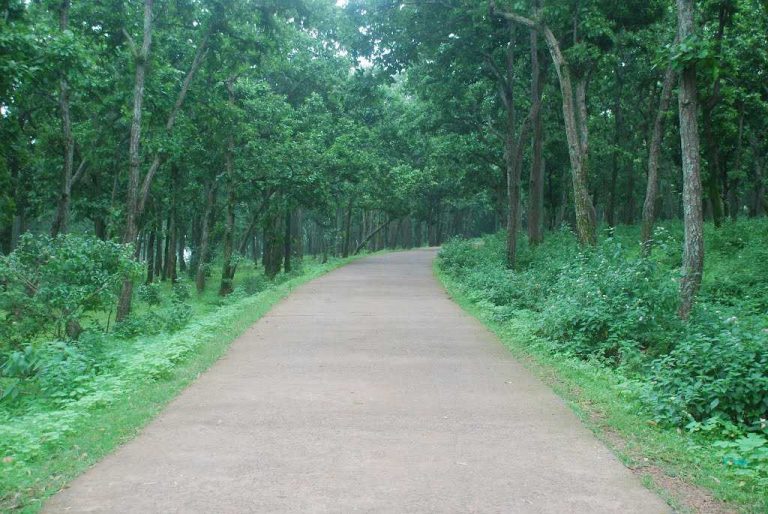 Final Words
So, this ends our list, and I would like to mention that you will find many more places on your own that are more admiring than what I have mentioned above once you get in Jharkhand. Jharkhand is a land that has to be explored more.