10 Top Places to Visit in Jaisalmer: The Golden City of India
Every old city has stories to tell, truth to proclaim, uniqueness to marvel at, and a spirit to live by. Jaisalmer, in Rajasthan, is one such city that provides information about brave rulers and people of the past, tales of unrivalled courage, and an undaunted spirit of keeping us alive and kicking. The city is tucked away in the heart of the famed Thar Desert.
A trip to Jaisalmer is unquestionably a fantastic way to get a taste of India in a nutshell. The vibrant culture, age-old rituals, and fascinating desert festivals are part of a mystical charm that lasts a lifetime. Here are some of the best things to do in Jaisalmer that will leave you with plenty of options for a memorable vacation.
Without delay, let's discuss the top places to visit in Jaisalmer.
10 Must Go Places to Visit in Jaisalmer
1. Jaisalmer Fort
The Jaisalmer Fort is the biggest of all the sights to see in Jaisalmer. It is, in reality, one of the world's largest forts. This fort was founded on the Tirukuta Hill by Rao Jaisal, one of Jaislamer's most powerful rulers & is also called 'Sonar Quila' or 'Golden Fort' because of its position in the golden stretches of the Thar Desert.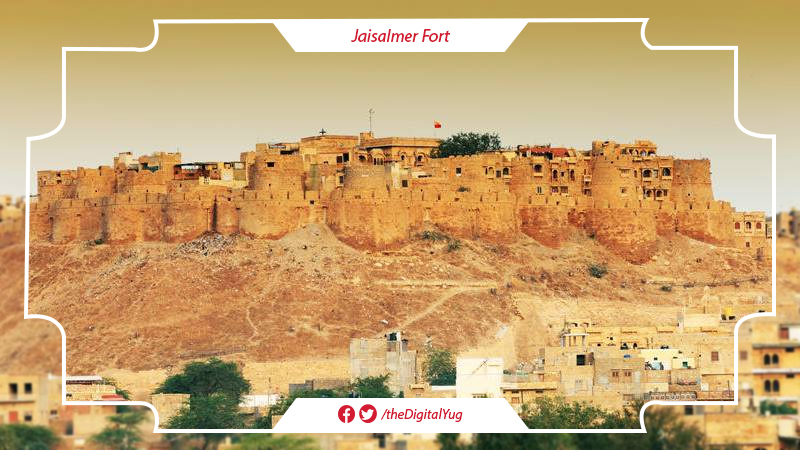 The walls of this 250-foot-tall fort are made of crenellated sandstone and rise 30 feet above ground level. The name "Golden Fort" comes from the golden yellow reflections on the walls that can be seen from afar. The fort's main entrance, which is obscured by a yellowish fog, is a sight to behold. The entrance is made of the highest quality rosewood and is elevated to around sixty feet. Stables and fortresses of former Rajputana pride kings can be found within the fort.
2. Patwon ki haveli
Patwon ki Haveli is an architectural wonder in the city's streets, characterized by intricate carvings and murals. This Patwon ki haveli was built in the 19th century and combined five separate Havelis into one premise. It is made up of a museum of rare objects, furniture, miniatures, mirrors, and a vast collection of paintings, and it was once a popular destination for travellers from all over the world.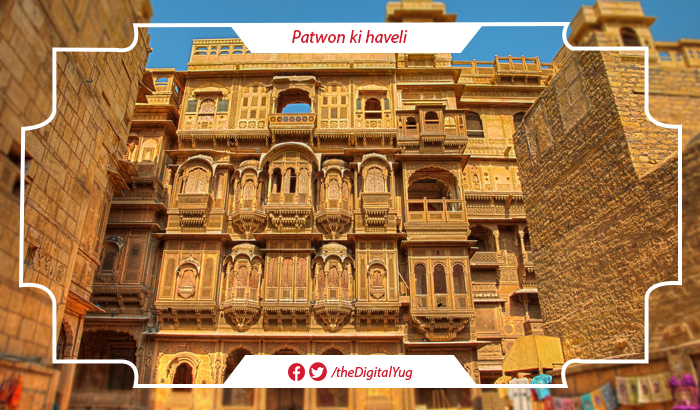 The haveli is also known for merchants' residences who sold gold and silver pieces, including threads for ornamental dresses. It now houses the Archaeological Survey of India's office, which is run by the Indian government as a whole and is one of the best places to visit in Jaisalmer.
3. Sam Sand Dunes
The Sam dunes are one of the most authentic desert dune sites in India, and they deserve to be on your Jaisalmer bucket list. Dunes ranging in height from 30 to 60 meters can be found here, and many visitors enjoy Desert Safaris on camels or jeeps. Sam is 45 kilometres west of Jaisalmer city and can be reached by renting a car. One can stay in one of the many desert camps, mostly built within a 2 to 3 km radius of the dunes.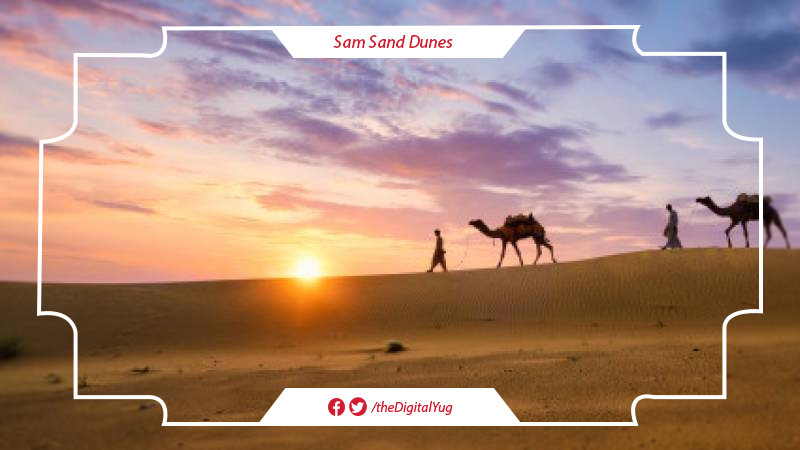 4. Kuldhara Abandoned Village
Kuldhara village, 18 kilometres from Jaisalmer, is regarded as the "ghost village." This village, which has been abandoned for centuries and shows no signs of human existence, is also regarded as Rajasthan's haunted places. However, in recent years, this hamlet has become one of Jaisalmer's most popular tourist destinations.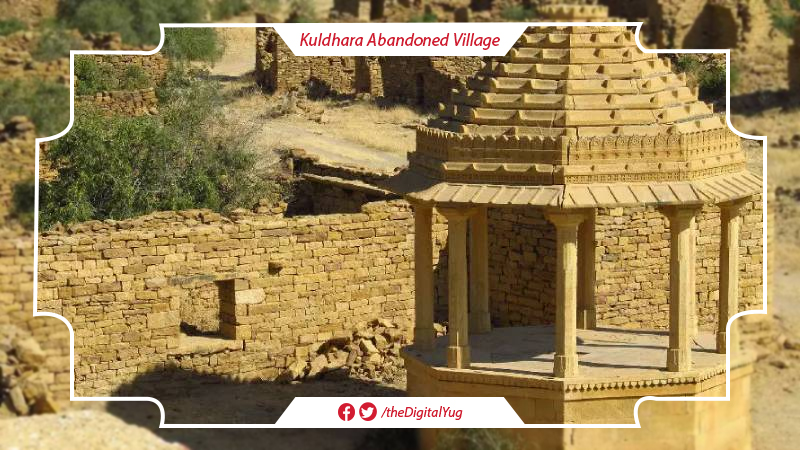 A clan of 85 villages was once home to the Paliwal Brahmins. However, due to a series of unfortunate events, the locals were forced to flee the village within a night. There were also no signs of when or how the villagers left their homes; only suspicions and wild guesses pointed at their invasion into surrounding areas. Since then, there have been no signs of human habitation or other activities in the region.
5. Gadisar Lake
In 1400 AD, Maharwal Gadsi Singh, the then Maharaja of Jaisalmer, built this lake. The lake was initially constructed as a rainwater harvesting conservation reservoir, and it served as one of the city's primary water sources in ancient times.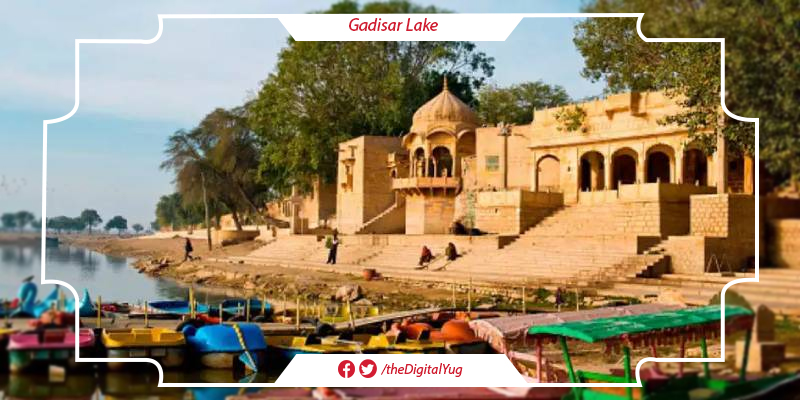 This reservoir, which is named after the Maharaja, has become one of the most famous places to visit in Jaisalmer, with visitors coming globally. It is an idyllic getaway located on the outskirts of Jaisalmer for those seeking peace and tranquility of mind away from the hustle and bustle of city life.
6. Tanot Mata Temple
The highly revered Tanot Mata Temple, which was established in AD 847, is thought to be Goddess Hinglaj Mata's incarnation. The miraculous temple is near Longewala & was a battleground during the Indo-Pak war from 1965 to 1971.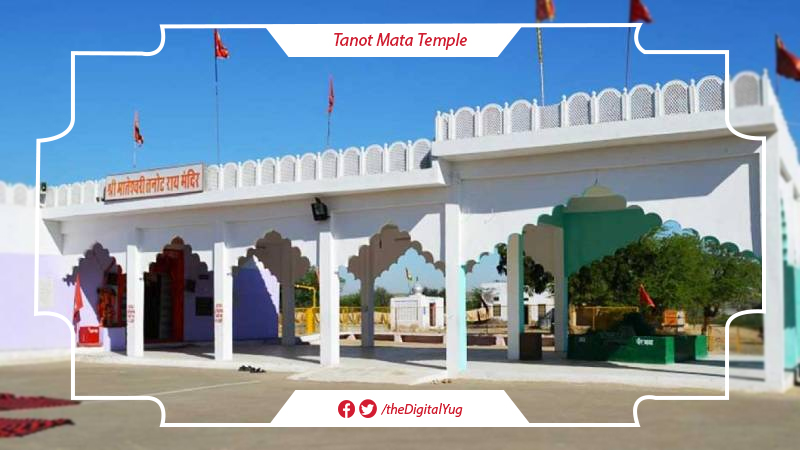 Jawans stationed near the temple tell mystical stories about the temple. The way the temple remained untainted and the soldiers alive despite Pakistan dropping over 3000 bombs, for example, is a fascinating story.
7. Khuri Sand Dunes
Khuri dunes are a popular tourist attraction on the outskirts of Jaisalmer. Among the best places to visit in Jaisalmer to see how people live in the desert is the Khuri village. At Khuri, you can see several muds and straw homes. The exterior decorations on these houses are stunning.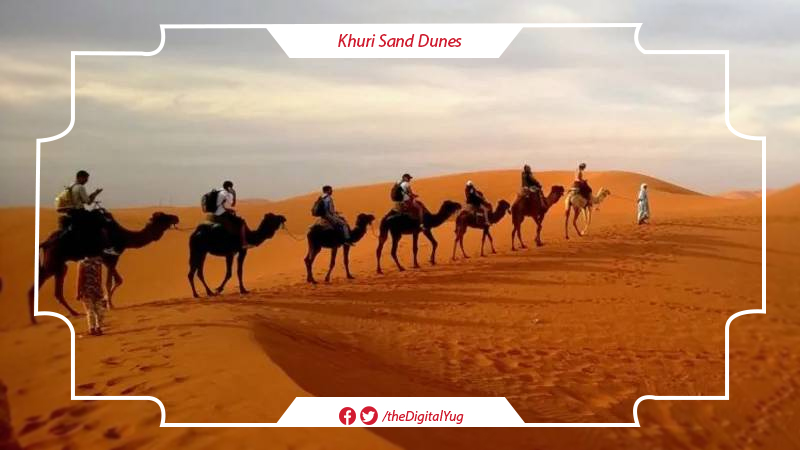 Camel riding is one of the key activities in this village, and you can ride a camel across the wide expanses of the desert outskirts while visiting. The dunes' crests and troughs will captivate you. Some dunes scale dizzying heights.
8. Salim Singh ki Haveli
This haveli is one of Jaisalmer's most popular tourist attractions. Salim Singh-ki Haveli is a newer structure based on an older foundation. During the early eighteenth century, this structure was built. It was the home of the Mehta family, one of Jaisalmer's most powerful families in the early 18th century. The construction of this haveli was commissioned by Salim Singh, the then-Prime Minister of Jaisalmer.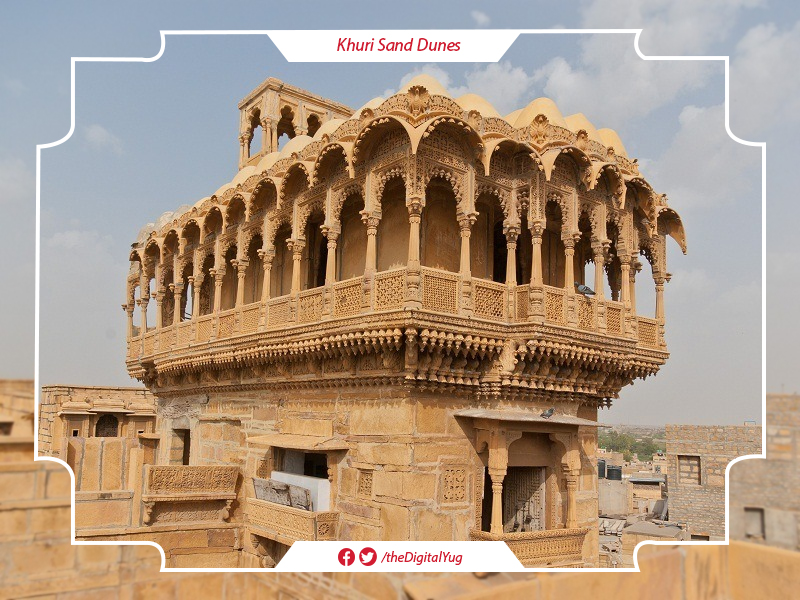 The roof of the haveli is built on the physical shape of a peacock, and it is located near the Jaisalmer fort, giving it a distinct architectural identity. High hills surround the mansion in the background.
9. War Museum
In Jaisalmer, the Indian Army has founded a historical war museum. This war museum, the first of its kind on the western front, tracks the history of the Indian Army and details its inspiring contribution in the 1965 Indo-Pak War and the 1971 Longewala battle, which includes all military operations and other nation-building activities.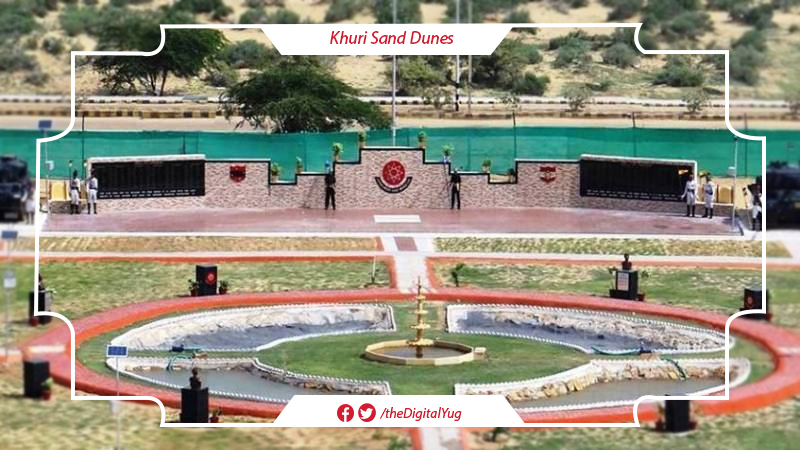 The 'Jaisalmer War Museum' has been built in the Jaisalmer military station to honour the bravery of the Indian Army and to commemorate the sacrifice of its heroes who displayed exemplary boldness and courage during India's wars.
10. Desert culture Center and museum
A place to go if you want to learn more about Jaisalmer's culture and heritage is 'desert culture center'. Artefacts from Jaisalmer's ancient traditions are on display at the Desert Culture Centre and Museum. A visit to this location shows a lot about the region's people and cultures. The museum, which is full of artefacts and cultural objects, also has a collection of rare coins, some of which date back to the middle Ages.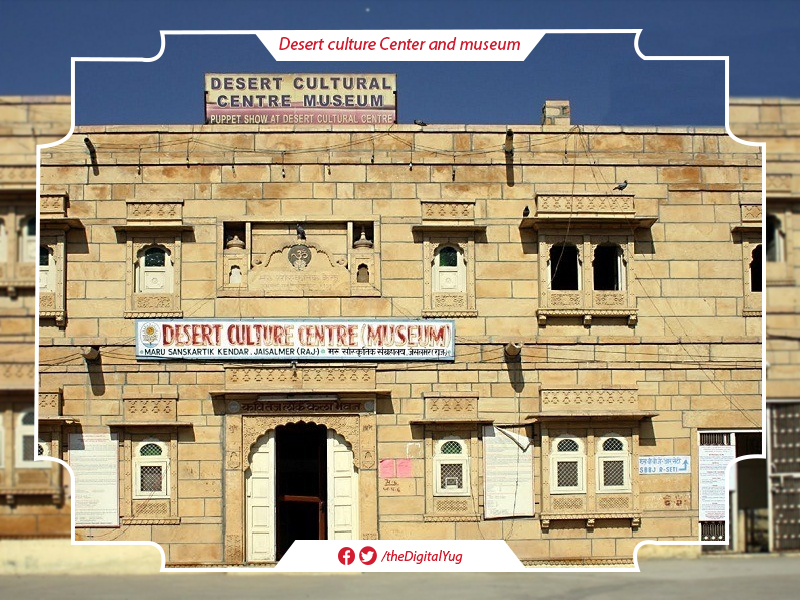 Rare Rajasthani textiles, utensils, and weapons are on display at the museum. There's even a set of musical instruments that aren't used these days. One of the most famous tourist attractions is the 'Karal,' an opium mixing box.
Conclusion
Jaisalmer's bravery and allure are self-evident. Jaisalmer is one of Rajasthan's crown jewels, known for its battle-scarred forts, riot-inspiring colors, chivalric charm, arrogant confidence, romantic honor, and breath-taking dunes. The majority of them are well suited to defining magnificent places to visit in Jaisalmer.