10 Best Places to Visit in Delhi 2021 with Family & Friends
Delhi, the capital city of India, is home to some of the most beautiful places in India. Being ruled by the Mughals and various dynasties of Delhi Sultanate, this city offers you some of the best places in terms of architecture. But being a huge city, it becomes challenging to prioritize your visits. So, in this article, I will tell you ten worth visiting places in Delhi. These places are worth your time and will give you everlasting memories.
Top 10 beautiful places in Delhi:
Lotus Temple, Delhi: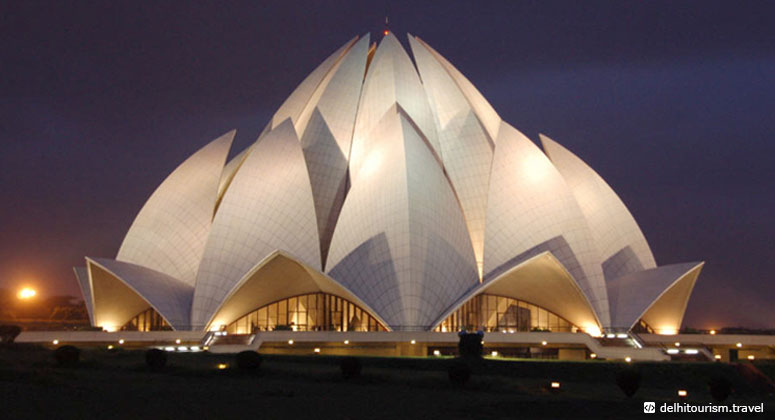 Lotus temple is well-known for its beautiful lotus-like shape. This temple is a true reflector of India's secularism because it is a Bahai temple and symbolizes four religions, namely Jainism, Hinduism, Buddhism, and Islam. The message of Bahai Faith that all people and religions are united is also very noble. Mesmerizing architecture, beautiful gardens, and the rich history of the place are worth exploring. Make sure not to take your mobile and camera because photography is strictly prohibited inside the temple.
Red Fort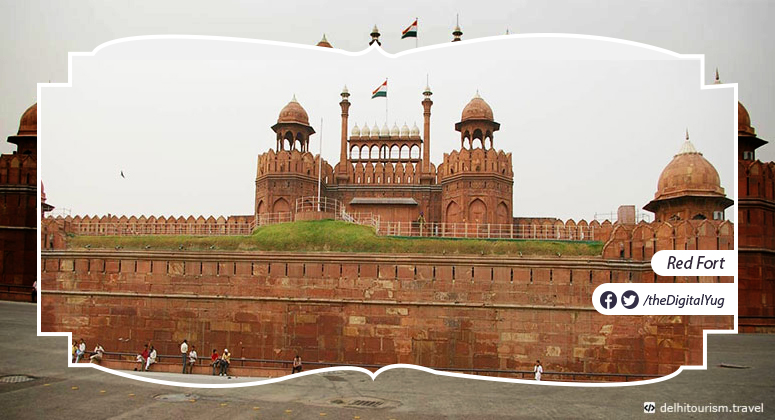 Built by Shah Jahan in 1638, this iconic fort gives a glimpse of the Mughal era and India's freedom struggle. The walls are made of red sandstone; sound and light show in the evening, and outstanding architecture are significant attractions of this fort. This place is also listed on the UNESCO World Heritage site.
The fort has a nominal fee of Rs. 10 and is open between 9 am to 6 pm. Nearby places to this fort to visit are Digambar Jain Mandir, Paranthe wali Gali, and Sees Ganj Gurdwara (which was constructed in the memory of Shri Guru Tegh Bahadur Ji's martyrdom). If you plan to visit this fort, avoid going on Mondays because it is closed on Monday.
Swaminarayan Akshardham temple: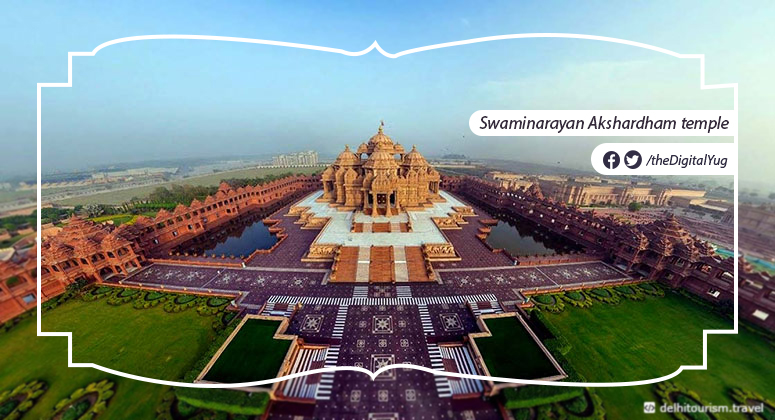 Your trip to Delhi would remain incomplete if you missed out on this beautiful Hindu temple. Swaminarayan Akshardham temple was constructed by BAPS spiritual organization.
Besides a fantastic architecture, this temple offers you a lot of exhibits like Sanskruti Darshan (where you know about history through statues and audio effects), Abhishek Mandap, Neelkanth Darshan (a boat ride taking you through amazing visuals), and Sahajanand Darshan (a documentary that looks like 5D). The theme-based garden and the Sahajanand water show will surely enrich your experience. There is no entry fee, but you have to pay for viewing various shows.
India Gate: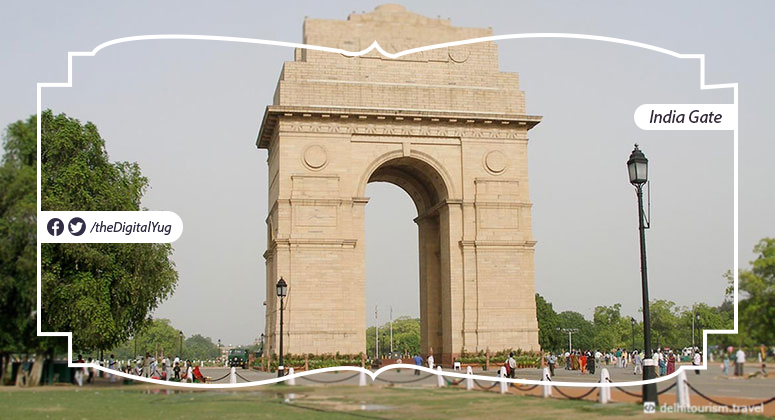 Another major attraction in Delhi is India Gate. Let's look at the historical significance of this place. India Gate was made way back in 1931 by Edwin Lutyens in memory of the first world war and Afghanisthan war martyrs. The evening lights further add to the glory of this gate. If you are lucky to visit Delhi on Republic Day, you can enjoy the prestigious India Gate parade. The garden adjoining this gate is also beautiful. All these features together make this gate a worth visiting site in Delhi.
Qutub Minar: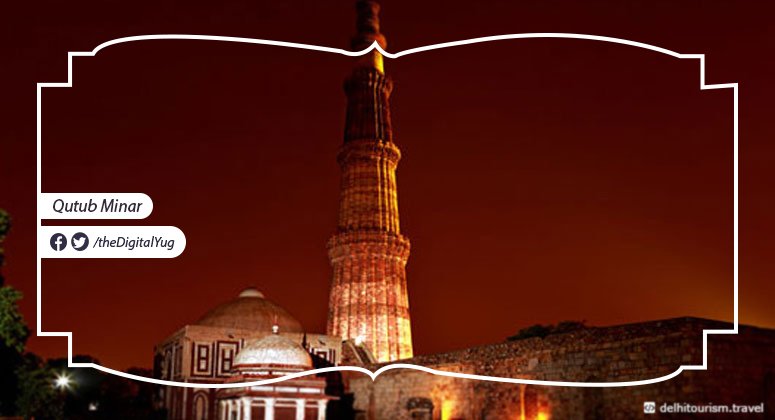 Built by Qutub-ud-din Aibak in 1193, this structure called Qutub Minar has five stories. Adjoining it is a tall brick minaret. Qutub Minar is a beautiful piece of Iranian architecture with detailings of Parso-Arabic and Nagari style. The whole Qutub Minar complex is also a UNESCO world heritage site. Besides this red stone tower stands an iron pillar that is known globally for its anti-rusting properties.
There is a nominal fee of Rs. 10 for adults, and it is free for children below age 15. If you visit this Minar, you can also visit the nearby Chhatarpur temple, which is also very famous. In this temple, you will find a flawless blend of beautiful statues of various deities and incredible architecture.
Jama Masjid: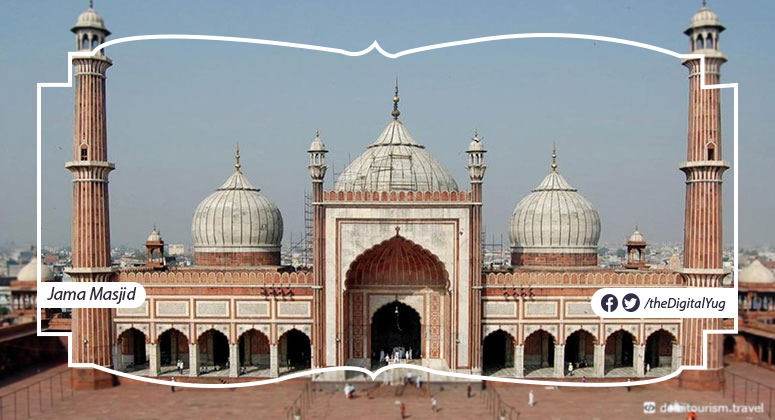 The largest mosque in India has a capacity of approx. 25000 people at a time are Jama Masjid. Shah Jahan constructed the mosque in 1650 has four towers, and you can experience a perfect view of the city from its southern tower.
A must requirement for visiting this place is proper attire (moderate clothes and women should cover their heads). There is no entry fee, but if you choose to click a picture, you have to pay Rs. 200. So better keep your mobile and cameras in your bag.
National Rail Museum: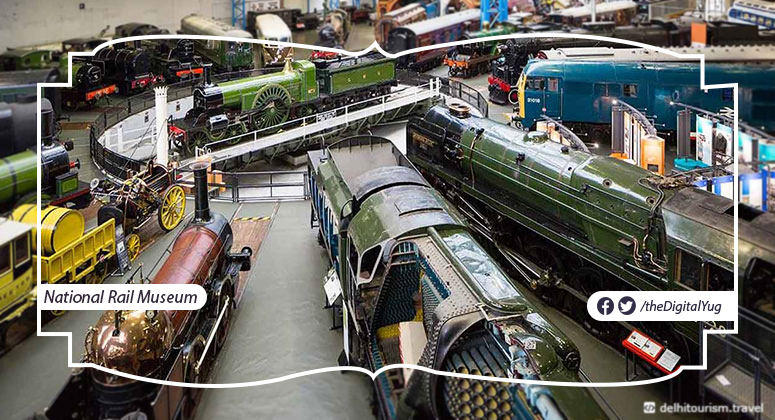 If you are interested in different trains, then this place is for you because it will provide you a plethora of train exhibits. You can witness many things here, including static and working models of Indian Rails, antique furniture, historical photographs, and much more. If you are visiting with kids, you can take them for the ride on a mono toy train. The entry fee is nominal (Rs. 20), but it remains closed on Monday and public holidays.
Rashtrapati Bhawan: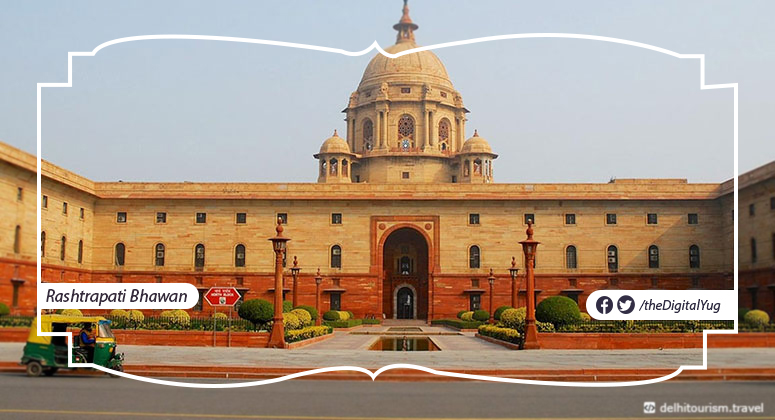 The residence of the President of India, Rashtrapati Bhawan, is an important tourist place because of its magnificent architectural design, beautiful gardens, large open spaces, and a perfect blend of Indian and British architectural style. But only a restricted amount of people are permitted in this Bhawan. But you can always pre-book for an internal visit and obtain a permit in advance.
The beautiful building with four floors and 340 rooms will surely amaze you.
Humayun's tomb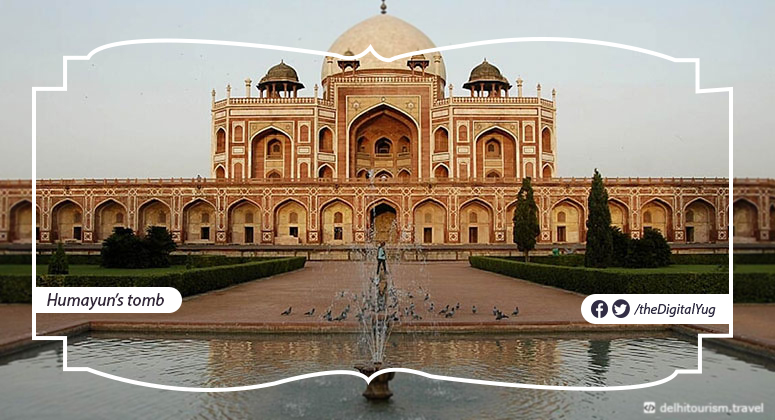 Also known as the Garden of Tombs, Humayun's tomb is a UNESCO world heritage site. It was built in memory of Haji Begum by Humayun in 1570 & also the grave of Mughal emperor Humayun, Dara Shikoh, Hamida Begum, and other royal members of the Mughal dynasty. The red sandstone and the white marble used in the construction of this tomb make this place very attractive.
Iskcon temple: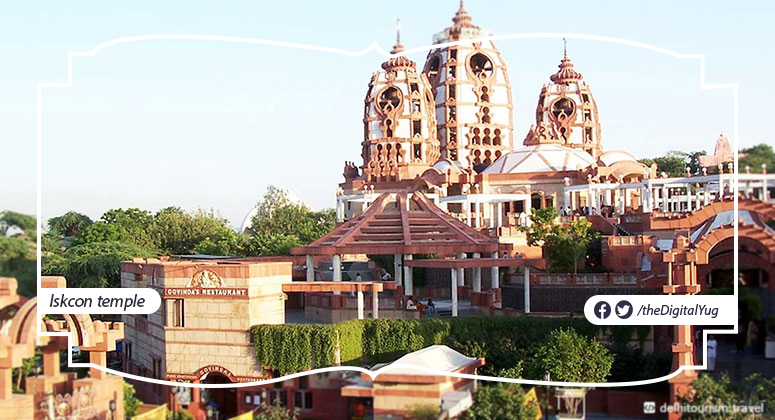 Known for its spirituality, the Isckon temple offers you visuals of the Bhagavad Gita in a colorful manner through beautiful robots and beautiful effects. The place has a plethora of museums that offer you insights into various religious texts. You are lucky to visit this place on Janamashtmi because this celebration invites excellent pomp and show in the temple.
Conclusion:
Delhi, also known as the National Capital Territory of Delhi, is a fantastic place to visit. The places that you can visit in Delhi are innumerable. So in this article, I tried to bring you the ten most beautiful places in Delhi. Next time when you visit Delhi, don't miss these amazing places.