Top 5 Cities to Visit in West Bengal
West Bengal is a state based on India's eastern region and is considered the fourth most populous state in India. It has been a part of the historical region of many big empires and kingdoms over the past centuries. It has a remarkable architectural and natural heritage. Thus, this place holds so much fame and mystical charm till now. Here are few famous places you must explore in West Bengal and have one gala adventurous and unforgettable trip.
5 Amazing Cities to Visit in West Bengal
Kolkata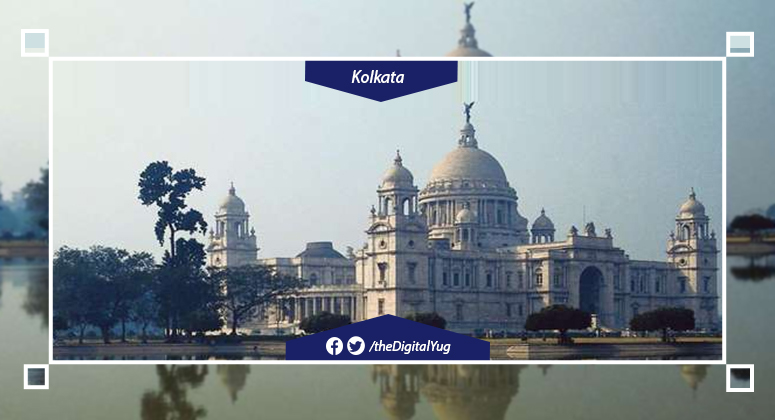 Kolkata, the capital of West Bengal, is officially known by its British name 'Calcutta.' It has bloomed into the "cultural capital of India." Kolkata is appropriately named as "City of Joy" since it holds an expressive representation of love, history, culture, respect, enthusiasm, mystery, and also some utterly delicious food.
Kolkata is undoubtedly a contradictory city full of poorly decayed buildings, and monuments turned into ruins and delightful souls where it sometimes feels that the time has not stopped. However, it still holds some of its parts from the early time. It is also considered the only running tram network in India and even the oldest running electric tram in Asia, which adds to its picturesque appeal.
Kolkata retains all the vital requirements it needs to be one of the finest places to visit in India. Starting from its classic colonial-era architecture to the lush green gardens to archaic museums, from its famous ancient colleges to its bustling nightlife and some fantastic delicacies, the city possesses it all. Several poets, writers, Nobel Prize winners, singers, actors, and film producers had risen from the city.
The most famous places to visit are Howrah Bridge, St. Paul's Cathedral, Jorasanko Thakurbari, Indian Museum, College Street, Victoria Memorial, Eden Gardens, Dakshineswar Kali Temple, Marble Palace Mansion, etc. There are innumerable places to wander and explore in Kolkata.
Darjeeling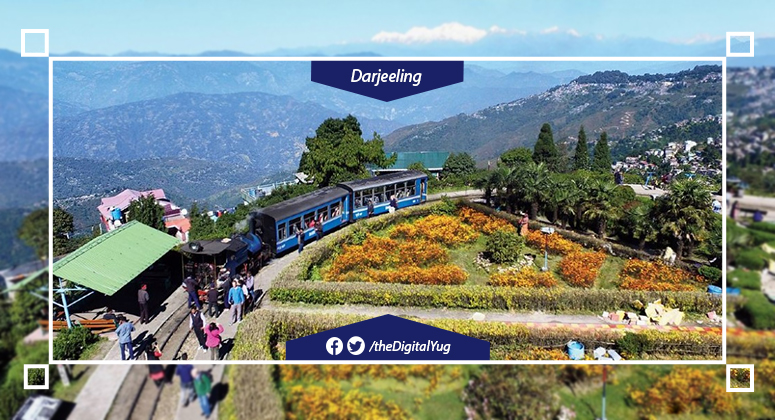 Darjeeling is one of the top 10 hill stations in India and is highly popular for its dense tea gardens. It is the place that gives West Bengal an exclusive existence. The town offers the spectacular scenic beauty of Mount Kanchenjunga, which is considered the world's third-highest peak and has some ancient monasteries, local markets, handicrafts, and is famous for its Nepalese and Tibetan food.
Before the British Raj, Darjeeling was part of the Sikkim and was ruled by Gorkhas from Nepal for a short period, due to which the town experiences a different culture. Darjeeling is beautified with tea estates, birds of different species, British Raj buildings, red rhododendrons, white magnolias, and the Toy-Train facility. Watching the sunrise on the mountain top, which appears like a tiger when it rises, is one of the most famous sightseeing attractions. Activities like trekking, river rafting, and bird watching can also be done.
Many places to explore in and around Darjeeling are Kanchanjunga Moutain, Tiger Hill, Padmaja Naidu Himalayan Zoological Park, Batasia Loop, Neora National Park, Peace Pagoda, Chapramari Wildlife Sanctuary, Sandakphu, and Lamahatta.
Sundarbans National Park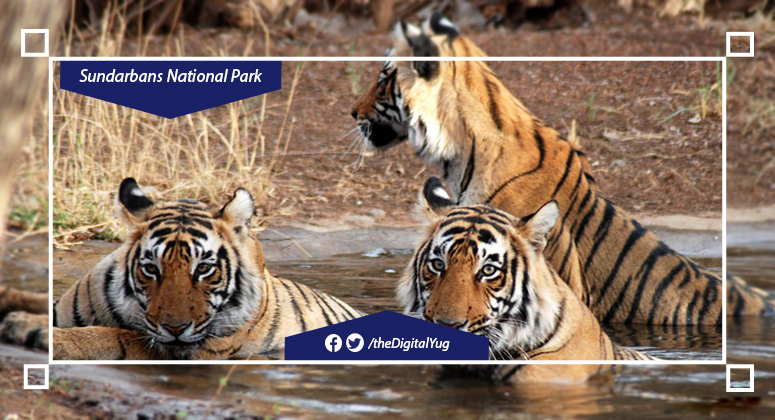 The Sunderbans is considered to be one of the top national parks in India, and its mangrove jungle is the largest in the world. Also, it is a part of the largest delta region in the world. A delta is formed over there by the Ganges, the Brahmaputra, and Meghna Rivers in the Bay of Bengal, which stretches from the Hooghly River in West Bengal to the Baleswar River in Bangladesh. The expansion is over 102 islands, about half of which are occupied.
The Sundarbans is located 100 kilometers southeast of Kolkata and can only be reached by boat. It is home to the most significant number of wild tigers globally and also is one of the last preserves of the Royal Bengal tiger and the ground of a tiger conservation project. It also has plentiful wild animals and crocodile estuaries. Tourists that are on boat rides will undoubtedly be enjoying their most adventurous time and feel it's worth everything. Their singularity lies in their roots which shoot in the upward direction for respiration, especially during water logging during monsoons.
Dooars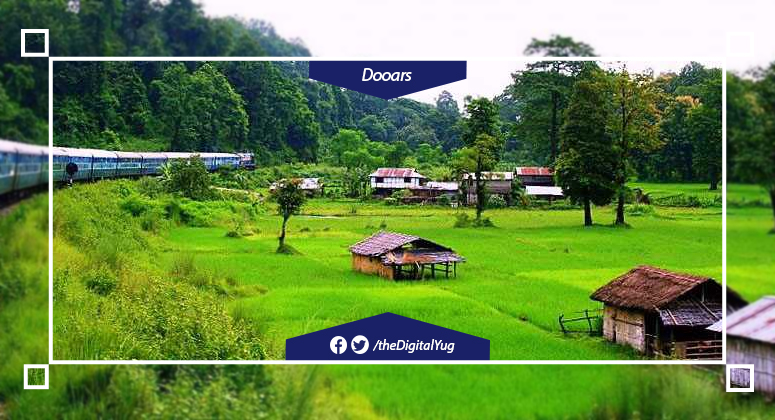 Dooars is the archway to the hill stations of North Bengal and Bhutan. The name 'Dooars' has been derived from the Bengali word 'duar.' It is located at the Himalayan foothills of West Bengal, close to Bhutan, about 680 kilometers north of Kolkata. It is pretty famous for its forests, rich biodiversity, wildlife, tea gardens, the River Teesta, and ethnic people and their culture. Nature enthusiasts and adventure seekers visit a lot in these regions. The best time to visit is from October to May.
It is renowned for its wildlife sanctuaries, where you can find elephants, one-horned rhinos, herds of deer, and reptiles. Also, you can spot various species of birds. The Tiger reserve is an added place of interest. Activities like jungle safaris, trekking, and white water rafting can also be done here. For rhino watching, the best time is March and April when the new grass grows.
The places you visit in Doaars are Gorumara National Park, Jaldapara Wild Life Sanctuary, Chapramari Wildlife Sanctuary, Rasikbil Bird Sanctuary, and Buxa Tiger Reserve.
Kalimpong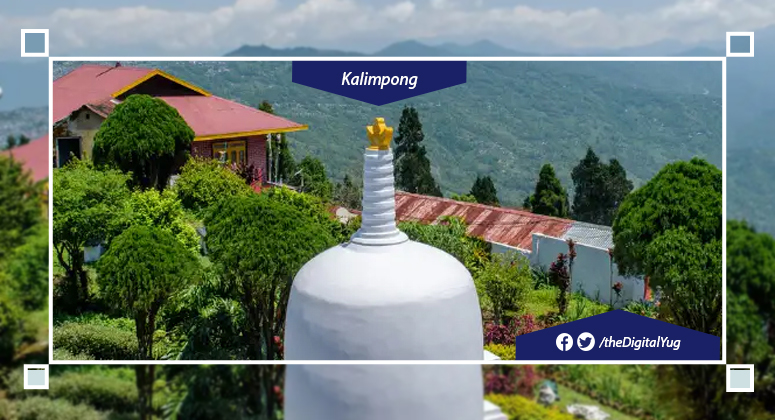 Kalimpong is a lovely tiny hill station located in the northern region of Darjeeling in the state of West Bengal at an elevation of 1250 m. Earlier, it was a royal hill station ruled by the kingdoms of Sikkim and Bhutan during the 19th-century. It has been a notable sight on the ancient Silk Route because of its closeness to the Nathu La and Jelep La passes.
Kalimpong is genuinely a perfect location for nature lovers to experience the scenic beauty and the awe-inspiring glimpses of the Himalayas, and the serenity to gain peace of mind and relax oneself. It is encompassed by high mountains, dense terrace fields, thick bamboo groves, and crystal-clear lakes. It is also considered to be a religious center of Buddhism and has several monasteries which contain some antique scriptures of famous Tibetan Buddhists.
Kalimpong is one of the best tourist places in West Bengal due to its pleasant weather all over the year. Here, it experiences averaging around 20°C during the summers, and in winters, it witnesses temperatures around 7°C and the place covered in mist. Also, you can even visit in the monsoon season since it is a beautiful time to witness the lush greenery.
Paragliding, trekking, and horse riding are must-dos in Kalimpong. The must-visit places that will help you enjoy your adventurous journey are Deolo Hill, Durpin Dara Hill, Mangal Dham, Dr. Graham's Home, Crookety House, Thongsha Gumpha, Mangal Dham, and many other places.
Final Words
So, these were the top 5 cities to visit in West Bengal. There are several fantastic tourist destinations which will give you a lifetime memorable experience and will make you wish to explore the lovely place once again.