5 Best must go Places to Visit in Bangalore
Bangalore, also known as the "Silicon Valley of India," is the capital city of Karnataka and tourists visit the city for its refreshing climate. It is also famous for religious sites, gardens, architecture, and shopping apart from visiting the city for official purposes since Bangalore is also called the "IT Sector of India."
Bangalore is one of the metropolitan cities in India, and it regained several names like "City of Gardens," "the Pub Capital of India," and "the Air-Conditioned City." Indeed, this bustling city has many places to explore, which will captivate you and compel you to make new adventurous memories.
Here are some renowned places enlisted for you to visit when you go for a trip to Bangalore.
Top Places to Visit in Bangalore
Lalbagh Botanical Garden, Bangalore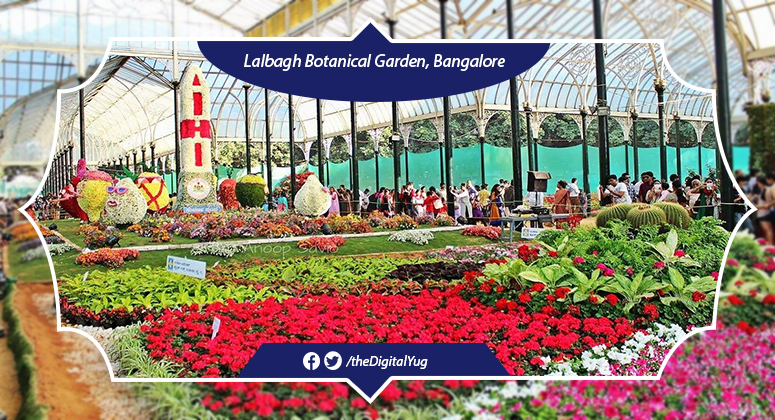 Lalbagh Botanical Garden, located in South Bangalore, is considered one of the oldest botanical gardens in India. It has been a remarkable tourist place in South India which is established several years ago, from the reign of Hyder Ali and Tipu Sultan to the British period followed by independent India.
Lalbagh contains beautiful and unique species of flora, out of which the Sultan imported some from countries like Arabia, Persia, Afghanistan, France, etc., and it persists there. There were flowers which India had never seen earlier since they were exotic.
Even, you will get to witness some exotic birds as well like purple moorhen, the common egret, Brahminy kites, parakeets, pond heron, the Myna, etc.
There is another extraordinary interest which is the Lalbagh Rock. It is considered one of the oldest rocks in the world, which is around 300 years old. It is located in the center of the garden.
Bangalore Palace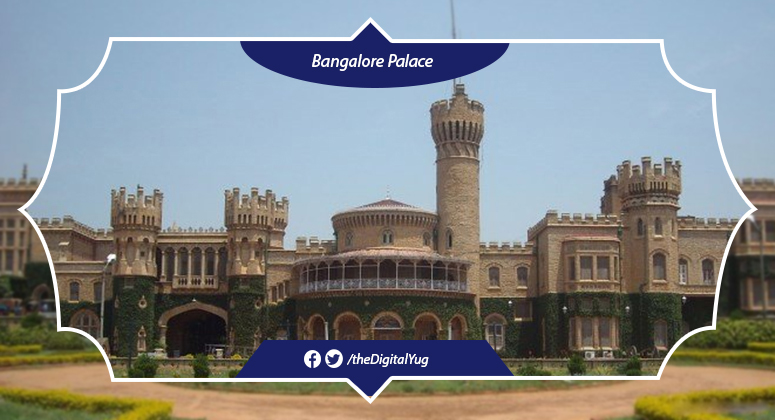 In the 'Silicon Valley of India,' there are numerous historical monuments that persist in Bangalore, which are striking attractions for tourists. One such historical palace from the glorious past is the Tudor-style "Bangalore Palace."
The palace is truly an impeccable example of the extravaganza of Indian history and is popular for its palatial constructions and amusement activities. Several visitors and tourists pay a visit to the palace daily.
It has flashy interiors, colossal courtyards, dignified towers, impressive circling staircases, majestic grounds, and an opulent garden in a glorious representation of royalty. It also has an amusement park which attracts the younger ones as well.
The palace gives us a lavish sense with a dynamic compilation of old-fashioned machinery, imperial relics, trophies won during the hunts, and family photos. It also contains some 19th Century famous paintings, such as the works of Raja Ravi Verma, one of the most famous artists of India.
Also, several concerts and festivals are organized in this palace. Popular artists like Enrique and bands like Guns N' Roses have performed and enriched the importance of this historical place of interest.
Jawaharlal Nehru Planetarium, Bangalore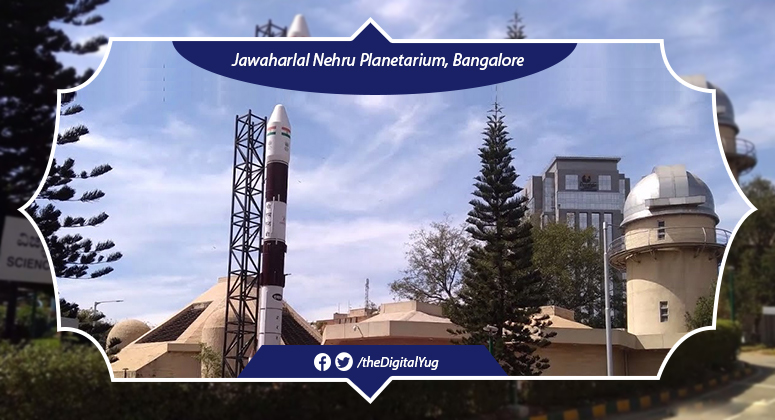 Jawaharlal Nehru Planetarium, governed by the Bangalore Association for Science Education (BASE), is a fascinating hub of astronomy and is a popular tourist attraction. It is a perfect spot for those who are enthusiastic about science and intend to pass on the knowledge of the visible features of earth and space in a stimulating way. It demonstrates all the celestial and scientific phenomena.
Also, the main attraction is Sky Theatre, though several other exciting setups are fun-loaded and imparts education through different activities. Most kids are seen to visit this place since all these things are new and exciting for them. This is the place for the schools to make their educational trips in this planetarium with early bookings.
Cubbon Park, Bangalore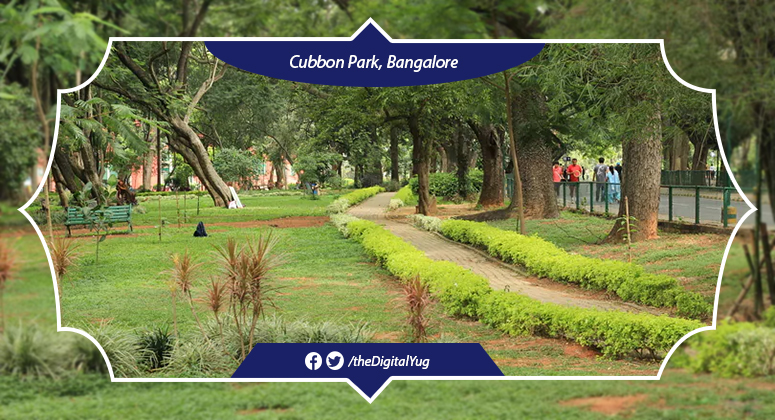 Cubbon Park, also known as "Sri Chamarajendra Park," is an important place of tourist interest that relaxes the mind with its lush greenery all around. It is a historical site of the 'lung' area of Bengaluru city and is situated in the core of the city in the Central Administrative Area. It covers an area of over 300 acres and is a perfect location for nature lovers. This park is named after the Lieutenant-General Sir Mark Cubbon KCB and built by Major General Richard Sankey, the then Chief Engineer of Mysore.
There are more than 6,000 trees on average that maintain a lively environment. Also, there are some significant architectures of the city located here, like Cubbon Park Museum, Sheshadri Iyer Memorial Park, and the Attara Kacheri. Another unique attraction is the Bangalore Aquarium, which is considered to be the second-largest aquarium in India is situated there.
The park was formally re-titled as "Sri Chamarajendra Park," which marked the Silver Jubilee of Sri. Krishnaraja Wodeyar's reign in Mysore State. It is currently under the control of the Department of Horticulture.
ISKCON Temple, Bangalore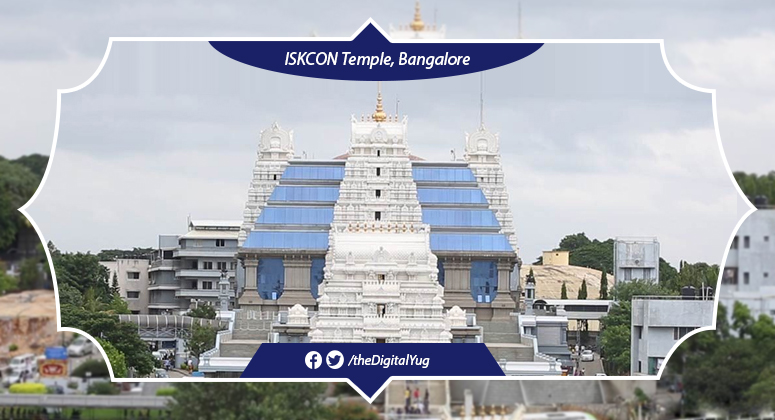 The ISKCON Temple in Bangalore is one of the largest ISKCON temples in the world. It is an undertaking of the International Society of Krishna Consciousness (ISKCON) and is a shrine to Lord Krishna. It is situated in the Rajaji Nagar in Bangalore and is first built by Sri Madhu Pandit Das. In 1997, Shankar Dayal Sharma, the then President of India, inaugurated the temple.
It is like a hub of the cultural complex with temples dedicated to the Deities of Sri Sri Radha Krishnachandra, Sri Sri Nitai Gauranga, Sri Srinivasa Govinda, Sri Krishna Balarama, Sri Prahlada Narasimha, Srila Prabhupada, Bhakta Hanuman, Garudadeva and Founder-Acharya of ISKCON. It is a charitable society to foster Krishna Consciousness globally, as elucidated by Srila Prabhupada, whose learnings are based on Bhagavad-gita and Srimad Bhagavatam.
The ISKCON Temple also has a lecture hall that conducts daily lectures conveyed by the devotees on the Srimad Bhagavatam. It also has an amphitheatre, where several events take place like dance and music programmes, educational conferences, cultural fests, and much more. Over the year, several occasions are celebrated with great pomp and show like Sri Sri Krishna Balarama Rath Yatra, Dol Yatra, Akshaya Tritiya Rama Navami, etc. Several pilgrims and tourists visit the temple.
The temple's interiors are extensive, and the atmosphere has a different holy vibe filled with bhajans, chants, and cool breezes. Every day, hundreds of devotees pay a visit to the temple. It is also well-protected by deferential security personnel and also has CCTVs.
It also has a gift shop of its own, named "Matchless Gifts", which deals with the selling of religious showpieces, scented incense and other holy items. These products are made from natural products, and the profit which the shop gets goes to charitable organizations.