4 Must-Go Places to Visit in Mumbai 2021: Most Famous List
Mumbai, popularly known as "The City of Dreams", is one of the most populated states in India. The city consists of more than 18 million people. It is the capital of entertainment and is renowned for its film cities, sea beaches, heritage sites, and fascinating architecture.
Mumbai holds another name, which is "jewel in India's crown". It is a city of customs, religions, cuisine, and booming business. Though there is an immense distinction between the extremely rich and the absolute poor, It is often told to be the city that never stops.
Here are few places which can help you to explore the city to its fullest.
Top 4 Places to Visit in India
The GateWay of India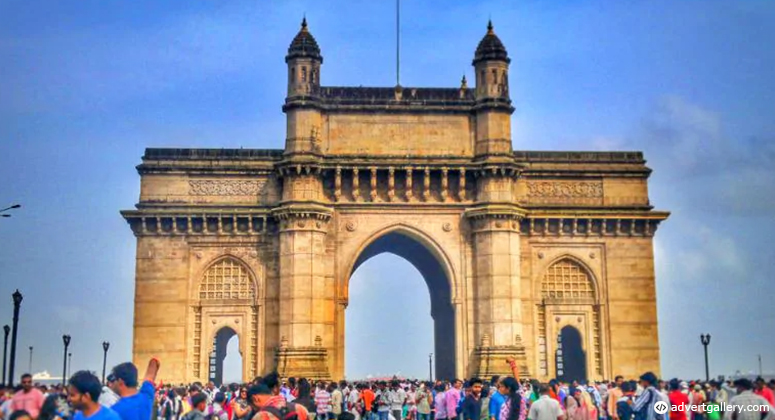 The Gateway of India is one of the most popular landmarks in India and is considered a historical monument. It is situated at the Apollo Bunder seashore area on the banks of the Arabian Sea in Mumbai. It is a 26-meter basalt arch, which connects the structural patterns of victorious Roman archways with conventional Hindu and Muslim architecture. It was constructed to welcome King George V and Queen Mary when they paid a visit to British India in 1911. It was also ironic that the British military had to leave India in 1948 after India's independence from under this same archway.
It has also been one of the most famous gathering spots for tourists and locals in Mumbai. You can just sit and enjoy looking at the ferries and yachts which take off to sea and. Even you can taste the famous and most delicious Bhelpuri from the street food sellers.
You can also visit Colaba Causeway Market, which is at a walking distance of 10 minutes in the southwest direction of Mumbai. It is considered to be one of the cheapest places for shopping, and it sells almost everything you can think of.
Kanheri Caves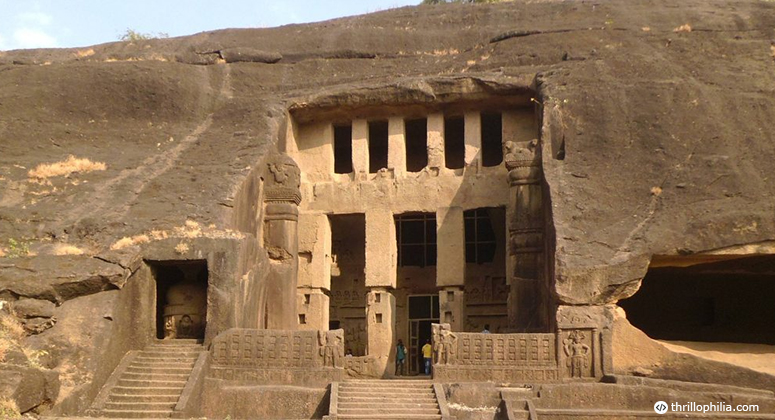 Mumbai, being one of the most advanced cities in India, along with theaters, also has amazing historical sites to explore (Visit Sanjay Gandhi National Park where you can find the Kanheri Caves). It is located on the erstwhile island of Salsette, which is in the western outskirts of Mumbai, basically in Borivali.
This beautiful place is popularly known as 'Lungs of Mumbai' because you will be able to witness the highest amount of greenery and also fresh air. It is a group of monuments and caves engraved out of the basalt composition around 2,000 years ago. You will also find large stupas, prayer halls, and congregation areas inside the one hundred and nine cave entrances. Most of the caves were Buddhist viharas, which means for living, meditating, and studying.
Also, many small waterfalls are created due to the hilly landscape of the caves, which are indeed appealing to your eyes. Around the Kanheri Caves, natural rivers and streams provide spectacular glimpses and superb spots for families to spend the entire day and is a perfect location for picnics.
Marine Drive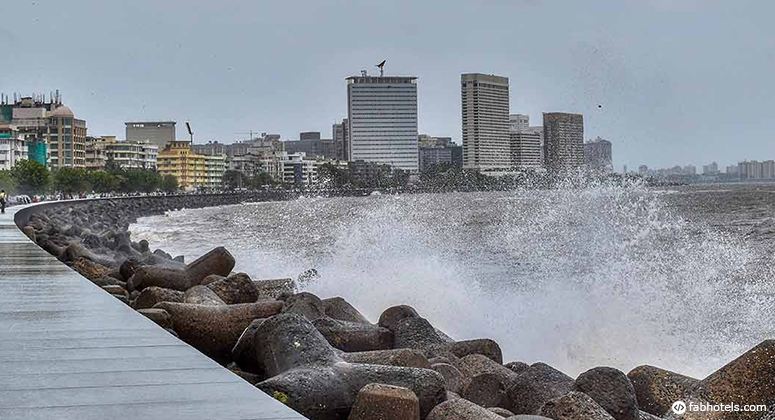 Marine Drive, formally called "Netaji Subhash Chandra Bose Road", is a C-shaped, 3.6kilometre-long boulevard that provides an eye-catching glimpse of the sea coast. It is situated in southern Mumbai; it extends to the north and becomes a bay, and is located at the foothills of the Malabar area.
At night, the street is lined with beautiful sparkling Art Deco buildings, and now this place has been declared as a UNESCO World Heritage site. Marine Drive is also known as "Queen's Necklace" since the shining lights are decorated in such a way that creates a virtual image of a beautiful pearl necklace from above.
The best time to enjoy Marine Drive is during sunset, and this place is crowded with the tourist and the locals every day since everyone comes to take in some fresh air. Also, several people can be seen doing regular walks, jog, and free-hand exercises during the morning and evening. Also, you can witness people are involved in photography, clicking the beautiful scenic bustling beauty, and have some local street food. Even you can experience the silence of the place if you visit the place at night time.
Elephanta Caves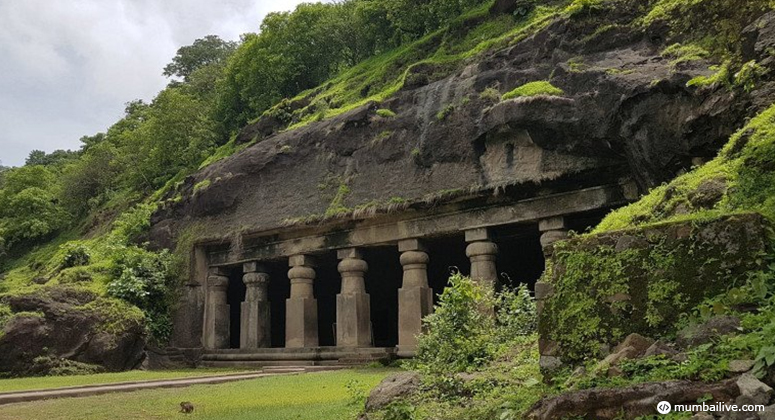 Elephant Caves is a remarkable tourist attraction and is home to rock-cut cave temples dedicated to the Hindu god Shiva. It is also known as "Gharapurichi Leni", situated on Elephanta Island in Mumbai. It is nearly 1,600 years old, and the pre-historical wondrous place has a complex of temples in a maze-like mandala design.
It is about 60000 sq ft and consists of the central chamber, two sideways ones, many subsidiary shrines, and courtyards. You will also witness sophisticated carved sculptures of idols that depict Hindu mythological tales. The crown jewel of the temple is a six-meter-high, three-faced Shiva statue.
Mainly, there are seven caves, and you will understand the true perfection of ancient Indian architecture. Also, there are a few well-finished rock surfaces in Elephanta Caves. The most notable interpretation of engraved caves can be found in the two major groups of caves here. You will be able to find Hindu inscriptions and rock-cut stone carvings, which are dedicated to Lord Shiva. Also, in smaller caves, you will see the Buddhistic rock-cut structures. Indeed, this place is rich in Indian history and culture.
In the year 1987, it is announced as a UNESCO World Heritage Site. The Maharashtra Tourism Development Corporation (MTDC) organizes an incredible dance festival at Elephanta Island every February.