8 Besy Amazing Places to Visit in North East
One thing that I have tirelessly done since the lockdown and quarantine mandates started is plan vacations, but for when the pandemic is finally over. My bucket list is filled with trips I want to take, but recently I was surprised to notice just how many amazing places to visit in Noth East there are; and to how many I've already been.
The thing to understand about North East is that it is vast and diverse like most regions of our country. So, it is not wise to homogenise it and try and wrap an entire North East trip in one go. Think carefully about the places to visit in North East that entices you the most, find out which state it is in and take your time exploring other gems in the same state. You'll have a more fulfilling experience of places to visit in North East India if you can take it one state at a time.
A considerable part of North East India is mountainous; travelling in this region requires travelling through a lot of mountain passes and swooping and twisting roads. People who are prone to motion sickness while travelling should take extra care for ensuing nausea while travelling. And people visiting areas with higher altitude should be aware of and alert about the low oxygen levels in the air in those regions.
Top 8 Places to Visit in North East (Not Ranked in any Particular Order):
Bum La Pass, Arunachal Pradesh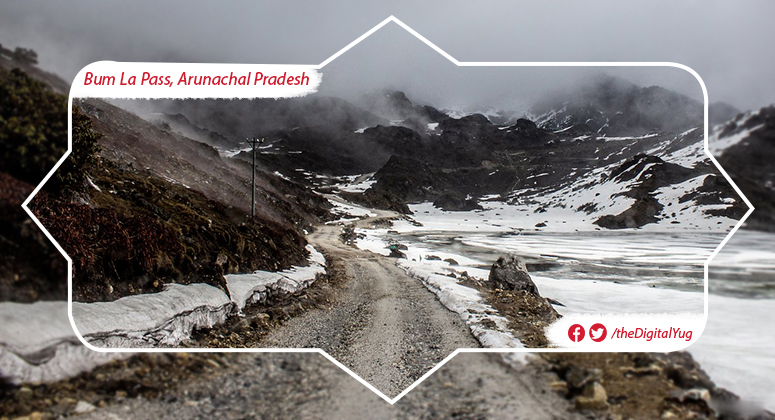 While the Monastery and War Memorial(s) are some places, you must visit when you're in Tawang, visiting Bum La pass gives a magnificent view of the precarious existence of Tawang. You can get a glimpse of the Indo-Sino border, and if you're visiting during summer and you're lucky, this is the place where you might be able to play in the snow as well.
On the way to Bum La pass is the Shong-Tser Lake; this lake is also known as Madhuri Lake because it was the filming location for a song in the movie Koyla, starring Madhuri Dixit and Shah Rukh Khan; so don't forget to give that a go as well.
Majuli Island, Assam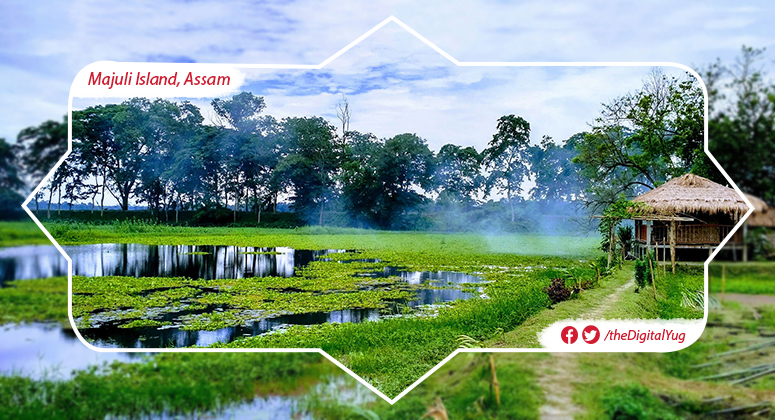 Majuli Island is the biggest river island globally, and it is often overlooked is people's trip to Assam. Of all the places to visit in North East, Majuli is the place that fills me with the most existential dread. Four hours away from Kaziranga and surrounded by the vicious currents of the river Bramhaputra, this delta is a dying region. Do not be alarmed. It does not disappear overnight, but it is eroding at a speedy rate. This region covering approximately 880 square kilometres in the 20th century, now remains with mere 352 square kilometres.
Hence, despite several heritage spots to visit in Majuli, the primary charm of a trip to the island lies in the feeling of being part of something relatively ephemeral in nature.
Gurudongmer Lake, Sikkim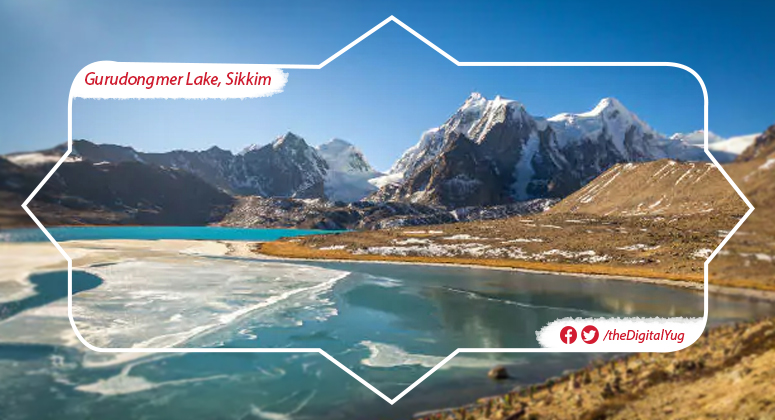 Also, know as Tso Lhamo Lake, this lake is located at an altitude of 5,430 m. It is one of the highest lakes in the world. While Sikkim is no stranger to lakes at high altitude, this lake is unique because of myths and religious beliefs associated with it. There is a whimsical legend related to the lake; it is believed that a portion of the lake is blessed by Guru Padmasambhava (founder of Tibetan Buddhism), and due to that, it never freezes.
Nohkalikai Falls, Meghalaya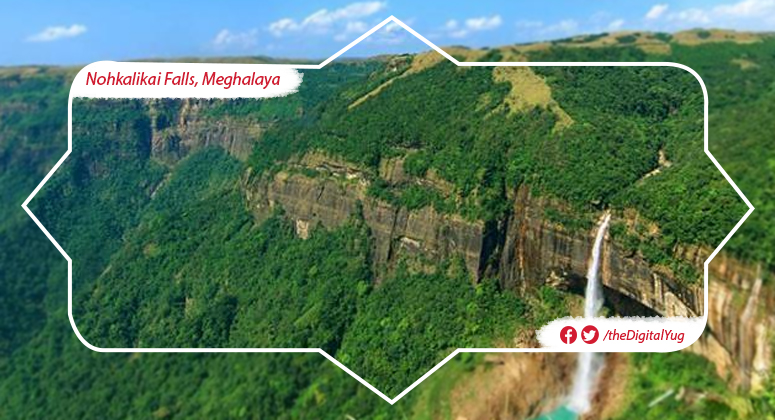 North East India is a mountainous region & there are countless magnificent waterfalls to look forward to. But Nohkalikai Falls is not just any other waterfall, but the tallest plunge waterfall in India. The viewing area of the fall is reachable by cars, and some stairs can take you to a lower level to view the waterfall from a different angle.
It is situated near Cherrapunji, which is the second wettest place in the world. And due to that, the strength of the waterfall remains even outside the monsoon. So you can enjoy this waterfall in all its glory at any time of the year.
Keibul Lamjao National Park, Manipur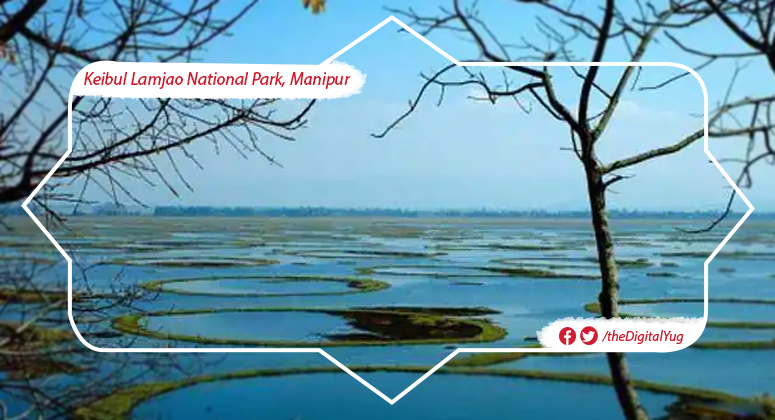 When thinking of places to visit in North East India, Keibul Lamjao National Park is a must-visit. It is the only floating park in the world. Stretching over 40 square foot kilometres, the park is one of the main attractions that bring tourist to Loktak lake in Manipur. It is home to the rare and endangered Sangai or Eld's deer this species of deer is only found in Manipur.
The lake itself is nothing to scoff at, one of the largest freshwater lakes in the country & is famous for its 'Phumdis' or floating islands. Loktak lake has been part of Manipuri culture for quite a long time, and there are countless local stories, folktales, and urban legends associated with it. So, if you get an opportunity, do ask a local about these tales.
Unakoti, Tripura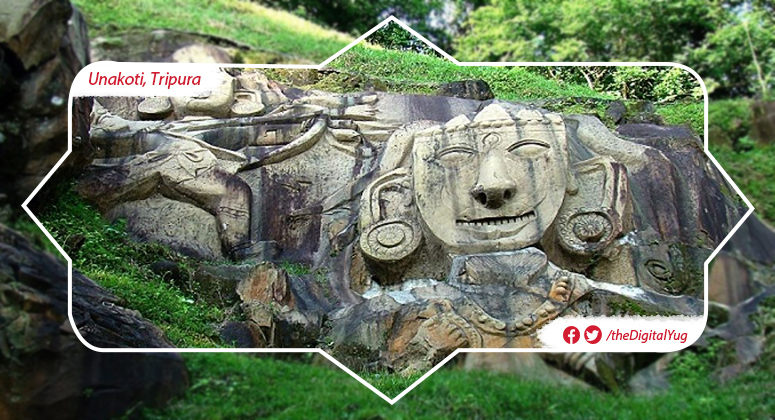 Unakoti rock carvings is a heritage site. The word 'unakoti' means one less than a crore, and it is said that there are as many rock carvings in the area. The prime attraction is the large Shiva and Ganesha head carvings, but there's quite a bit of area that you can trek around and discover more miniature carvings of your own.
Another spot that you should look into is the Heritage Park in Agartala, where you can discover all the tourist spots in Tripura; the park contains miniatures of all these spots and is an amazing place to wind down.
Kohima War Cemetary, Nagaland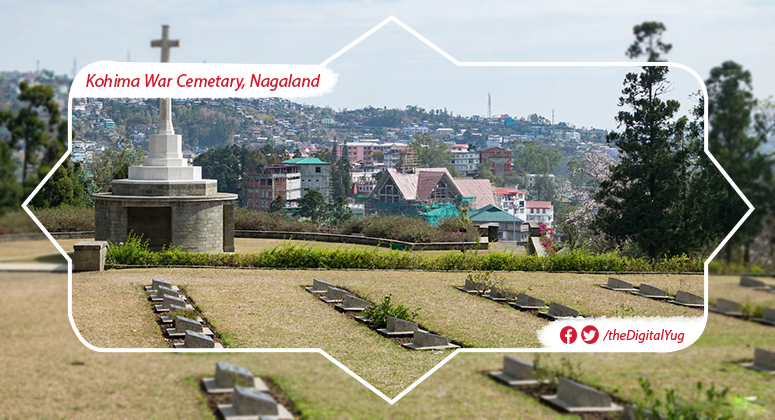 During the Second World War, India was still a British colony, and since we weren't an independent nation, our soldiers fought an invisible and 'second-hand' war. Many lives were sacrificed for a fight that was not ours to fight. Kohima War Cemetery is one such place that commemorates the Indian Soldiers of the 2nd British Division who died in Kohima.
There are nearly 1,420 soldiers laid to rest in this cemetery. While planning for places to visit in North East, try to take some time and respect those unsung heroes.
Solomon's Temple Mizoram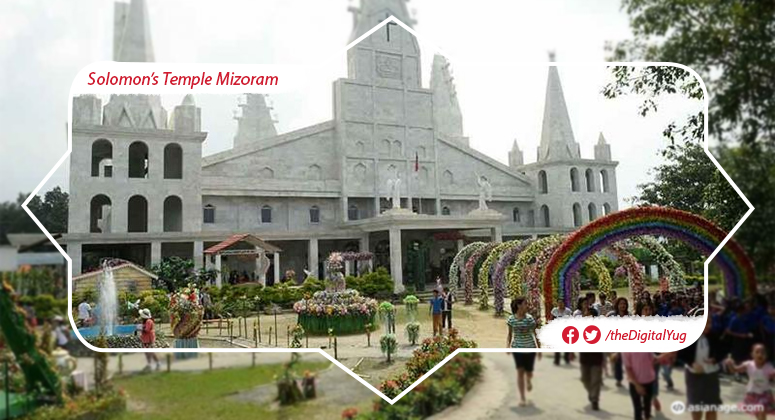 The most recently constructed structure in this list, Solomon's temple, is a church situated in the capital city of Mizoram, Aizawl. This church is a mammoth of a structure and can hold around 2000 people in its main hall & 10,000 in the courtyard. Since its inauguration, it has grown into a huge tourist attraction for Aizawl.
Final Words:
I'd like to finish this article with three little reminders:
This list is of the places which, in my opinion, one can't afford to miss; it by no means contains all the possible places to visit in North East.
While enjoying a trip to North East India, please aim to be a model tourist, respect regional cultures and do not contribute to littering or any activity that would harm biodiversity and infrastructure.
And finally, don't forget to have fun.