Top 5 Must-Visit Trekking Destinations in Uttarakhand
India, the 'trek planet' of the earth, is well known for its trekking ranges spread all across the country. Trekking is well, an adventurous sport that excites youngsters and people all over the world. And the trekking sites provided here need to be appreciated. It provides the best adrenaline rush that you can experience. The beauty of nature is what attracts people to spend their days and nights exploring it.
Spending time at home during the pandemic was a bust, but now with the world open again you can explore places and clear your head with trekking. But, the most challenging part of the whole trekking experience and pleasure is to decide where to start. There is an enormous number of places to choose from and each one is the best version of itself.
Meanwhile, after Himachal, Uttarakhand has proven itself to be leading in providing trekking destinations. The charismatic beauty of Uttrakhand is something you can cherish and the fact that it is well known for its vast temples for ages is not hidden.
Let us look at the best trekking destinations in Uttarakhand.
5 Must-Visit Trekking Destinations (Uttarakhand)
Bali Pass Trek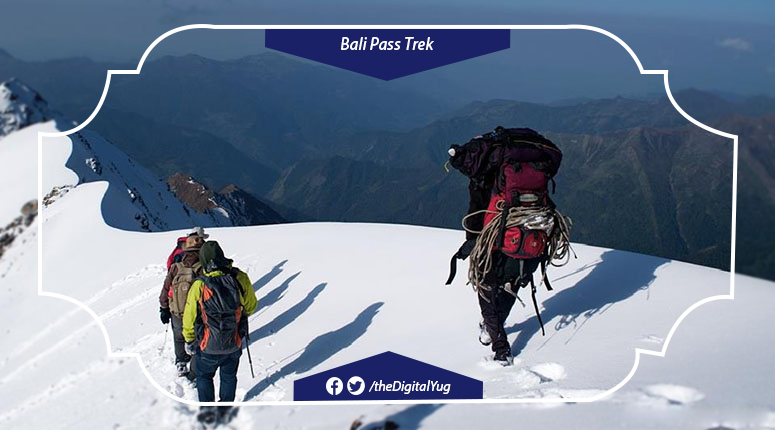 With a height of 16,250 ft. the trail can be covered in 9 days. The trek is a bit difficult to do but the view you get to see is unimaginable. The terrain is challenging and is not easy for beginners. As you walk through conifer woodlands, you will come across the gorgeous rivers of Tons and Siyan Gad. Then you will reach the Ruinsara Tal Lake and Bandarpoonch, Kalanag, and Swargarohini Peaks.
Rupin Pass Trek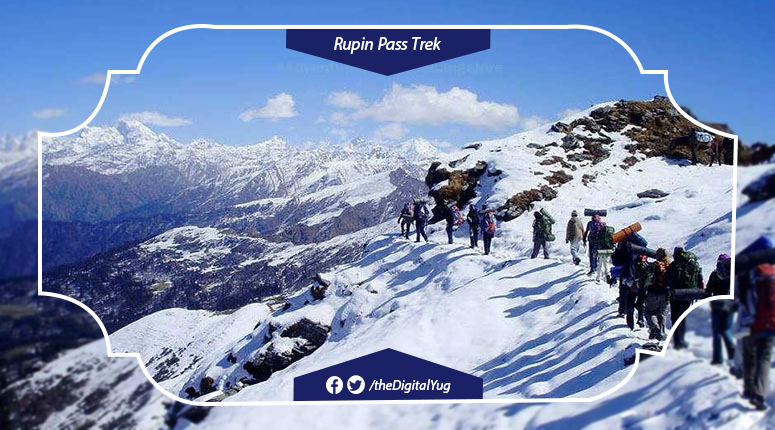 With an altitude of around 15,250 feet, it takes around 8 days to cover the distance. Meadows with flowers laid down as beautifully as they can be, with the water falling from the top as fast as it can, Rupin pass ensures that no one is disappointed to visit this place.
If you have done a couple of treks before and if you have the stamina of climbing for 8 days, do not stop yourself from coming here. With difficulty level moderate, this place is a bliss to the eyes. The trek starts from the town of Dhaula and ends at Rupin pass. In the middle, you will cross Jakha, where you can give rest to your sore muscles. The best season to visit this place is May-June or the post-monsoon months of September and October.
The Valley Of Flowers Trek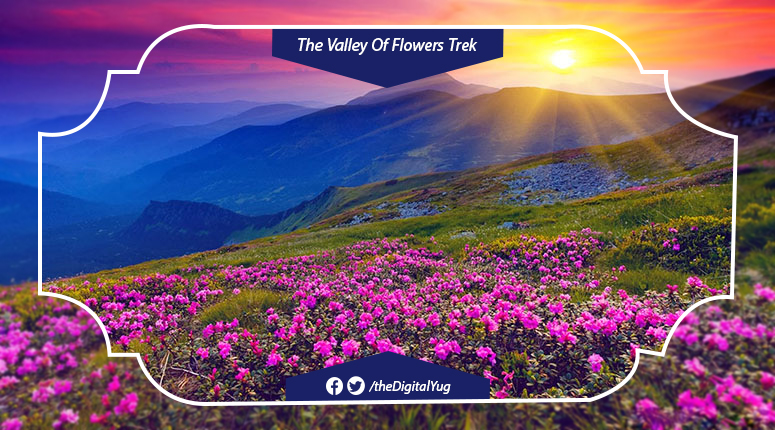 When we think of a flower all we think about is the beauty and charm it brings. Now imagine a valley filled with flowers, as beautiful as you can imagine.
The valley of flowers is so magical; you can get lost in the meadows and never want to come back. With the maximum altitude of 14,200 feet, it takes around 4-5 days to complete the whole trek. And the best part about this destination is that even if you are a beginner or have never done trekking; you can choose this place. The best time to visit this place is June - October.
Har Ki Dun Trek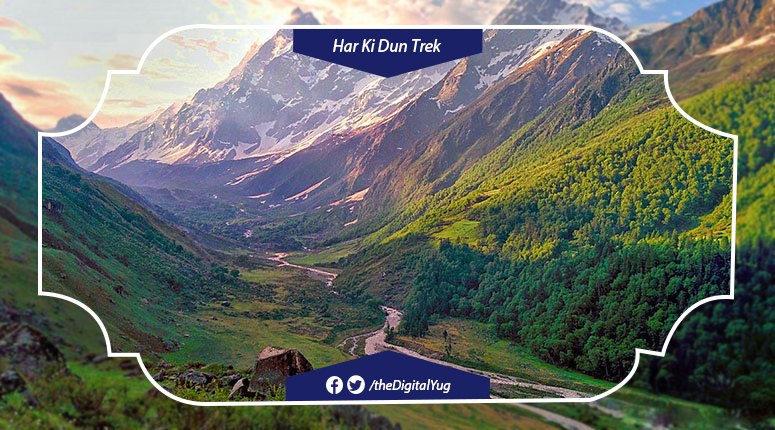 With the maximum altitude of 11,550 and ease level at the highest, this trek can be completed in 7 days.
Tons river valley situated in the middle of the woodlands and highlands is one must-visit place during the trek. People who love snow can visit this place in December and April. The best time to visit this place is September to December.
Kedartal Trek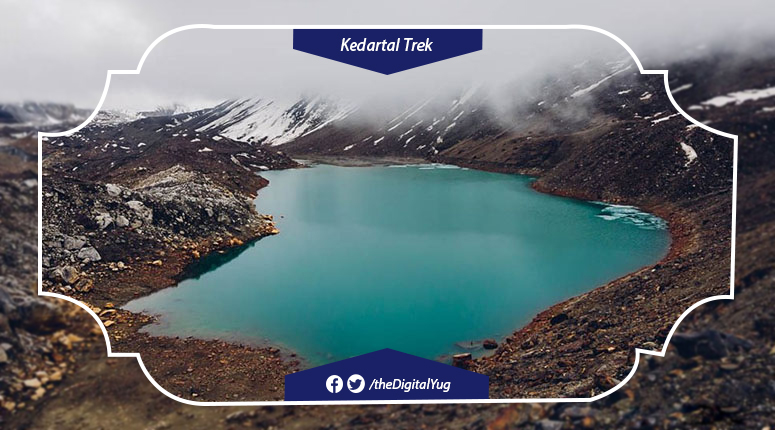 This trek is named after the lake Kedartal, which holds sparkling water. This high-altitude glacial lake is something worth the pain. With the maximum altitude range of 16,110 feet, a moderate climber can complete the trek in 7 days.
This is an ideal choice as it offers scenic views of the Himalayan ranges from its peak. This trek not only offers the flora beauty of nature but also fauna beauty. Wildlife species of Blue sheep and the famous Himalayan black bear have chances to be seen. The time to visit this place is May - June, and September - October.
One More Extra place = Brahmatal Trek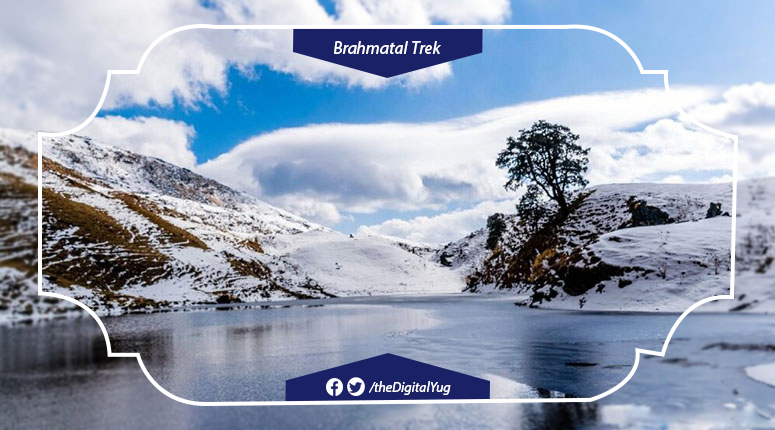 With the altitude reaching 12,500 feet, a person can complete the trek in total 10-14 days. But the best part is that it can be done by people who are fresher and have not done trekking earlier. This is a good option for the people who love snow and is situated opposite the famous roopkund trek.
Final Words
It is also known to provide your eyes with a blessing to see paradise. This trail is entirely covered in snow and many mountain ranges can be seen from here. The best time to visit this place is December to February.